Donald Trump Visits Southern Border and Warns Immigrants That the 'Country Is Full'
The President of the United States has recently visited the southern border and warned potential migrants that the country does not have space for them, which is why they should turn around.
On Friday, April 5, 2019, the 72-year-old addressed the immigration issue at a roundtable in Calexico, California, and left a very clear message to those thinking about crossing the border.
According to the Head of State, the reasons why immigrants wish to enter American soil have no value, even if it is to escape from a violent scenario.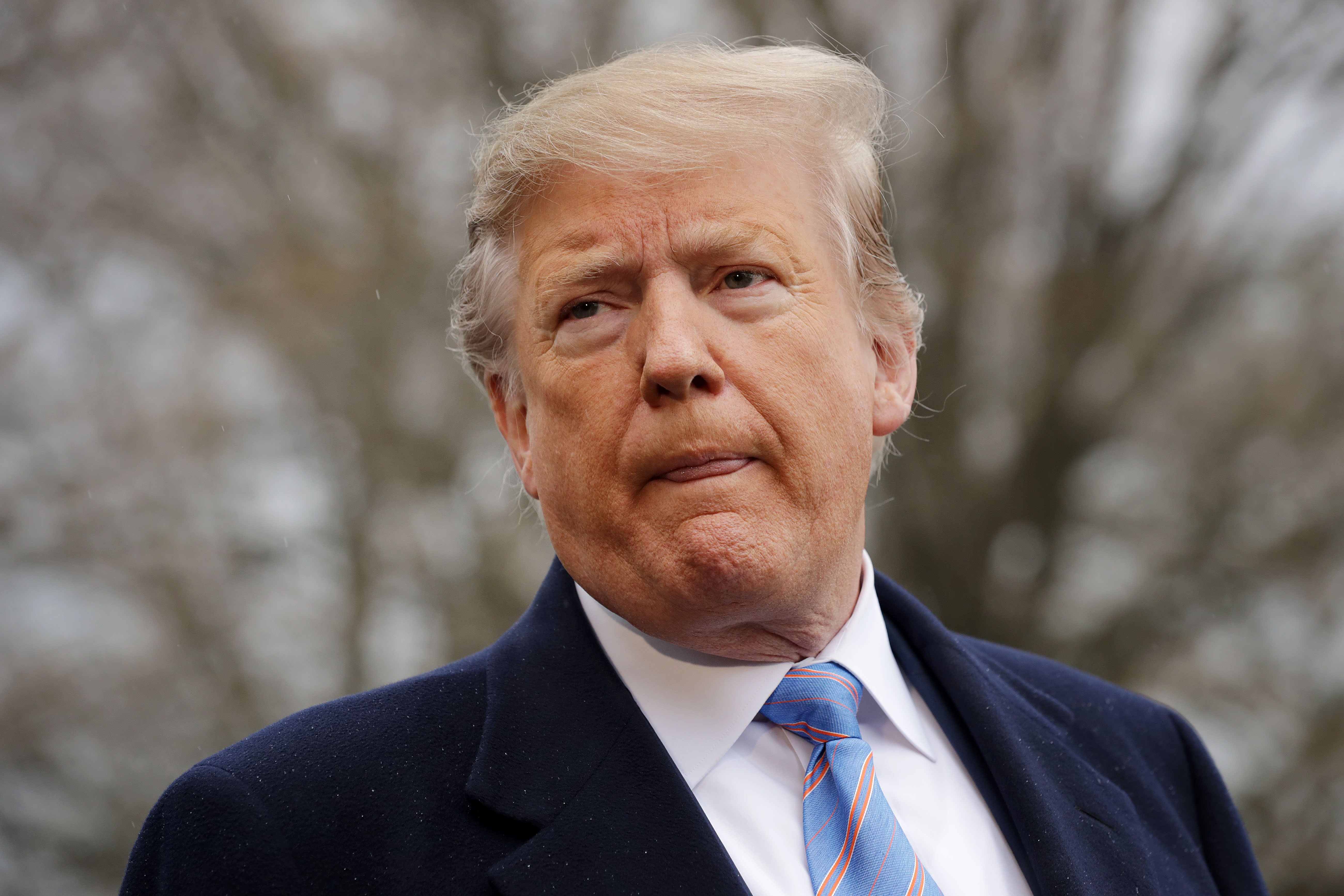 "Whether it's asylum, whether it's anything you want, it's illegal immigration, can't take you anymore. Our country is full, our area is full, the sector is full, can't take you anymore. I'm sorry, can't happen, so turn around. That's the way it is."
Donald Trump, Fox News, April 5, 2019
IMPRESSED BY THE WORK DONE
During his visit, the President also had the opportunity to tour the two-mile border stretch that was recently built, which has been used by Trump as proof that his campaign promise is being fulfilled.
After inspecting the 30-foot fencing, Trump told reporters that the border is looking great and is much better and effective than the previous one.
MOSTLY POSITIVE RESULTS
The President, who reportedly received a plaque with a piece of the rebuilt barrier, also claimed that this new fence is cheaper and can be built at a much fast rate.
But despite the increased security measures, the administration has seen a dramatic surge in border crossings in the past few months, with an increase of almost 400 percent in family units.
🚨Happening Now:
President @realDonaldTrump at the Southern Border with the great men and women who protect our country 24/7/365! THANK YOU!!! pic.twitter.com/QpKThTWwEZ

— Dan Scavino Jr. Archived (@Scavino45) April 5, 2019
However, the new fencing has helped decrease the numbers when it comes to assaults on Border Patrol agents, with statistics indicating a drop of 60 percent, as well as a 75 percent in illegal entries.
"Whether it's asylum, whether it's anything you want, it's illegal immigration, can't take you anymore"
Simply put: Walls work, and walls save lives. pic.twitter.com/OyLatl4oyN

— The White House 45 Archived (@WhiteHouse45) April 5, 2019
 AN UNBELIEVABLY FAST BUST
Last month, agents in El Paso managed to capture over 400 illegal immigrants, split into two separate groups, in five minutes, with most of them being families and unaccompanied minors.
The first group was caught at around 2:45 a.m. near the border west of Bowie High School, while the second group was found by the agents a little further to the west at 2:50 a.m.