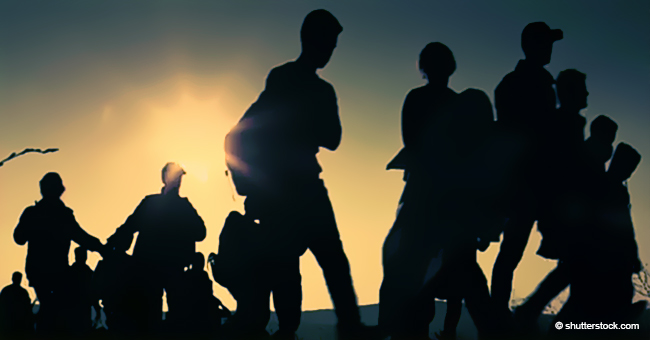 US Border Patrol Agents Snag More Than 400 Illegal Immigrants in 5 Minutes at El Paso
On Tuesday morning, US border patrol agents captured over 400 illegal immigrants at the border. The immigrants were caught in two separate groups.
The bust occurred within five minutes of the encounter.
The illegal immigrants caught in El Paso consisted of over 400 people. within five minutes. According to the US Customs Border Patrol agents (CBP), the immigrants were mainly comprised of Central American families and unaccompanied minors.
Border patrol agents came across the first group of 194 illegal crossers at approximately 2:45 a.m. They were found at the border wall just west of Bowie High School.
Five minutes later at 2:50 a.m., the second group of 252 people was caught farther west. The immigrants had crossed illegally near Downtown El Paso.
Within the first three hours of the day, border patrol agents had taken in over 430 people. The US border patrol El Paso Sector has, in the last 30 days, averaged 570 apprehensions a day.
Ninety percent of those arrested were in the El Paso Metropolitan Area. On the official CBP website they wrote, "These numbers continue to stretch the resources available to the U.S. Border Patrol to deal with this influx and the challenges that come with it."
They also took to Twitter with images of those apprehended. Earlier in the month, CBP's chief of operations, Brian Hastings, spoke at a press conference about the agency's apprehensions.
He revealed that in February 66,000 people were captured. Hastings also shared that there had been 268,000 apprehensions since October last year.
He said there was a 97% increase over the previous fiscal year.
In November last year, US military troops installed concertina wire fencing by order of President Donald Trump. The fencing was put in to curb illegal immigration by a "caravan" of migrants.
However, recently unnamed Mexican officials revealed that 15 to 20 people had been arrested for stealing the wire from the US-Mexico border. The fencing was sold to security-minded homeowners in Tijuana.
Please fill in your e-mail so we can share with you our top stories!