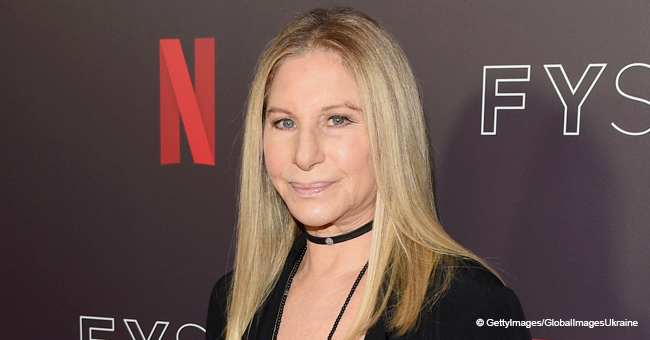 Video of Barbra Streisand and Ray Charles' Duet from 45 Years Ago Shows Their Powerful Voices

A 45-year-old video of Barbra Streisand and Ray Charles' spectacular duet has resurfaced, and fans are understandably ecstatic.
The two powerful vocalists performed a soul-stirring rendition of "Crying Time," as shown in a video uploaded on YouTube.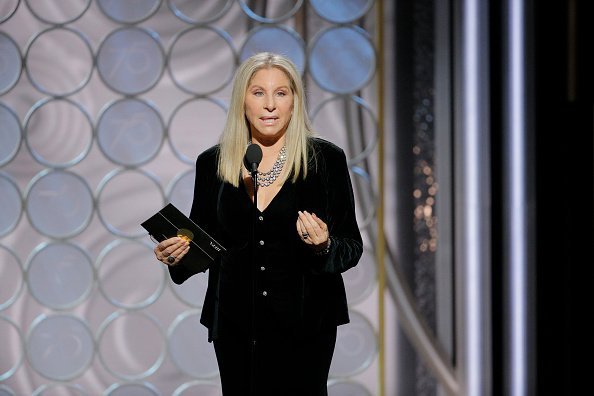 Barbra Streisand at The Beverly Hilton Hotel on January 7, 2018 in Beverly Hills, California | Photo: Getty Images
Another unforgettable duet is "Love Me Tender" by Streisand and Elvis Presley in her album "Partners."
Charles played the piano as he sang with Streisand during this unforgettable duet in 1973. The pair can be seen being mesmerized by each other's musical prowess.
"One of the great musical moments of the 20th century," one fan wrote. "So masterly and endearing," another commented.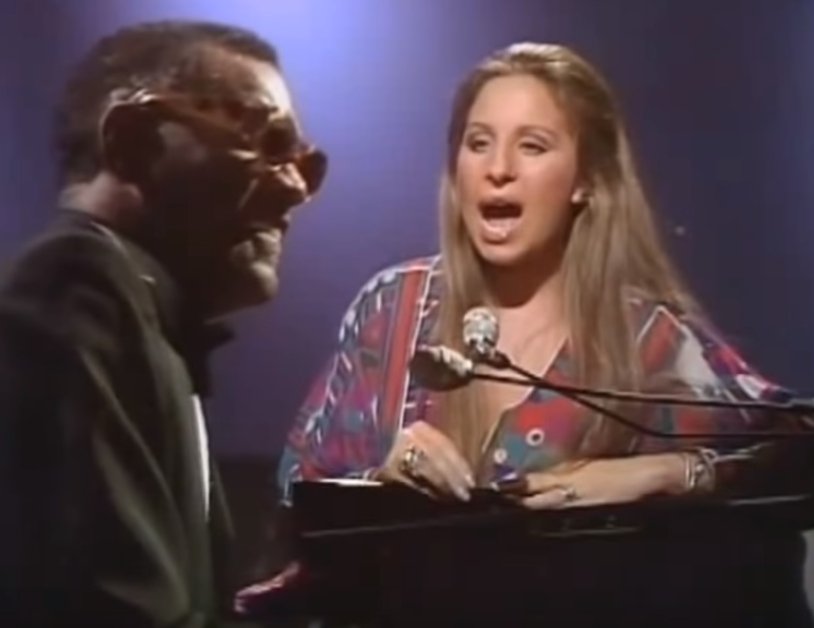 Barbra Streisand and Ray Charles singing "Crying Time" | Photo: YouTube/jrsabugo
American country music artist Buck Owens originally wrote and recorded the iconic song, "Crying Time," in 1964.
But it was Ray Charles who popularized the song when he recorded a version of it. He eventually won Grammy awards in 1967 for his performance of the song, which has since spawned several covers.
OTHER UNFORGETTABLE COLLABORATIONS
Streisand is known for her eagerness to collaborate with equally talented artists. She has worked with iconic musicians Andrea Bocelli and Michael Bublé.
Another unforgettable duet is "Love Me Tender" by Streisand and Elvis Presley in her album "Partners."
Streisand and Josh Groban also amazed people with their excellent collaboration. On September 17, 2014, Streisand uploaded a music video of their duet of "Somewhere," on YouTube.
Since then, the video has amassed more than 880,000 views, with their fans leaving positive comments.
An original score of the 1957 Broadway musical "West Side Story," the song "Somewhere" inspired a movie in 1961. Streisand's version of the song came out in 1985.
The 76-year-old singer decided to re-work her version, this time with the help of Josh Groban. Their soulful voices combined into a rendition that gives people goosebumps.
NEW MUSIC
Streisand recently released a new album called "Walls," which addresses issues under the administration of US President Donald Trump.
The singer has also opened up about the possibility of her moving to Canada is Democrats lose in the upcoming elections.
She said that Trump's actions and decisions have made her lose hours of sleep, adding that she may be able to sleep better if Democrats occupy the White House.
Please fill in your e-mail so we can share with you our top stories!