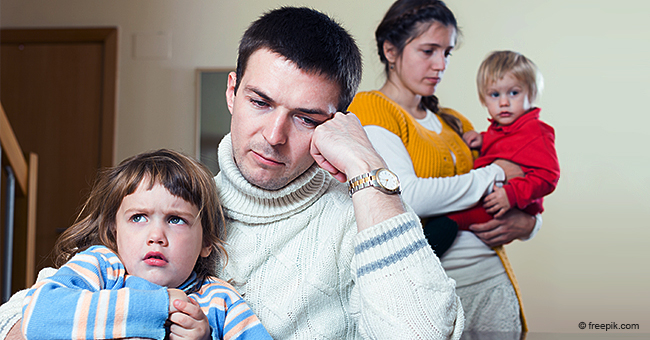 Here's 5 Signs That Show That a Man Is Most Likely Uninterested in You
In the world of dating and relationships, most women tend to want to find out the things or signs that show that their crush or lover is really into them. How about when your man has no interest in you? What signs should you be on the lookout for?
Relationships come with many expectations and want. Sometimes we may not get what we always want, but commitment from the other party is enough to stay on. However, there are times when your love interest doesn't have any interest in you, and you may have no clue of this.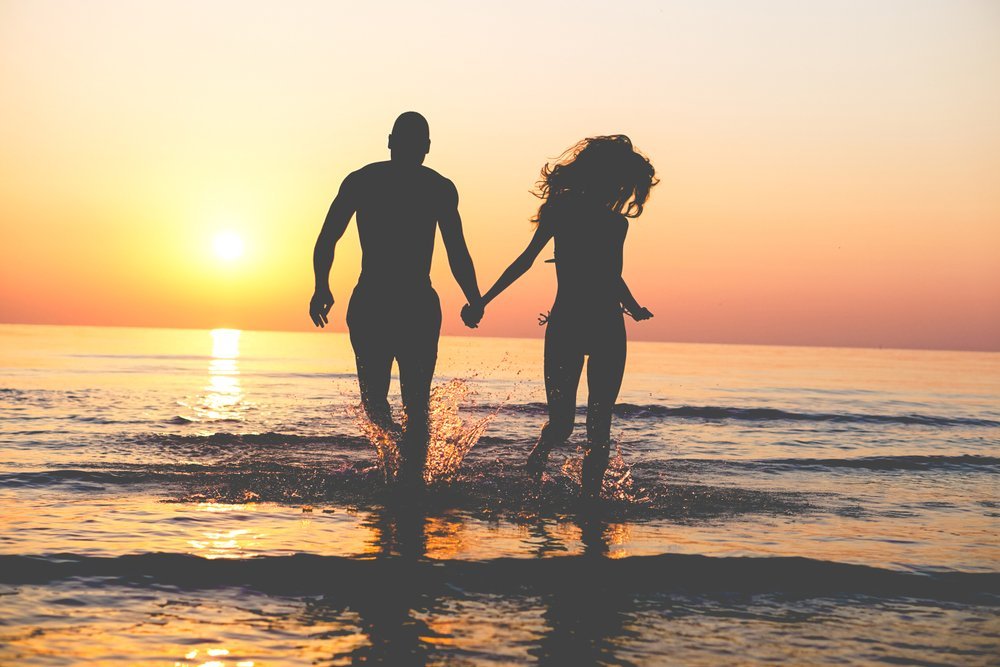 A couple holding hands.| Photo: Shutterstock.
Being in such a relationship will mostly lead to a sad end. The key to avoiding such an end lies in knowing the signs that he may not be interested in you. Here are five signs that point to this; if your man is displaying any of such signs, then maybe you have to let go.
Your man puts up the ever busy mantra: It is understandable that men have a lot to deal with in the world we live in, but no matter how busy he may be, it is paramount that your man should make time for you, call and text you as soon and as much as he can. If he always comes up saying he is too busy, then you may have to reconsider.
You alone come up with ideas to up the relationship: If your man never comes up with any initiative on get-togethers, meetings with you or any form of activity that will bring you together, then maybe he has no interest in you. When a man is in love, he takes his time to think of ways to ensure his relationship is always lively.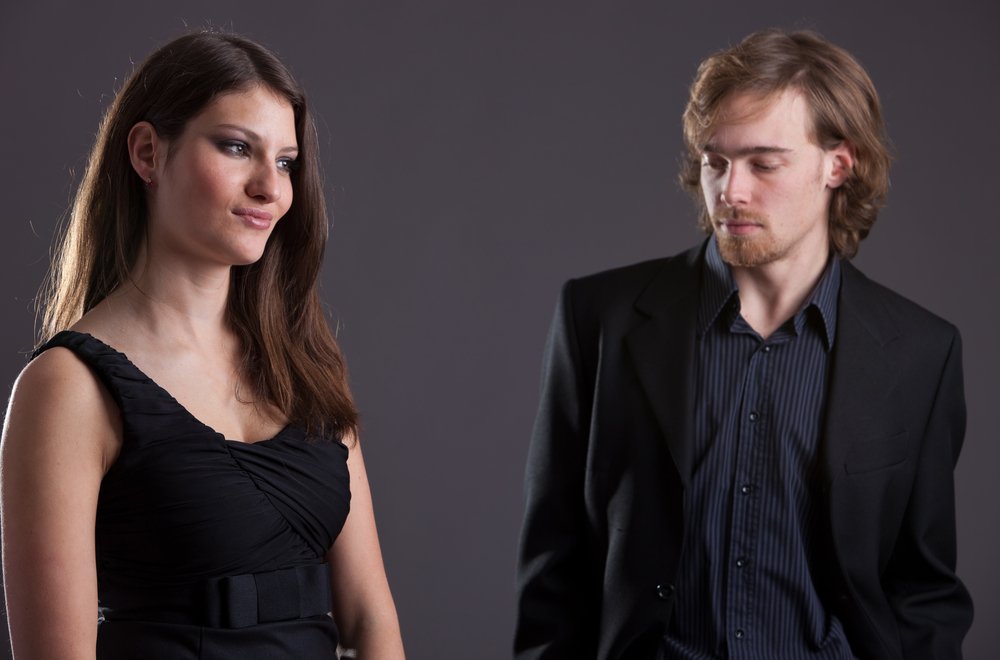 A man looking at a lady who seems uninterested in him.| Photo: Shuterstock.
You guys are distant even when together: If meetings with your man begin to feel like hard work or a visit to a total stranger, then he may not want you. If your man has an interest in you, he goes all out to ensure that communication is great, rather than giving you cold feet.
He puts no effort into trying to know more about you: If your man never tries to find out more about you or your interests, it could be a sign that he may not be interested, or he may be shy. However, in relationships, knowing more about your partner is key to building a strong friendship. If your man does not do this, then there may be a problem.
Young Unhappy Couple Standing Back To Back At Home | Photo: Shutterstock
He talks to you about other women or flirts with them in your presence: When a man begins to speak to you about other women and flirt with them when you are present, it may mean he has no interest in you. If he seeks your advice on how to get other women to like him, then maybe he sees you as his buddy and nothing else. You have to let go and find the right man.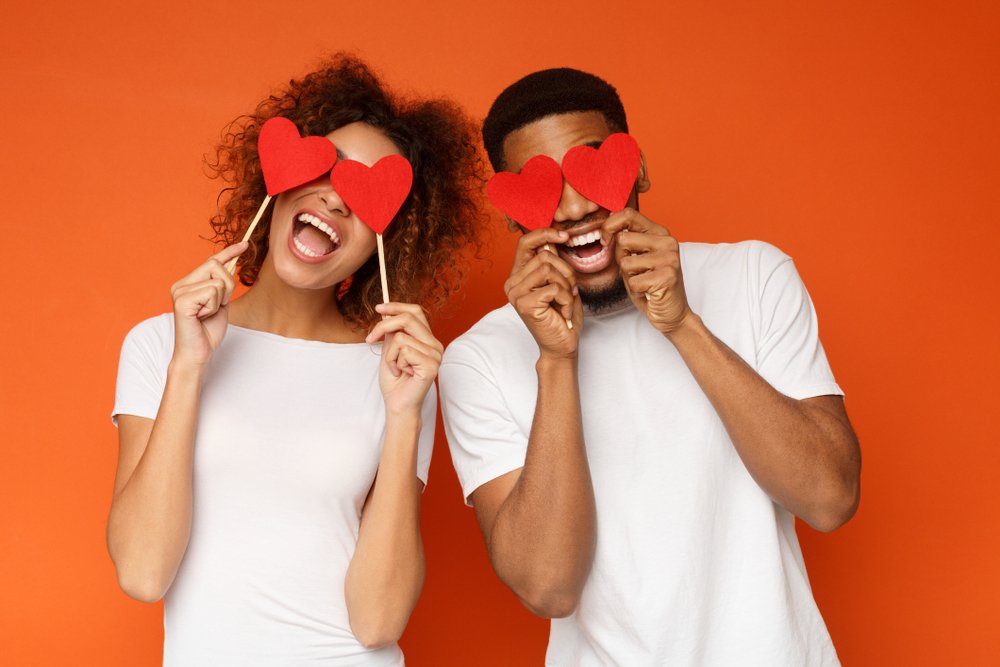 A happy couple holding love.| Photo: Shutterstock.
Love is beautiful and being in love is such a great feeling. However, love comes with many issues. The key to remaining in love is always to let go of the past and fully forgiving your partner of any wrongdoing.
In love, it is harmful to hold on to negative memories. Breathe, communicate, spend time together and forgive one another honestly, then keep loving and living. Love is life.
Please fill in your e-mail so we can share with you our top stories!