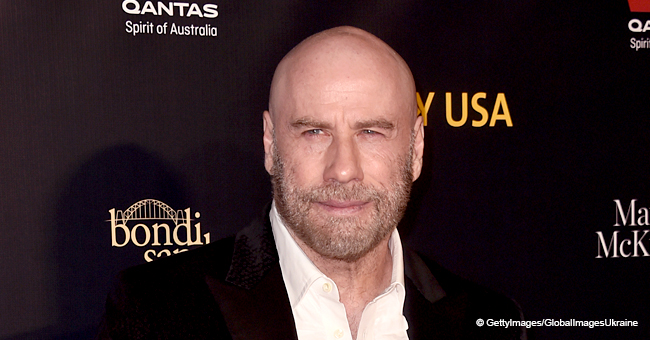 John Travolta's Daughter Is All Grown up as She Dons a Gorgeous Black Dress in a Rare Family Pic

John Travolta's daughter is all grown up and looks more beautiful than ever. 18-year-old Ella is seen in a picture with her dad and her two aunts; John posted the picture on Instagram.
The family photo was taken while the group were on their way to the Bravo International Classical Music Awards at the Bolshoi Theatre in Russia, according to the caption John added to the post.
The 18-year-old looked stunning in a black dress, she wore her hair down and accessorised with a pair of earrings. Ella looked simple, but elegant. She posed for the picture with her dad and her two aunts; Ellen and Margaret.
It hasn't always been smooth for Ella as she lost her elder brother to a seizure in 2009. The family was in Bahamas spending their vacation when her brother, Jett slumped heavily in the bathroom.
He was rushed to the hospital, but he died not long after his arrival. Little Ella of 9 just had to bear the loss. John loved his son so much. He could just do nothing but to accept what fate had brought. He said:
"It's the worst thing that's ever happened in my life."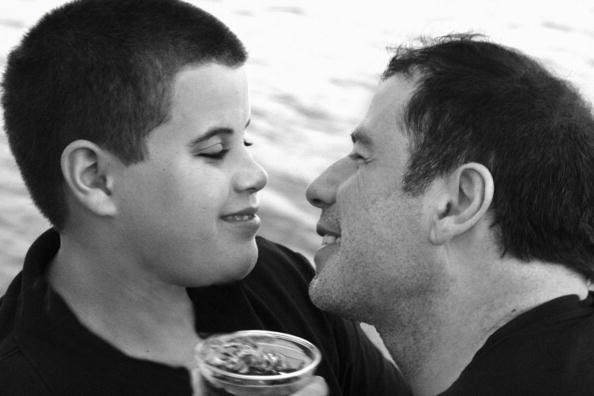 Jett Travolta and John Travolta at the Old Bahama Bay resort on Grand Bahama Island.| Photo: Getty Images.
In November, 2010, Ella's kid brother, Benjamin was born. His birth comforted Ella and her parents, John Travolta and Kelly Preston. They said:
"This has given us a renewed spirit and purpose."
Jett was the first child and was cherished by both parents. At two years old, he had been diagnosed with the heart disease "Kawasaki".
John Travolta, 64, acted in a number of movies of which is "Saturday Night Fever" and lots more.
Here is another picture of Ella posing with her dad in the same event captioned,
"My daughter Ella, son Ben, my sisters and I all had a fantastic time these last few days with my fellow Bravo Classical Music Awards presenter @helenmirren!"
Ella's father, on his Instagram page, earlier shared a picture of his nomination for the "Oscar Award", he captioned,
"First time nominated and first time at the Oscars!! Best of luck tonight to everyone at the Oscars!!"
John met the two women who have been the "love of his life" in the movie industry. The first one who died of "breast cancer" in 1977, Diana Hyland, was 18 years older than him. It was a very great loss for John because he loved her so much. In 1991, he met Kelly Preston with whom he had Jett, Ella and Ben.
Please fill in your e-mail so we can share with you our top stories!