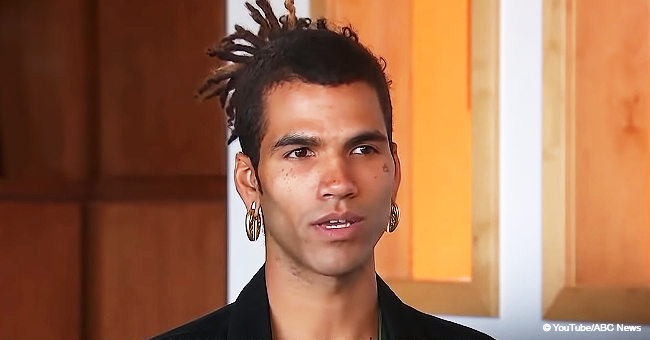 Black Man Held at Gunpoint by Colorado Officers While Picking up Trash in His Yard Speaks Out
A black Colorado man who was seen bullied by some police officers in a viral video shared his side of the story with "Good Morning America." Having a group of white police officers hold him at gunpoint definitely scarred the poor man.
Zayd Atkinson, 26 was holding a stick and a metal trashcan in front of his white-dominated residence in Boulder as he tried to pick up trash when a police officer confronted him and asked if he was permitted to be there.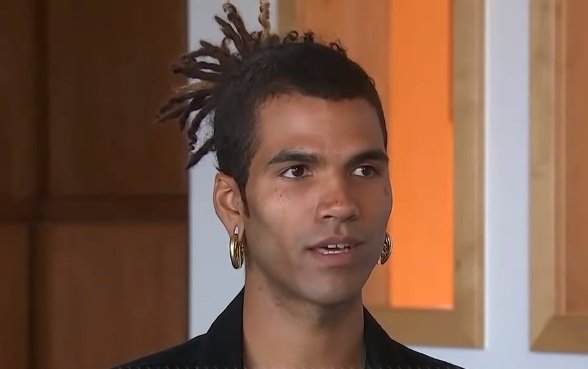 Zayd Atkinson, Black man held at gunpoint by Colorado officers while picking up trash in his yard. | Photo: YouTube/ ABC News.
ATKINSON'S SIDE OF THE STORY
The young man who was still shaken by the experience during an interview with "Good MorningAmerica" said,
"I thought that once the firearm was out that meant that he was going to try to kill me. It was a frightening experience. I didn't know what else to do besides, you know, to fight with my voice and to practice my rights, which were thoroughly being breached."
Zayd went on to say that he believed the officer approached him because of his color and because the neighborhood is filled with white people. The 26-year-old also mentioned that his appearance that day might have also made it easier for the police to "profile" him.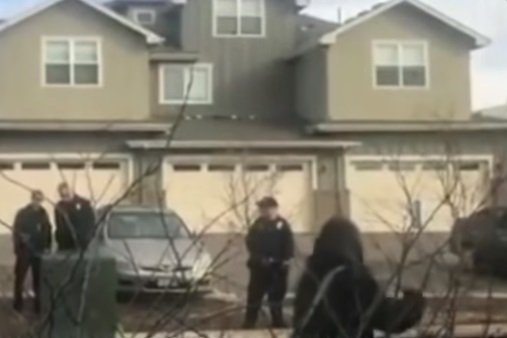 Zayd Atkinson being held at gunpoint by Colorado officers. | Photo: YouTube/ ABC News.
"Not only that you know I'm a black man, I have dreads. At the time I had a beard, and I was wearing raggedy clothes. I was suffering from a lot of anxiety, a lot of depression. I was having very strangedreams and couldn't really sleep," Atkinson said.
Zayd and his lawyer, Siddhartha Rathod, spoke to "Good Morning America" on April 4, 2019. Rathod told the news outlet that,
"This is an all-white community that has historically treated minority communities differently. It has historically had problems with minority communities. There is a problem with law enforcement's interaction with minority communities."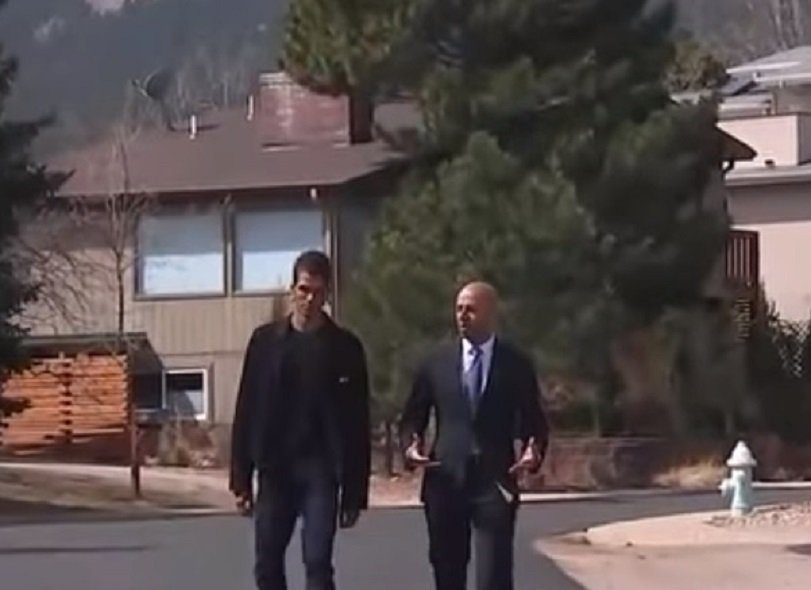 Zayd Atkinson, Black man held at gunpoint by Colorado officers while picking up trash in his yard and his lawyer. | Photo: YouTube/ ABC News.
The lawyer also described the incident as a reflection of a more significant racial problem within Boulder, which is about 81 percent white and less than 2 percent black, according to census data. Atkinson also said he is trying to work through the pain and wants to meet with the city council to have a conversation about their policies and officer training. He said,
"There are instances like this where people don't come out alive. I'm blessed that I got out alive and unharmed."
WHAT EXACTLY HAPPENED?
In the video of the incident posted online, Atkinson can be seen holding a trash can and a stick in front of a building when a policeman approached him. The young man could then be heard telling the police he is on his property and just picking up trash after being asked by the officer if he was allowed to bethere.
Atkinson told the deputy he lived and worked in the building, and even gave out his school identification card as proof, but the officer detained him to investigate further.
The policeman then made a request over the radio for additional assistance to come to his aid, stating that the man (Atkinson) was uncooperative and unwilling to put down a blunt object.
Several other officers, including a supervisor, responded. At least one officer reportedly pulled his gun and aimed it at the ground, while another had a shotgun. Zayd is now grateful for his life and happy that he survived the ordeal which many like him have unfortunately, fatally suffered.
Please fill in your e-mail so we can share with you our top stories!