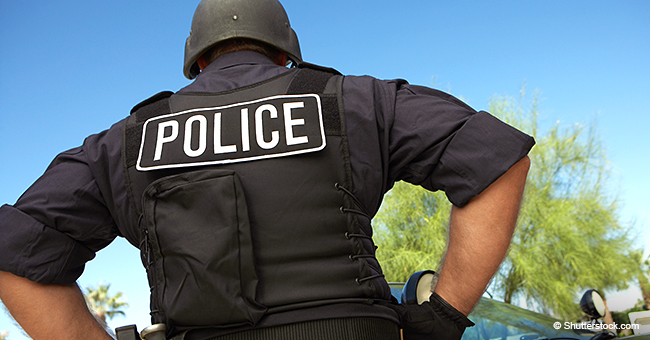 High School Senior Killed on Prom Night after Crash with Suspected Drunk Driver
A teenager from South Carolina was killed right after her prom after unfortunately meeting an accident involving an alleged drunk driver last Saturday night.
Trinity Brandasia Harrison was on the way home from her high school senior prom when the car she was on was hit by a speeding driver. According to the South Carolina Patrol, they believe the suspect was actually illegally driving under the influence at the time of the accident.
Trinity passed away in the crash that occurred at around 11:30 PM. She was already on her way home from Ware Shoals High School, where she was set to graduate.
Harrison was the front-seat passenger in a 2013 Dodge Avenger heading towards Greenville, South Carolina when it was hit "head on" by a 1999 Volkswagen Cabrio which was driving southbound.
The teenager was trapped in the Dodge and had to be "mechanically extricated." She passed away in the area hospital.
According to Ware Shoals principal Paul Anderson, they remember their student as a beautiful young lady who was loved dearly.
"Trinity was a beautiful, kind-hearted young lady who was quick with a smile. She was loved dearly by her classmates."
A Call to stop DUI
The driver of the Dodge and Carter Owen, who was identified as the 27-year-old driver of the Volkswagen, were airlifted to an area hospital through a helicopter, but there is no news on their conditions.
Owen, a resident of Pelzer, was charged with felony DUI resulting in death.
People are now condemning the act of driving under the influence, as they have very severe consequences that do not only affect the one behind the wheel.
According to the Greenwood District 50 School Board,
"Drinking and driving is, by far, one of the most selfish acts because it is the innocent ones who suffer at the hands of your recklessness. Please do not drink and drive, folks."
While Owen is still about to face the consequences of his actions, Trinity's life was brutally cut short. She was about to head to college and had her whole life ahead of her, and yet she passed away because of the irresponsible acts of another.
Please fill in your e-mail so we can share with you our top stories!