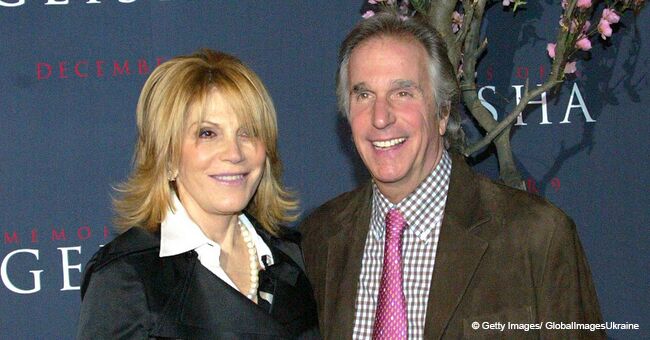 'Happy Days' Star Henry Winkler and His Beautiful Wife Reveal the Secret behind Their Marriage
Henry Winkler unraveled the secret to his happy and successful marriage of 40 years. The couple swears by the essential things in their life that keep them going.
"Happy Days" star, Henry Winkler, will never forget the first day he saw the love of his life. Cliche as it sounds, it was love at first sight for him when he saw Stacey Weitzman in 1976.
"She was wearing purple parachute pants and she had red hair and without her ever saying a word, I thought, 'Whoa, beautiful woman standing in front of me," he recalled with People magazine.
He knew he couldn't let a chance like that slip away.
"I said, 'Would you like to go for a soda?'" shared Winkler.
"We went across the street and had ginger ales."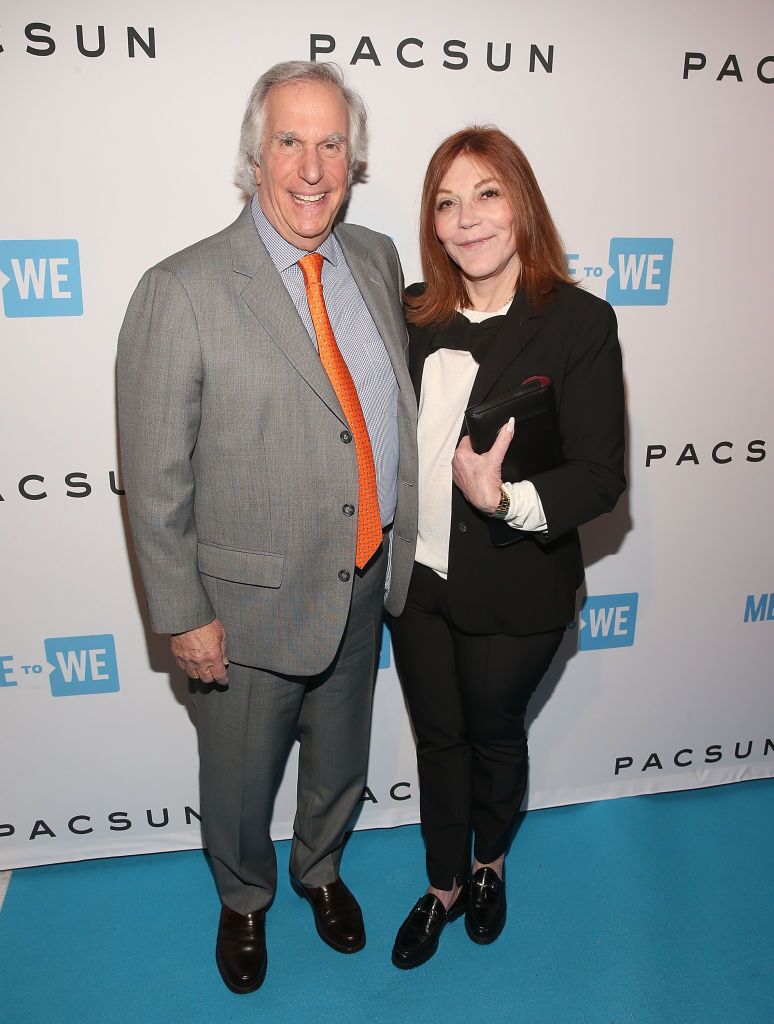 Henry Winkle and Stacey Weitzman at a PacSun event | Source: Getty Images
And that was the beginning of a beautiful relationship. Making it last was just a breeze for the couple because they always knew that love was stronger than and hurdle they would come across.
One of the things that kept them intact was their growth together. They both knew that things are bound to change; that's what growing means, yet they fell in love anew with every person they would become.
"The most wonderful thing is to really be able to grow with someone," said Weitzman.
"We're not the same people we were when we got married… It does take work. There are glitches in the road, and you get a little off kilter, but if you have the ability and the stick-to-itiveness based on love, then your friendship and your relationship only get better."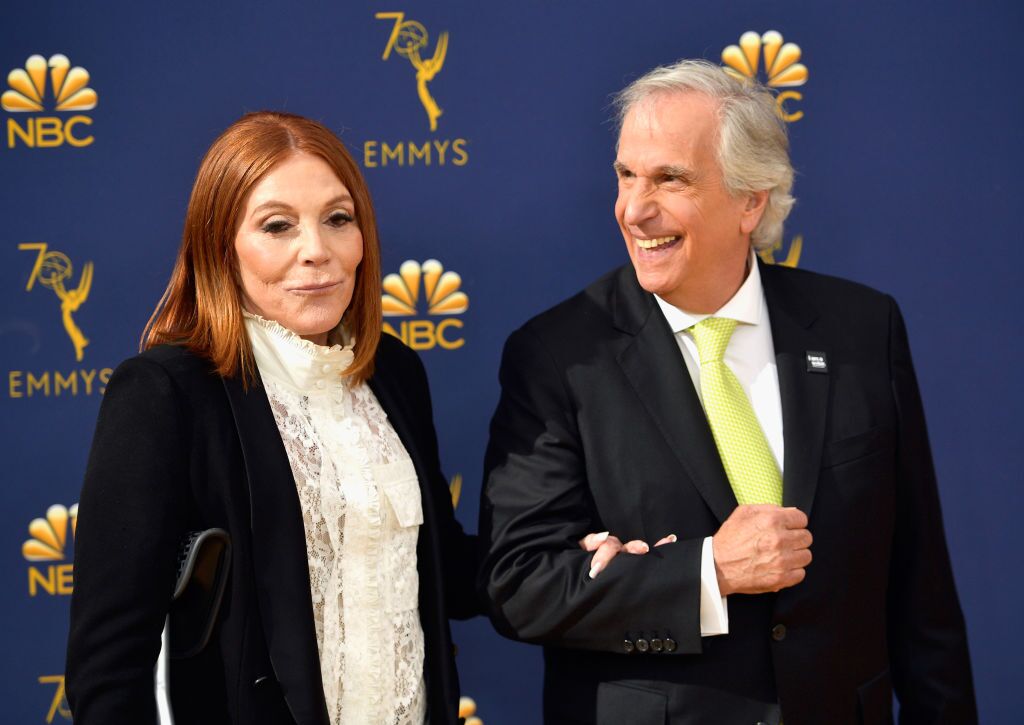 Henry Winkle and Stacey Weitzman at the Emmy Awards | Source: Getty Images
Another thing the couple shared about their lasting marriage is their shared love for activities which they can do together.
"We enjoy fly fishing together. We enjoy grandchildren together. We enjoy going to the movies together. We truly enjoy each other every day," said Wrinkler.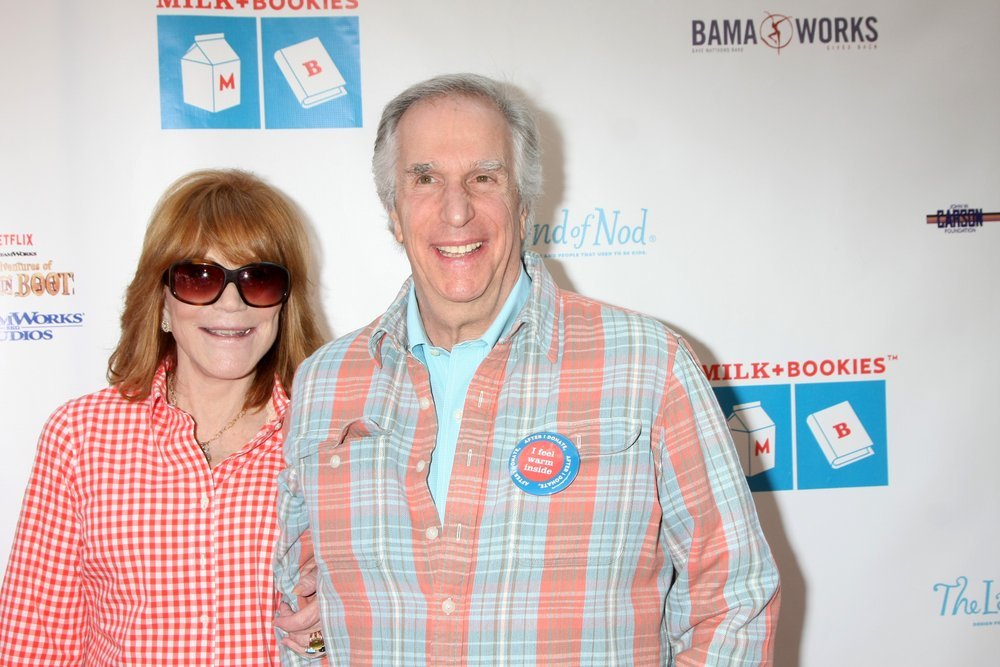 Stacey Winkler and Henry Winkler at the Milk+Bookies Sixth Annual Story Time Celebration at the Toyota Grand Prix Racecourse on April 19, 2015 | Source: Shutterstock
The couple has two children together, Zoe, 38, and Max, 35. They also have five grandchildren whom they enjoy spending time with and treating out.
"My favorite part is watching them," he shared.
"And as a grandparent, you always have a fall guy. You want a hot fudge sundae? Let's call mom!' But they work us so hard."
Everything that Winkler has, he is ever so grateful for, and without a doubt, treasuring the most essential things in his life.
"I'm thrilled to be on this earth. I'm thrilled with my family and I'm thrilled to be doing great work," he said.
Together with his wife, Winkler has been living his best life. However, it wasn't always an upscale ride for the two. Amid their marriage, Weitzman had with breast cancer.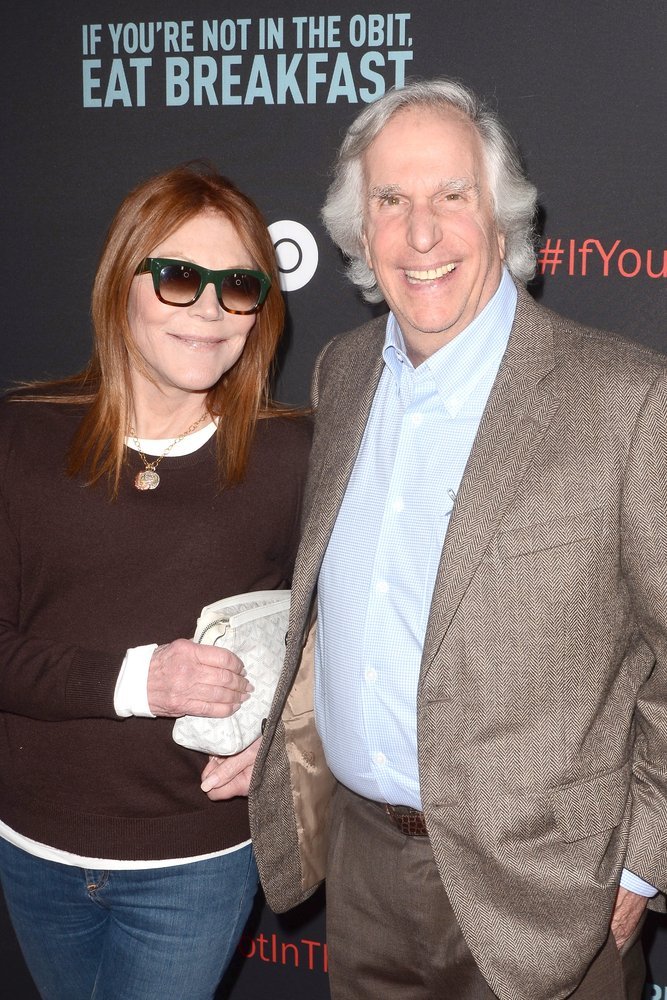 Henry Winkler and Stacey Weitzman at the "If You're Not In The Obit, Eat Breakfast" Premiere at the Samuel Goldwyn Theater on May 17, 2017 | Source: Shutterstock
Although it was treated, it came back a few years after. The couple endured this and had her undergo a double mastectomy, allowing her to be cancer free since.
Winkler too had his fair share of illnesses. He struggled with dyslexia through high school, without knowing it. In 2014, he told the Guardian:
"I didn't read a book until I was 31 years old when I was diagnosed with dyslexia."
Today, he is an advocate for dyslexia awareness and has co-written 17 chapter books for kids. The recent books are printed in a particular font for children with dyslexia to read better.
Please fill in your e-mail so we can share with you our top stories!