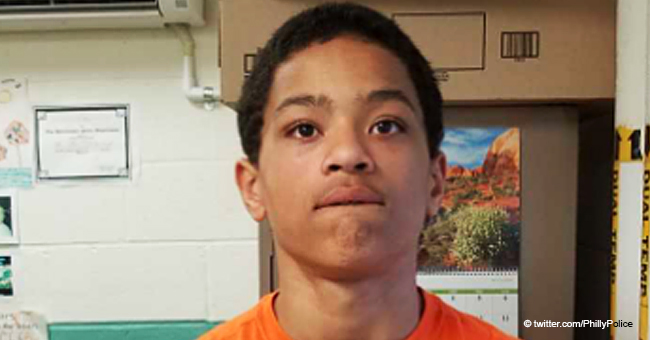 Autistic Boy Lost in Philadelphia Finally Reunited with His Family
On Monday afternoon, police officers found a preteen boy wandering around alone on the streets of Philadelphia. The boy was discovered to be Autistic.
The young boy only knew his name and possible last name when he was found. With the public's help, the police were able to reunite him with his family.
POLICE FIND A LOST BOY
A young boy who was believed to be 11 or 12 was found wandering Philadelphia's Holmesburg section at the beginning of the week. His exact location was at Walker and Decatur Streets.
The preteen was discovered at around 5 p.m. He was only identified as "Jack" with the Philadelphia Police Department revealing that his last name could possibly be "Zander."
JACK'S DESCRIPTION
The child was described as being 11 or 12-years-old, 5-foot-4 and around 90 pounds. He had a light complexion and revealed to the police that he'd just had a birthday.
At the time, Jack was wearing an orange T-shirt with print reading, "Success Does Not Rest." He also wore black pants and sneakers and had an orange book bag with a dinosaur book inside.
Police described him as an "autistic male" in a Twitter post they shared with their followers. They left a contact number for anyone with information to call.
BOY'S FAMILY FOUND WITH CITIZEN'S HELP
The police later shared an update revealing that the boy's family was found on Monday night. They wrote, "THIS YOUNG MAN HAS BEEN REUNITED WITH HIS FAMILY. YOUR SHARES HELPED MAKE IT HAPPEN!"
SHARING JACK'S PHOTO HELPED HIM REUNITE WITH FAMILY
Besides sharing a description of the boy on Twitter and Facebook, the police had also taken a current image of him which they used for their post.
According to the response on their Facebook, a teacher named Rachel Michelle Roberts-Daniels was one of the people who recognized Jack and got a hold of the police to share his family's information.
Jack's apparent aunt named Sami Smith – Estock allegedly came forward along with Heather-Nicolle López who claimed to have called the boy's mother.
Both people replied to 6abc Action News' post according to the Facebook comments on it.
No further details have been shared in this case.
FALSE PERSON PRESENTS HIMSELF AS ANOTHER MISSING CHILD
On May 2011, Timmothy Pitzen, then-6, went missing after his mother, Amy Fry-Pitzen was found dead in a Rockford motel. She had committed suicide and left a note revealing that she'd left her son in the care of responsible adults who would love him.
Last Wednesday, a 23-year-old man arrived and claimed to be Timmothy. However, DNA proved his claims were false.
Please fill in your e-mail so we can share with you our top stories!