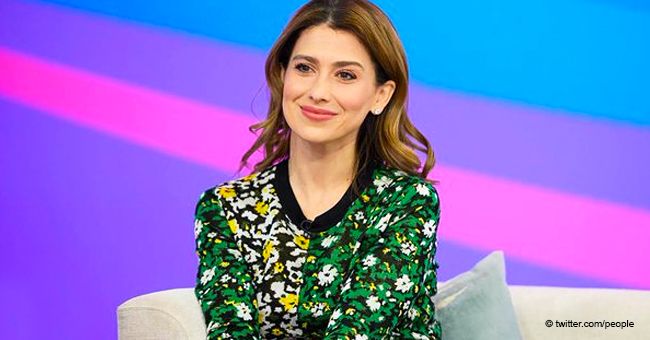 Alec Baldwin's Wife Opens up about Potential Miscarriage in an Emotional Interview
In an Instagram post, Hilaria Baldwin shares that she is most likely experiencing a miscarriage.
She continued by saying, "I always promised myself that if I were to get pregnant again, I would share the news with you guys pretty early, even if that means suffering a public loss."
She ends the post with, "In your comments, please be kind. I'm feeling a bit fragile and I need support. I'm hoping, that by sharing this, I can contribute to raising awareness about this sensitive topic."
Her post was met with overwhelming support and love from her Instagram community:
A mother of three who has suffered a miscarriage thanked her for sharing.
Another follower said, "Thanks for sharing. I had 4 miscarriages. I was blessed after the 3rd one to have my beautiful daughter. She'll be 28 in a few months."
"Your interview on Today was amazing, important and very real. You are bringing healing to many women around the world. Miscarriages can be very difficult to process. God bless you," another user said.
While majority of the reactions was positive, a few were not as kind:
One wrote, "You need a lot of attention Hilaria. We see you. It's all good. Humans like you fade off the radar soon enough after the public refuses to feed into the [expletive] publicity chase."
Hilaria is wife to Alec Baldwin and mother to their four children: Carmen Gabriela, five, Rafael Thomas, three, Leonardo Ángel Charles, two, and Romeo, 10 months.
In an interview, Hilaria talked about how she found out about the complications in her pregnancy. She said she realized something was wrong when her technician was quiet during her regular check-in appointment.
The fitness guru said, "That day after the ultrasound, I came home and felt so, so, so sad. For me, community is healing, so I started to write an Instagram post. I read it to Alec and showed him the photo, and then as we sat together, I hit "share."
Hilaria said she was "surprised by how many of them wanted to be so public about them."
She added, "Thousands of women—and men—told me in the comments it was the first time they'd ever opened up about their miscarriages. People told stories about carrying a pregnancy to term only to have a stillbirth; they shared their stories of multiple miscarriages and still holding out hope for a baby."
She also said, "Critics say something so personal should stay quiet. But I want women to know if that's not serving you, if that's not the way that you'll feel better, you don't have to do that. I wanted to lead by example in saying that there's another option out there."
According to the American College of Obstetricians and Gynecologists, one in 10 known pregnancies ends in miscarriage.
To help other women feel less alone, some celebrities have talked about their experiences of miscarriage.
"Pretty Little Liars" star Shay Mitchell wrote on Instagram while sharing an ultrasound photo, "We all have to deal with various struggles and challenges in life. Having so many people follow me on Instagram and read my posts is both incredibly humbling and hugely uplifting. The support and affection that so many of you show me lifts me up during even my darkest days, one of which happened last year after I miscarried and lost the child of my hopes and dreams."
Before releasing her memoir, "Becoming," Michelle Obama shared that she suffered a miscarriage and that both her daughters Sasha and Malia were conceived through IVF.
The former first lady said, "I felt lost and alone, and I felt like I failed. I didn't know how common miscarriages were, because we don't talk about them. We sit in our own pain, thinking that somehow we're broken."
Please fill in your e-mail so we can share with you our top stories!