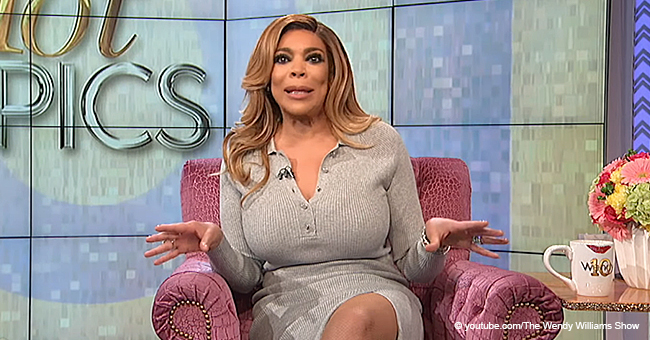 Wendy Williams Slams Rumors of Her Being 'Frail' While Talking about 'Stigma to Substance Abuse'
Screen diva, Wendy Williams recently took a one-week break from her television talk show, "The Wendy Williams Show." On her return, she had a lot of issues to address, including her trouble with health issues, stigmatization and wrong magazine headlines about her.
The TV hostess opened up to the audience about her rehabilitation at a sober house in Queens, New York, and the way it has helped her become better while benefitting her health.
She said the experience in the house is helping her and the other housemates check themselves and take the right steps.
The star also reacted to the viral headlines going on about her. She was spotted at 4:00 am shopping at a 24-hour Walmart store in New York, and the act went viral with a blog going on to release a photograph of her shopping and making news about her with unfriendly headlines.
The headline tagged the TV hostess as being frail and lonely and also criticized her dressing. She, however, took time out to respond to the headlines, explaining that she was never alone as she went shopping with her girlfriends who support her health and sobriety. She rubbished the comments about her dress being inappropriate, saying she wore a robe and asking if she should have been wearing a ball gown at the time.
Wendy explained that she and her friends from the sobriety home planned to go on an upstate camping trip, but ended up at the Walmart store, and then she decided that they take photos.
The star is not letting any of the negative news get to her as she enjoys her time with her friends who help her through these times.
The TV hostess has also described her battle with, and recovery from substance addiction and abuse as living proof that hope exists for people who are going through the same issues.
She stated this while making a public announcement for her organization, "The Hunter Foundation, and T.R.U.S.T. " She thus encouraged such people to call special hotlines provided by the foundation, as their calls would be answered by specialists who will put them on a recovery path.
It is good to see her lending a helping hand after her experience.
Please fill in your e-mail so we can share with you our top stories!