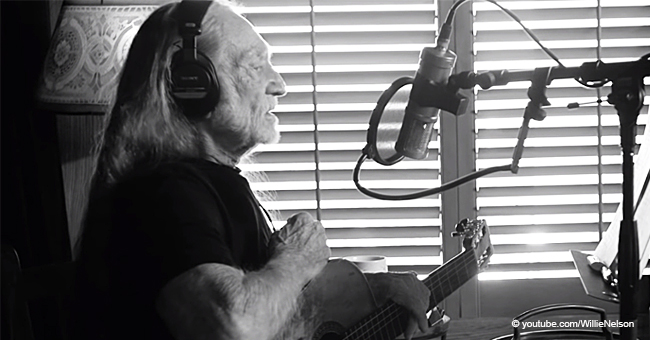 Willie Nelson's Plaintive Ballad 'It Gets Easier' Is a Touching Exploration of Our Mortality

Willie Nelson's ballad "It Gets Easier" is a soul touching song. It leaves the hearer thinking of mortality and confronting the inevitable end of life.
Willie Nelson is a country music legend with decades of experience, and his voice brings calmness to its hearers. The legendary singer is turning 86 this year, and no one knows better than him what it feels like to confront one's mortality.
Nelson once put these words into a song that helps his listeners realize that as they grow older, life gets easier. The song titled "It Gets Easier" dwells on getting along in years, and not rushing to get things done.
The 86-year-old posted a video of the song on his "YouTube" channel. It showed him sitting in a studio setting, wearing a headset and strumming his guitar — the video alternates between the studio and a view of the countryside set in black and white.
He calmly sang the song in his usual cool voice, telling the world to go by as "It gets easier to say go away, not today."
The singer sang that the only thing that is not easy is "Missing you," referring to an unknown someone the song didn't mention, or maybe it's a reference to his friends, Morel Haggard, and Leon Russell, who died in 2016.
Nelson co-wrote the song with his friend, Buddy Cannon, who also produced his "God's Problem Child" album. The two also wrote eight other songs in the album, and the award-winning singer told "Rolling Stone" that they have a system that works, where he writes one verse and Cannon, another.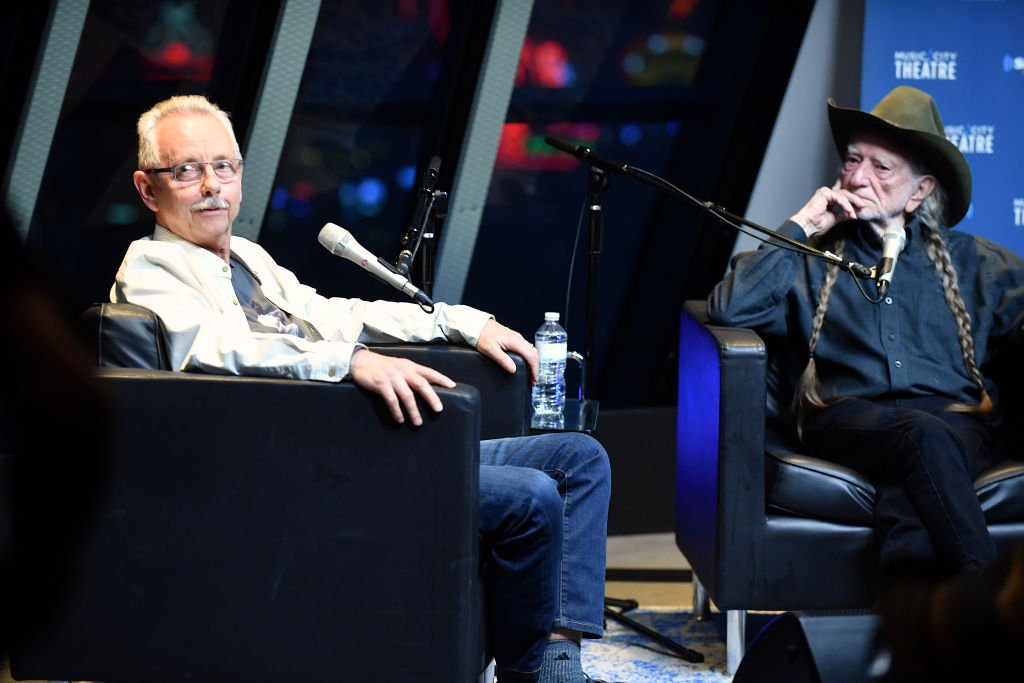 Producer Buddy Cannon and Legendary Recording Artist Willie Nelson speak onstage at his album premier | Photo:Getty Images
Reacting to the video, one fan referred to him as an advanced writer and singer that gets better with age like fine wine. The comment ended with:
"Once you are hooked, you don't want to let go."
Another wrote that nothing sounds good like Nelson and his faithful guitar, while one read:
"I can't get over how much I love this man."
The iconic ballad singer's voice and singing style have not changed much over the years, and during his earlier years, he had some breathtaking performances.
Nelson's performance of "Blue Eyes Crying" in 1980 at the "Midnight Special, was beautiful, and in 1983, he put his heart and soul into singing "On The Road Again" at the U.S festival.
The singer's best act till date is his rendition of "Crazy" in 1992. He wrote the song for Patsy Cline and performed it with the "Highwaymen."
Like the song says, "It's easier to tell the world to wait," "It's easier to watch the world go by," we will catch up, but not today.
Please fill in your e-mail so we can share with you our top stories!