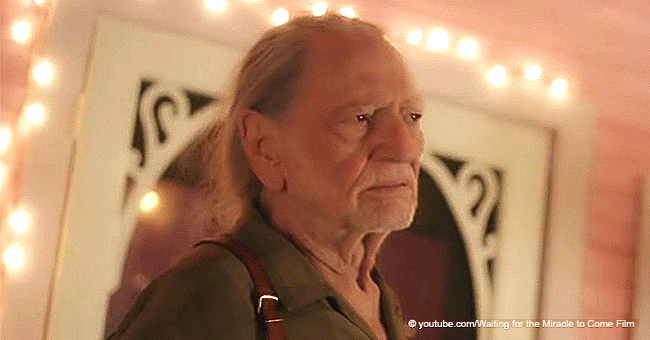 Willie Nelson's New Movie Will Be Released on His 86th Birthday, and Its Trailer Is Marvelous
Willie Nelson, on his 86th Birthday, will have a double celebration, as his new movie premieres that same day. The trailer showed some exciting teasers.
Willie Nelson has done it all, from singing to acting, and even had a stint with writing. In celebration of his 86th birthday, a new drama film that stars the veteran actor will be released.The movie titled "Waiting For A Miracle," tells the story of a trapeze-acrobatic-gymnast-artist, Adeline Winters.
The one minute forty-one seconds trailer posted on "YouTube" starts with the words "Dear Adeline." It moves on to show Sophia Lowe (Adeline) reading a letter from her deceased father, who apologizes for leaving her.
He asks her not to cry for him but leaves instruction for the young artist to go to Ransom, California, to a place called "The Beautiful Place " where she'll find Dixie and Jimmy Riggs, played by Nelson and Charlotte Rampling.The movie made by "Spotlight Pictures" shows Adeline struggles to save her new home when it got threatened while holding on to faith and hope, and trying to find fulfillment in the face of deep loss.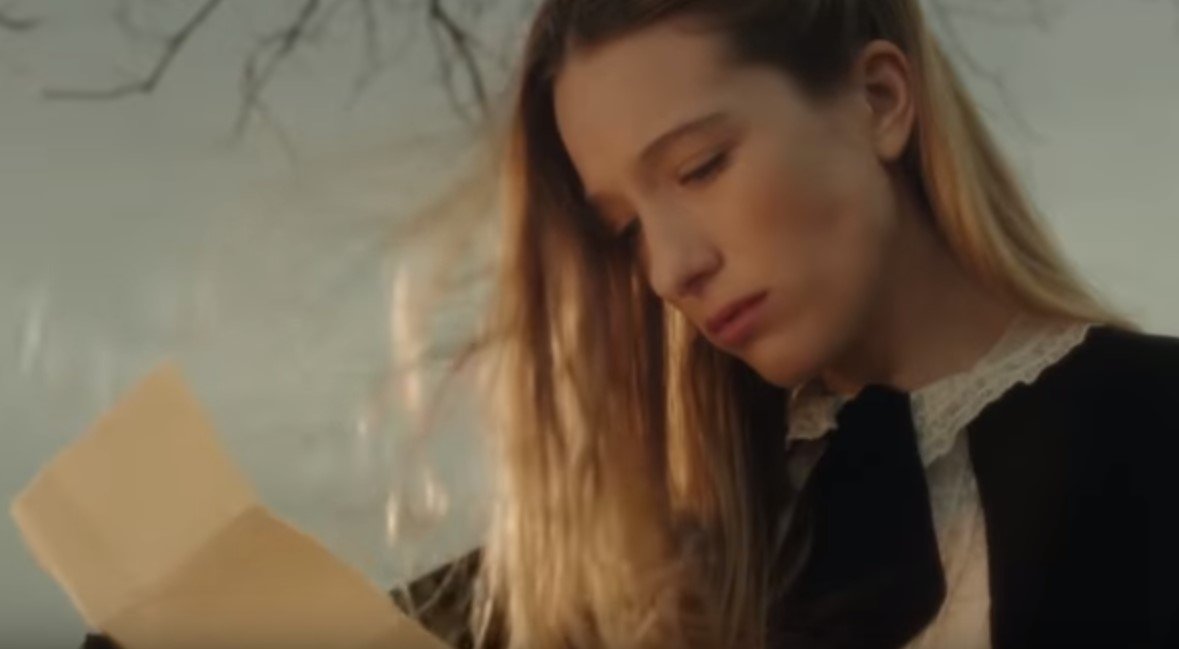 Adalind in the "Waiting for a Miracle to Come" trailer | Photo: YouTube/ Waiting for the Miracle to Come Film
The clip also had words like "Believe in hope," "Believe in dreams," and "Believe in a beautiful place," and the latter part of the trailer shows the two female characters saying "Miracles can happen."
The executive producers of the movie are Bono and Wim Wenders, and Nelson performed the original composition written by Bono. It was premiered last October at the Austin Film Festival and will be released in DVD and digital formats on April 29 — the soon-to-be 86-year-old's birthday.
Speaking with "Cowboy and Indians," the movie's director, Lian Lunson said she wrote the script with the legendary singer in mind, saying "His presence as an actor is unlike anyone else's."
The director also added that growing up, she always wanted to do a film that starred the songwriter and Rampling, and getting the two icons in her movie is a fulfillment of that dream.
Nelson will be fulfilling other dreams as he is set to host his yearly July 4 picnic. The picnic is a tradition of about five decades, and this year's edition will be held in Texas at the "Austin 360 Amphitheater," with a second stage at the Grand Plaza.
The lineup includes "Willie Nelson and family," "Luke Combs," "Nathaniel Rateliff and The Night Sweats," and "Gene Watson," among others."Waiting For A Miracle" is giving out a free beautiful collections Blu-ray DVD to three lucky winners on the premiere date, and you can sign up to qualify by joining their mailing list.
Please fill in your e-mail so we can share with you our top stories!