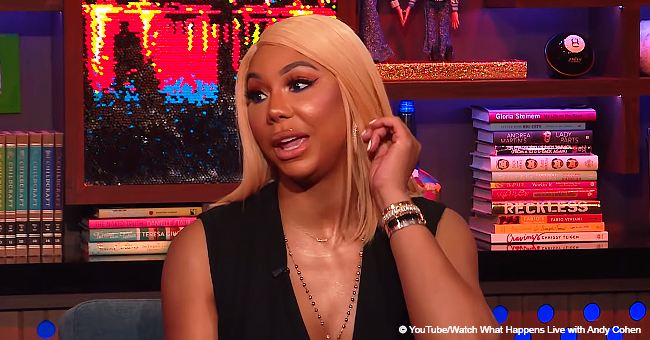 Tamar Braxton Explains Why She Hasn't Reached out to Friend Wendy Williams Amid Personal Struggles
Tamar Braxton shares why she hasn't reached out to her good friend Wendy Williams amid the personal struggles that she has been facing in the past couple of months.
On the set of "Watch What Happens Live," a fan asked Tamar Braxton if she's reached out "to your friend Wendy Williams at all during everything that she's been going through." The reality TV star answered the question openly, saying she hasn't reached out. To her, it was important to give Wendy some space.
"I haven't, and let me just tell you why, and I thought about it. I haven't reached out to her because sometimes people need their space when they're really, really going through things."
She adds that it's not easy having your eye under a microscope by millions of people, and during such trying times, it is important for people to give her the space she needs to recover.
"This is the public — her whole life is in the public eye, and you don't know what's really the truth, and what's not the truth, and so you just, kind of, wait and let people come to you. You might send a message like, 'I'm here for you,' but sometimes you don't even want to hear that. You just, kind of, got to go through it and then reach out to people."
Wendy's Private Struggles
Wendy Williams has been going through it all, from health scares to marital infidelity, to an alleged child-out-of-wedlock. Now, she also revealed that she has checked into a sober home to keep her addictions in check.
On "The Wendy Williams Show," she admitted seeking treatment in a home in the tristate area after struggling with cocaine dependence.
She says that her daily routine consisted of being driven by a 24-hour sober coach, with a home full of "a bunch of smelly boys who have become my family."
Through it all, her husband Kevin seems to be by her side, despite all the rumors about their relationship ending due to his infidelity. Now, they are both working towards being better individuals and a better couple to be able to live their lives as peacefully as possible.
Please fill in your e-mail so we can share with you our top stories!