72-Year-Old Sally Field Steals the Spotlight on the Red Carpet Wearing a Gorgeous Blue Dress
Sally Field stole the spotlight as she came to the Oliver Awards in a blue dress, radiating her beauty.
72-year-old Sally Field doesn't look 72 at all! The actress wowed the crowd as she walked through the red carpet at the Oliver Awards in London wearing a pale blue pleated chiffon dress, last Sunday.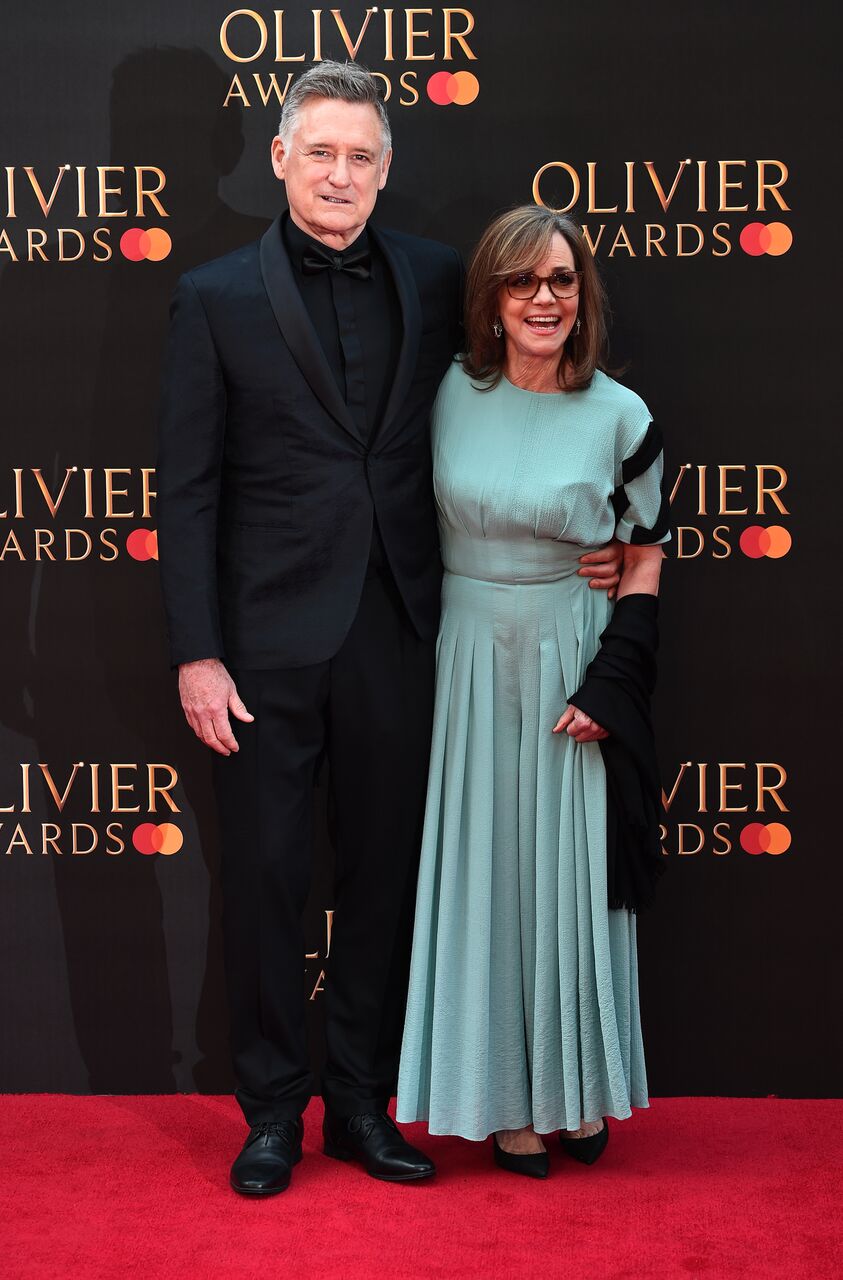 Field's Emilia Wickstead dress complimented her slim waistline and bright complexion. She wore her brunette hair laid back, hanging by her shoulders, as she usually does, and paired her outfit with a big black shawl to keep her warm. 
From the Duchess of Cornwall with Richard E. Grant to Gloria Estefan, Sally Field with Bill Pullman & Kelsey Grammar - The #royalty & stars came out for The Olivier Awards at the Royal Albert Hall in London

For coverage 📸 of #OlivierAwards 👉 https://t.co/Q2UWCihgoX#Theatre pic.twitter.com/zV4Ls4I564

— Getty Images Entertainment (@GettyVIP) April 7, 2019
Hollywood heartthrob, Bill Pullman, came with Field to the event, wearing an all-black ensemble. The two appear in "All My Sons," a play written by Arthur Miller, which is going to show at the London's Old Vic Theatre at the end of the month.
Scoop: @sally_field and @RichardEGrant Join @JasonSegel in AMC Anthology Series #DispatchesFromElsewhere https://t.co/YIwxnRwvGk

— Michael Ausiello (@MichaelAusiello) April 9, 2019
The play is set in the '40s and follows the story of Kate and Joe Keller, whose lives suddenly get chaotic when a ghost from the past comes haunting them. The couple strives to reach their American Dream despite losing their son to the war.
Field, born Sally Margaret Field in California had acting in her blood from the very start. Her mother, Margaret Field, was an actress as well. Field began her acting career in 1959, as she played the role of Gidget. From then on, her career took off.
Oscar nominee @RichardEGrant, @sally_field, @EveLindley join @jasonsegel's AMC anthology series https://t.co/VEvdHBi5K0 pic.twitter.com/TLw23ViwUL

— The Hollywood Reporter (@THR) April 9, 2019
Field was nominated for eight Golden Globe awards, two of which she won for her works in "Norma Rae" and "Places in my Heart." She also won an Oscar award for her roles in the mentioned movies.
Her most known movies include, "Not Without My Daughter," "Steel Magnolias," and "Places in the Heart," while her most famous television series was "The Flying Nun."
Apart from her acting career, Field is an activist for gay rights and women's rights. Notably, one of her three sons is gay, hence her support for the community.