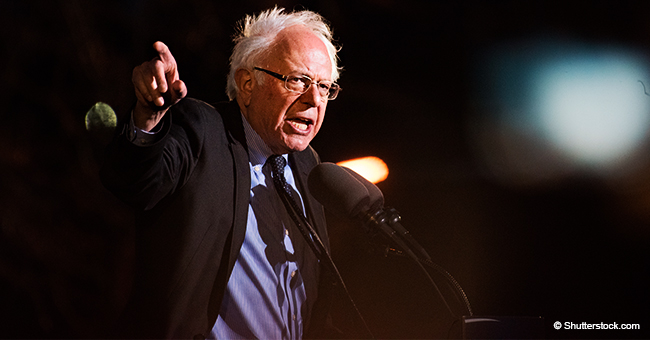 Bernie Sanders Accuses Fox News of Being a 'Right-Wing Propaganda' Arm of Trump's Administration
Bernie Sanders calls out Fox News for broadcasting Trump propaganda but admits that there are some reporters who are still "serious" and "fair."
Sen. Bernie Sanders believes that the news outlet, Fox News, is mostly propaganda arm for Trump's administration. When asked by HuffPost about Fox News Broadcasting Trump propaganda, he said:
"In most respects, I think it is."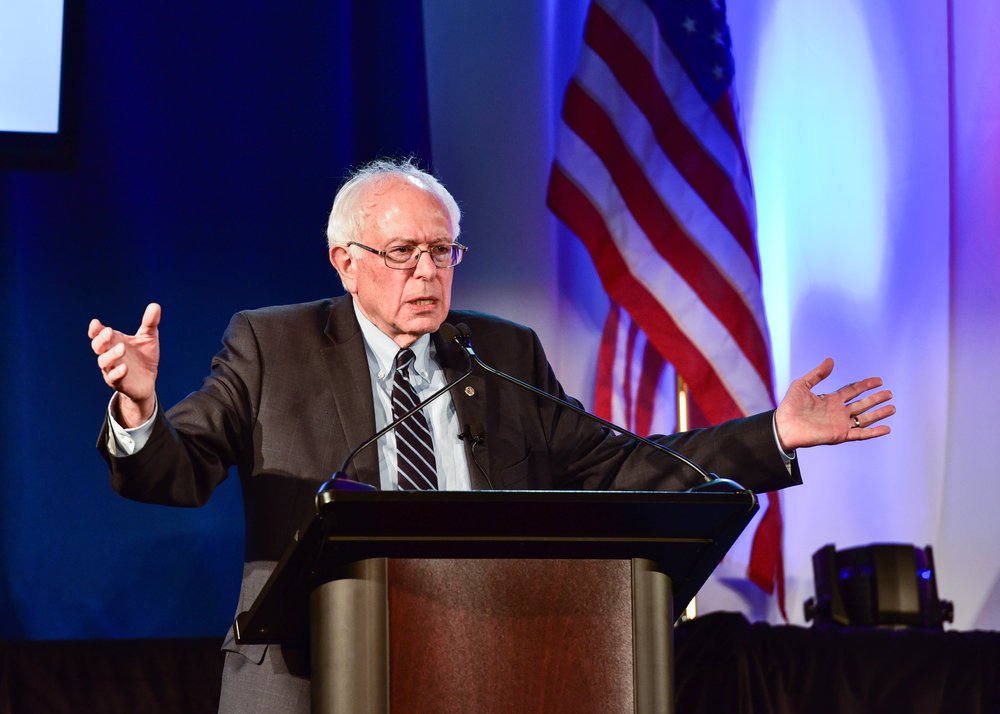 Bernie Sanders speaks at 20/20's Criminal Justice Forum which was held at Allen University. Dr. Ben Carson and Martin' O'Malley were also in attendance. | Source: Shutterstock
However, Sanders also believes that this is not a general statement that applies to everyone as there are broadcasters on the network who are fair, citing host Bret Baire whom he was with during the town hall he did during the 2016 presidential cycle.
"I think they have some people who you can describe as real journalists," he added.
"Obviously, most of the station is right-wing propaganda."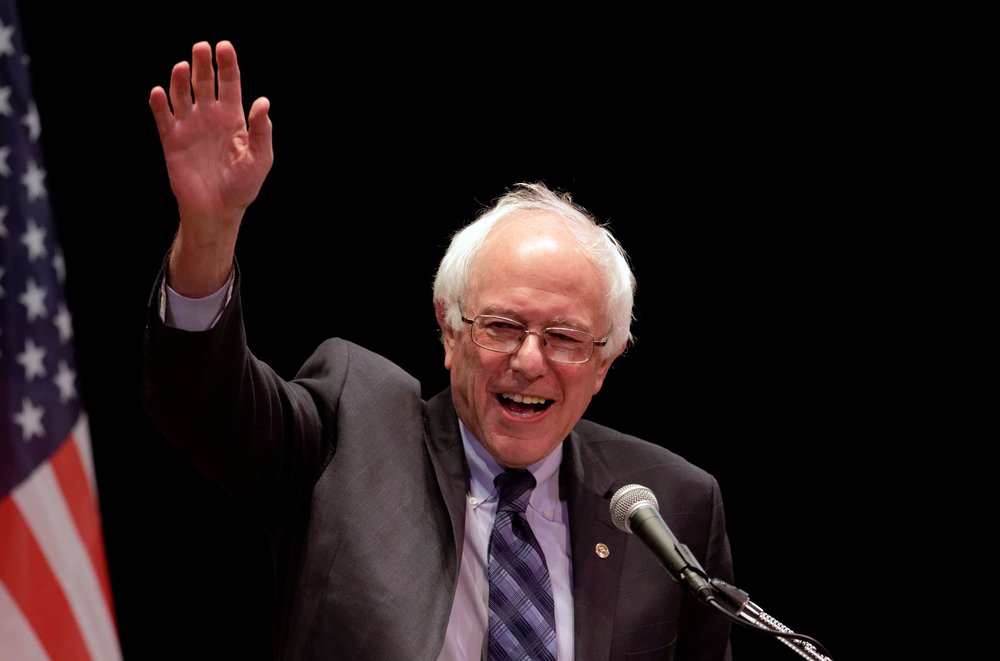 Democratic Presidential hopeful Senator Bernie Sanders of Vermont speaks during a campaign stop at the Town Hall Theater in New York City. photo by Trevor Collens | Source: Shutterstock
He veered away from criticism, cautioning against doing so as millions of people subscribe to the network daily.
"For better or for worse -- and it is for worse -- for whatever reason, you know, Fox has a huge viewing audience," he continued. "And to simply say that we're not going to talk to millions of people who watch that network I don't think is smart."
Sanders also took the chance to remind viewers of their decision to vote a president who lied to them. He highlighted a specific example, stating that health care was taken away, instead of given, which was the original promise.
"When I go on Fox, what I will say is, 'Look, many of you voted for Donald Trump, but he lied to you,'" Sanders said.
"He told you he was going to provide health care for everybody, yet his policies are to throw 30 million people off of the health insurance they have."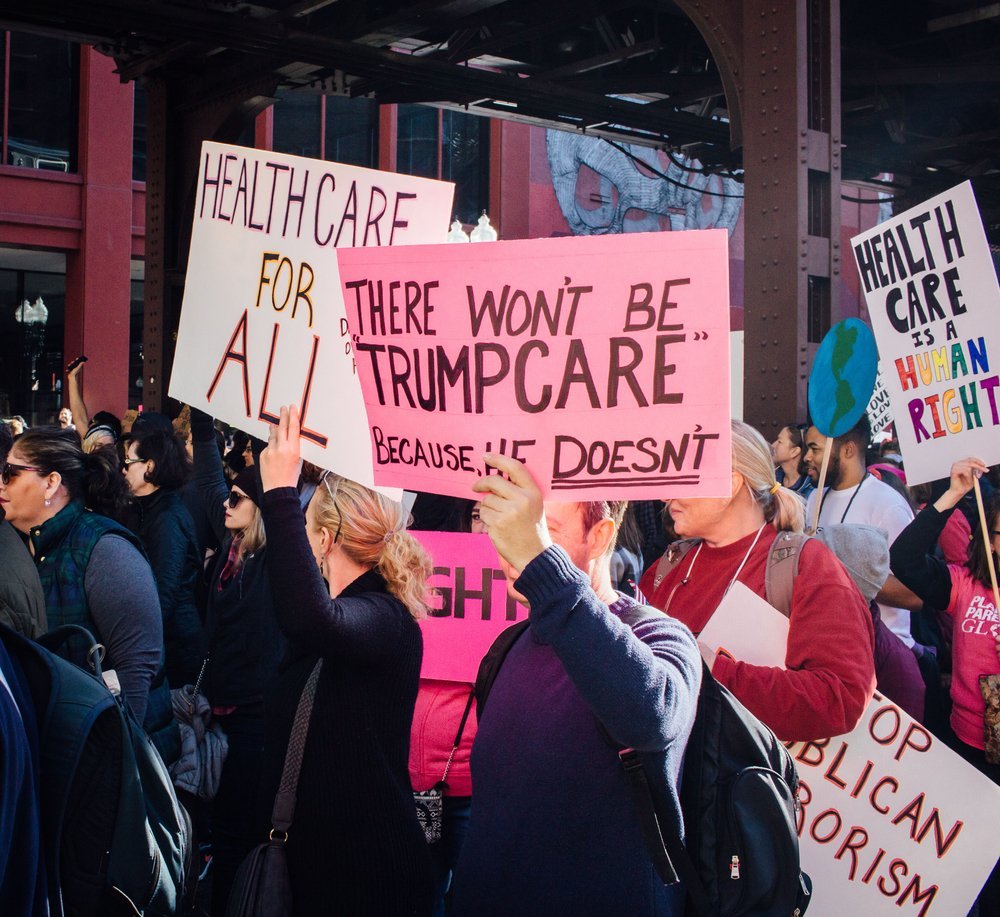 Signs advocating for healthcare at the Chicago Women's March on January 21, 2017 | Source: Shutterstock
The statement of Sanders regarding the network was promptly addressed by Bill Sammon, senior vice president of Fox News. He said:
"We're pleased that Sanders and the DNC agree with FOX News that successful Democratic presidential candidates must engage directly with our large, diverse audience through televised town halls with top-notch journalists Bret Baier, Martha MacCallum and Chris Wallace."
The senator has attacked Trump once before, referring to him as a "dangerous" president. During a campaign rally in Brooklyn, Sanders said:
"Thank you for being part of a campaign which is not only going to win the Democratic nomination, which is not only going to defeat Donald Trump, the most dangerous president in modern American history."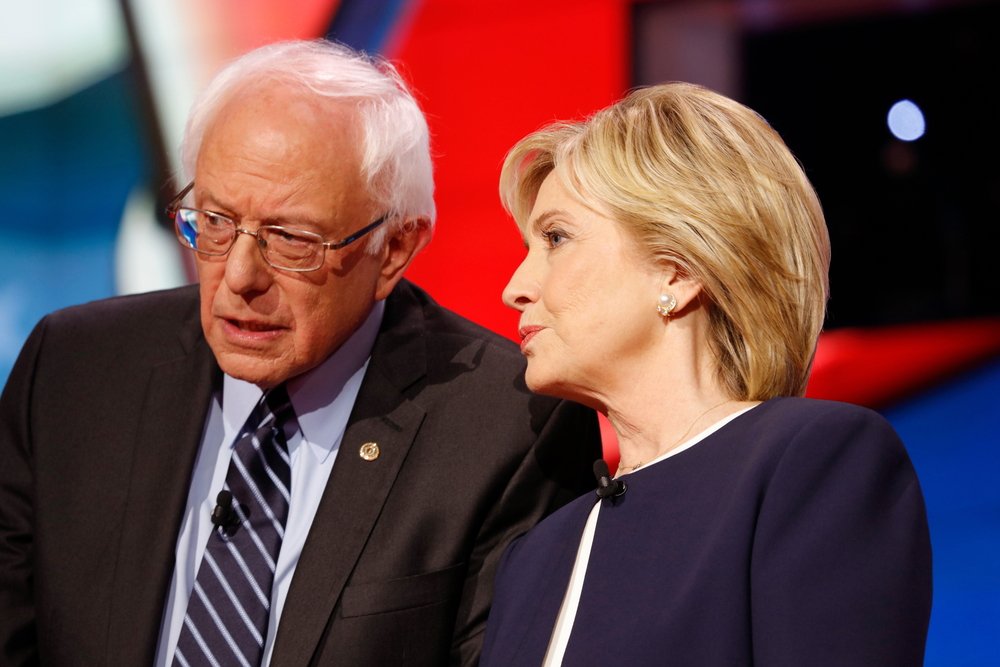 CNN Democratic presidential debate features candidates Sen. Bernie Sanders, Hillary Clinton at Wynn Las Vegas | Source: Shutterstock
In another campaign, Sanders revealed that he is all for allowing citizens behind bars to vote during the elections. He said:
"In my state, what we do is separate. You're paying a price, you committed a crime, you're in jail. That's bad."
"But you're still living in American society and you have a right to vote. I believe in that, yes, I do," he continued.
Please fill in your e-mail so we can share with you our top stories!