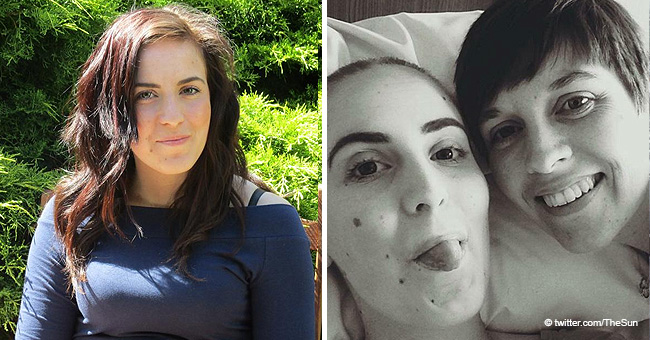 Heartbroken Mom Shares How Her Daughter Died 6 Months after She Was Given Painkillers for Her Back
A mom took her daughter with back pain to a doctor who prescribed her painkillers. Little did they know that the medicine was not going to help her at all. When they finally realized what the problem was, it was too late.
Elisha Furneaux, 17, was working as a trainee nurse at a nursery school when she started having back pains. Her family thought bending down to pick up children was the reason why her back hurt.
When the pain did not go away, her parents took her to their GP who prescribed painkillers for her bad back. Hopeful, the family went back home and Elisha started to take her painkillers.
However, the medicine had no effect on her. Her back would still hurt like anything. Her parents decided it was time for another doctor visit.
The medics decided Elisha should have an X-ray to figure out what was going on with her back. Little did they know that the Furneaux family were about to get the biggest shock of their lives.
Two weeks after turning 17, Elisha got paralyzed from the waist down and collapsed at home.
Her X-ray results confirmed the problem was far more serious than a mere back pain--Elisha was diagnosed with a rare form of cancer called "undifferentiated soft tissue sarcoma."
Elisha's parents were devastated. Their daughter, who was healthy before the diagnosis, had shown no symptoms of the deadly disease.
After putting up a brave fight against cancer for six-and-a-half months, Elisha tragically passed away. Her mother Emma explained how the incident changed their lives all of a sudden.
"You just don't expect cancer when your child has been fit and healthy and a normal 17-year-old. Apart from a bit of a bad back that we put down to where she was working, Elisha had no other symptoms."
Emma further shared how her daughter's cancer had already spread to her lungs, kidney, and pelvis.
"One day everything was fine, everything was great, then the next we came home and it had all changed and there had been no warning," she said.
During the treatment, UK's leading cancer charity for children and young people, CLIC Sargent, supported Elisha's family.
With their help, Elisha was able to get home to be surrounded by her loving family and friends five weeks before her death.
To honor their daughter, Emma decided to run the London Marathon to raise money for the charity that had supported the family during Elisha's treatment.
"It is too late for us but if it can help another child, if it can help another family, then it has been worth it," she said.
In another heartbreaking story, 5-year-old Luke Morin died after being diagnosed with Diffuse Intrinsic Pontine Glioma (DIPG), a form of brain tumor found in children. Like Elisha, the little boy showed no symptoms of the disease and died 17 days after showing the first symptom.
Please fill in your e-mail so we can share with you our top stories!