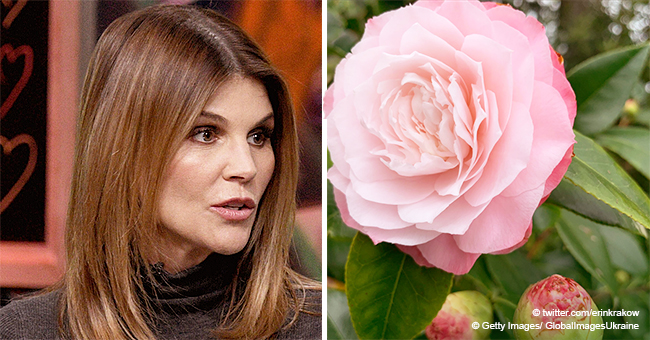 Lori Loughlin's co-Star Shares a Cryptic Post Amid Bribery Scandal: 'You Are Always There for Me'
After the incident that brought Lori Loughlin, and her designer husband, Giannulli Mossimo to the courtroom earlier this year, many friends, and brands have gone completely alien on them, and would rather not associate themselves with the family except one of Lori's co-stars.
In a recent tweet, Erin Krakow who takes on the role of "Elizabeth Thatcher Thornton" in the series "When the Heart Calls" comes all out to portray her affection towards her former fellow actress, Lori.
Following the recent charges levied on Lori, and her husband who were involved in a bribery scandal, "Hallmark" terminated her contract with them; the information provided by their spokesman corroborated the claim. He said:
" We are saddened by the recent news surrounding the college admission allegation, we are no longer working with Lori Loughlin and have stopped the development of all productions that air on the Crown Media Family channels involving Lori including "Garage Sales Mystery," an independent third-party productions."
Irrespective of the hardship of having to deal with the backlash from the media, abandonment from friends, and severed contracts, Lori has managed to earn the warmth of a co-star, and producer.
Erin's tweet was an excerpt from the "When the Heart Calls" series, which featured both women. Her tweet was the same as the dialogue in the scene. In her words:
" You are always there for me, and I always will be."
A pool of comments surfaced on her handle; several fans applauded her support and sincerity. Some even prayed for her; they commended their friendship and said they would miss both women acting together on screen. Some of the tweets read:
" So happy to see this tweet from you, continuing to pray for you, that our Lord will be with you."
"So very glad to hear from you Erin, my eyes are tearing up as I respond to you. Thank you for your quote and reaching out we all have been so worried about you, but now we can say that all is good in the universe."
34-year-old Erin went solo after the news of Lori's involvement in influencing admissions for her two daughters, Isabella, and Olivia into the University of South Carolina. Both parents paid about $500,000. However, she broke the silence with this tweet a few weeks after the news.
Furthermore, another lawsuit was filed against Lori and Mossimo for money laundering, apart from former crimes they were charged with.
Please fill in your e-mail so we can share with you our top stories!