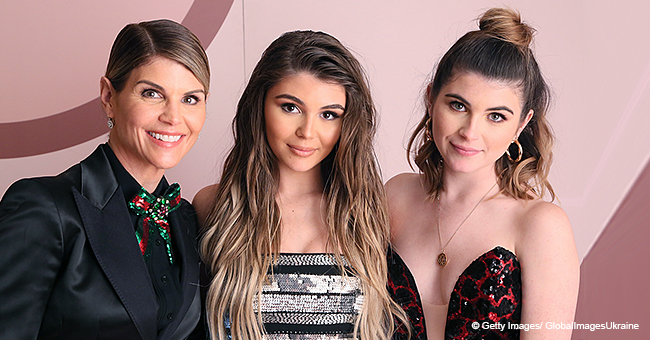 Lori Loughlin's Daughters Are Not Allowed to Withdraw from University Amid Bribery Scandal

Lori Loughlin's daughters, Olivia Jade and Isabella Rose, will not be able to leave the University of Southern California according to the institution's recently released statement.
On Monday, April 8, 2019, the USC updated a piece of information regarding the college admissions scandal and added that students involved in the cheating and bribery scheme will not have the possibility of withdrawing from the school.
According to the University, each student will have his or her case individually reviewed and "informed decisions will be made as the reviews are completed."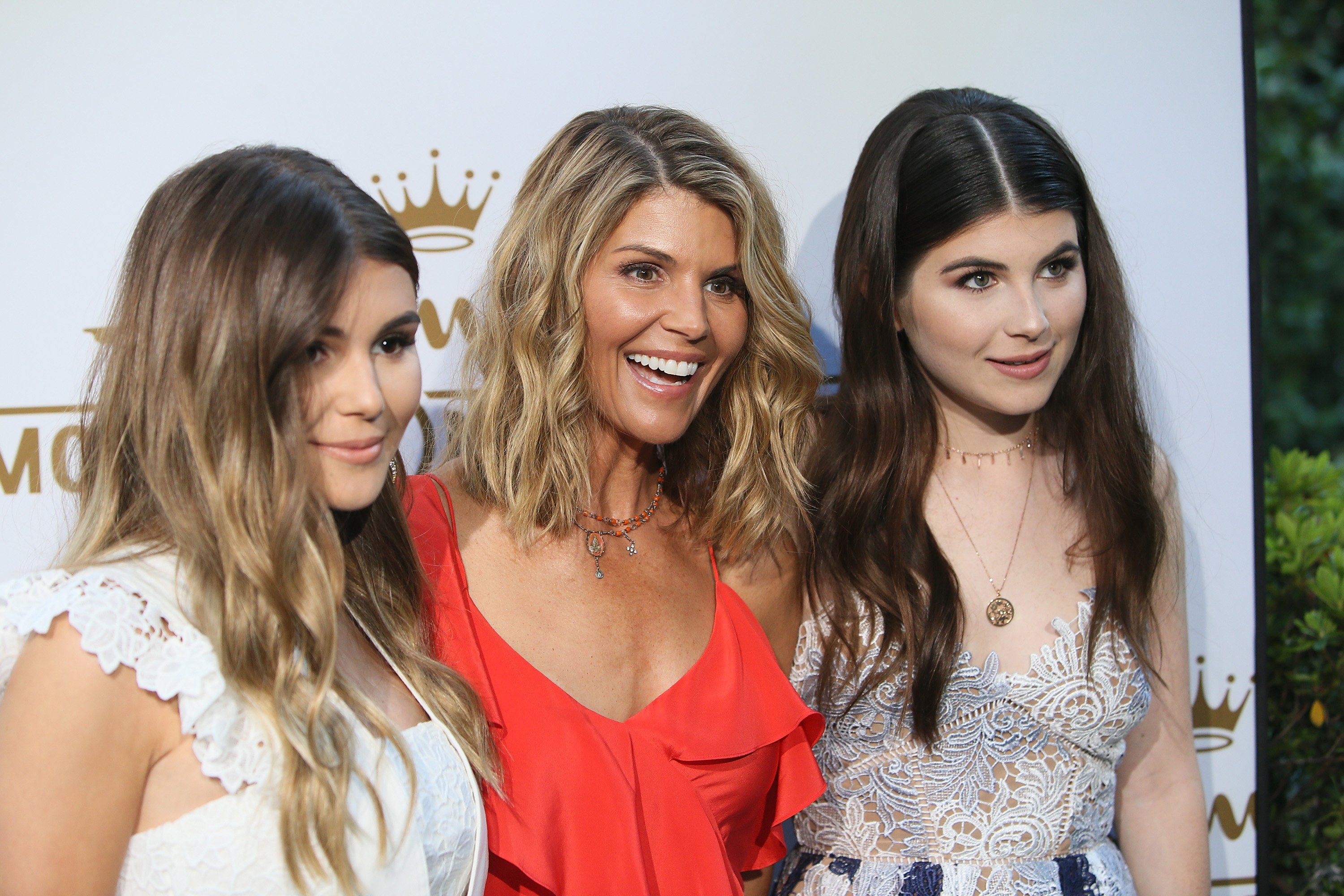 Lori Loughlin with daughters Isabella Rose and Olivia Jadei at the Hallmark Channel and Hallmark Movies and Mysteries 2017 Summer TCA Tour | Photo: Getty Images
THE STUDENTS ARE NOT GOING ANYWHERE
The teaching institution shared that the accounts of the students associated with the scheme have been put on hold, stopping them from registering for classes or acquiring transcripts.
However, despite all the information made available to the public, the USC refuses to reveal any private details regarding the cases under the Family Educational Rights and Privacy Act of 1974.
The federal law forbids the institution of sharing confidential information found within an education record without the knowledge and written consent of the student in question.
Each student will have his or her case individually reviewed
Jade and Rose reportedly stopped attending the USC due to extreme bullying following the admissions scandal, but have their future tied to the university, although it is an uncertain one.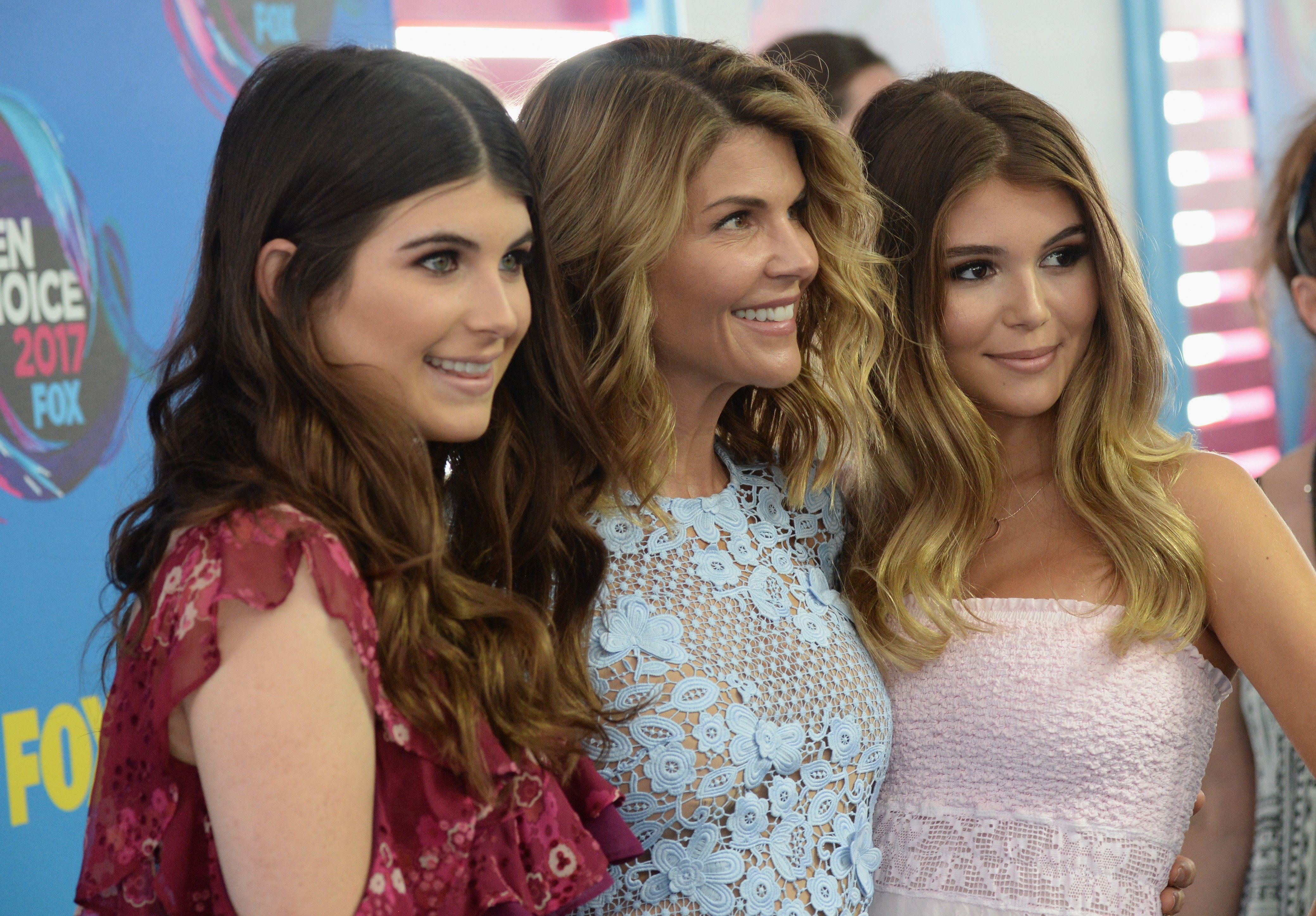 Lori Loughlin with her daughters Isabella Rose and Olivia Jade at the 2017 Teen Choice Awards | Photo: Getty Images
NO SIGN OF GUILT YET
Loughlin, who was found guilty of paying $500,000 in bribes to have her daughters pass as members of the USC rowing team, guaranteeing their admission, also doesn't know what the future holds.
So far, the "Full House" and "Fuller House" star is yet to plead guilty to charges of fraud, as her name didn't show up in a list of 14 defendants who have already admitted their crimes.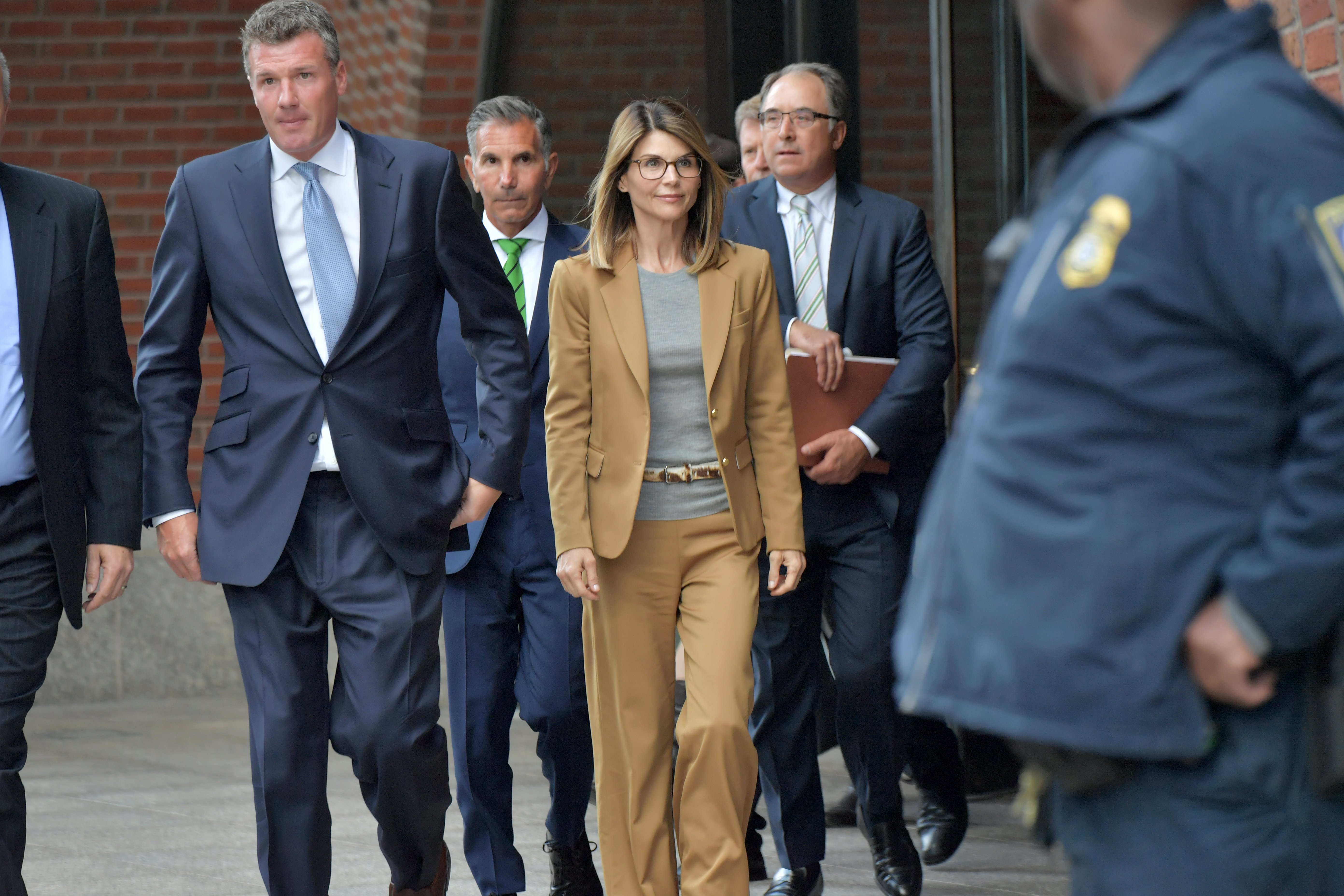 Lori Loughlin leaving the John Joseph Moakley U.S. Courthouse in Boston, Massachusetts | Photo: Getty Images
A POSSIBLE EXPLANATION FOR THE ABSENCE OF LOUGHLIN'S NAME
But, according to Adam Citron, a former New York State prosecutor, there could be a fairly simple reason as to why Loughlin hasn't pleaded guilty: she might have not been offered a deal yet.
"Desperate Housewives" Felicity Huffman was among those who accepted a deal, having issued a remorseful statement on Monday, accepting full responsibility for paying $15,000 for a rigged college entrance exam.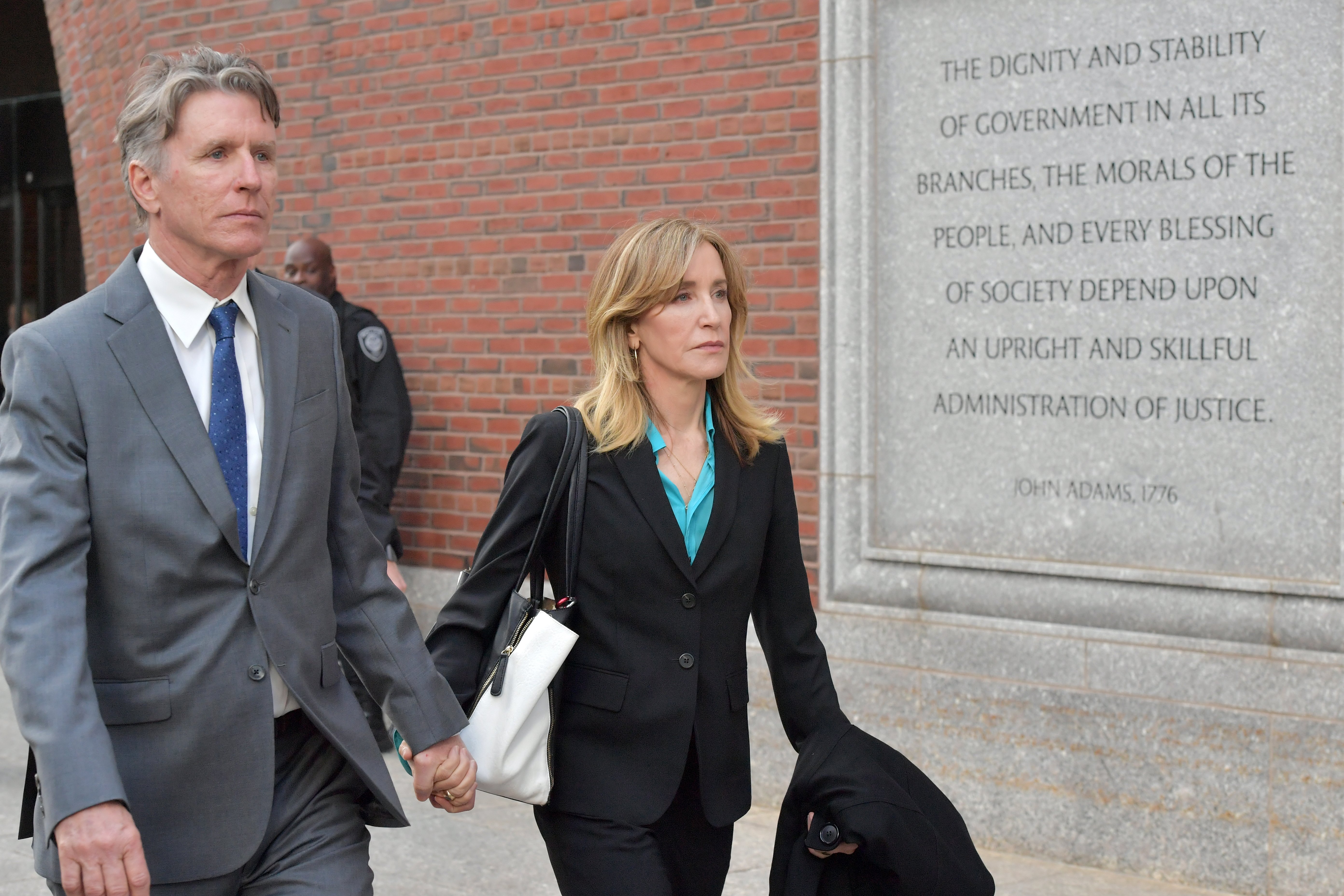 Felicity Huffman outside the John Joseph Moakley U.S. Courthouse in Boston, Massachusetts | Photo: Getty Images
Citron added that, by accepting the deal, the defendants showed remorse for their actions, reducing the time behind bars to around zero to six months.
Please fill in your e-mail so we can share with you our top stories!