Smokey Robinson Is Proud Dad to 50-Year-Old Daughter Who Looks Beautiful in Her Age
Tamla Robinson does not age! The beauty keeps looking younger and more beautiful as she gets older to the amazement of her fans and those of her father's. 
Most people know the legend Smokey Robinson, but few know that he has a 50-year-old daughter whose beauty can launch a thousand ships.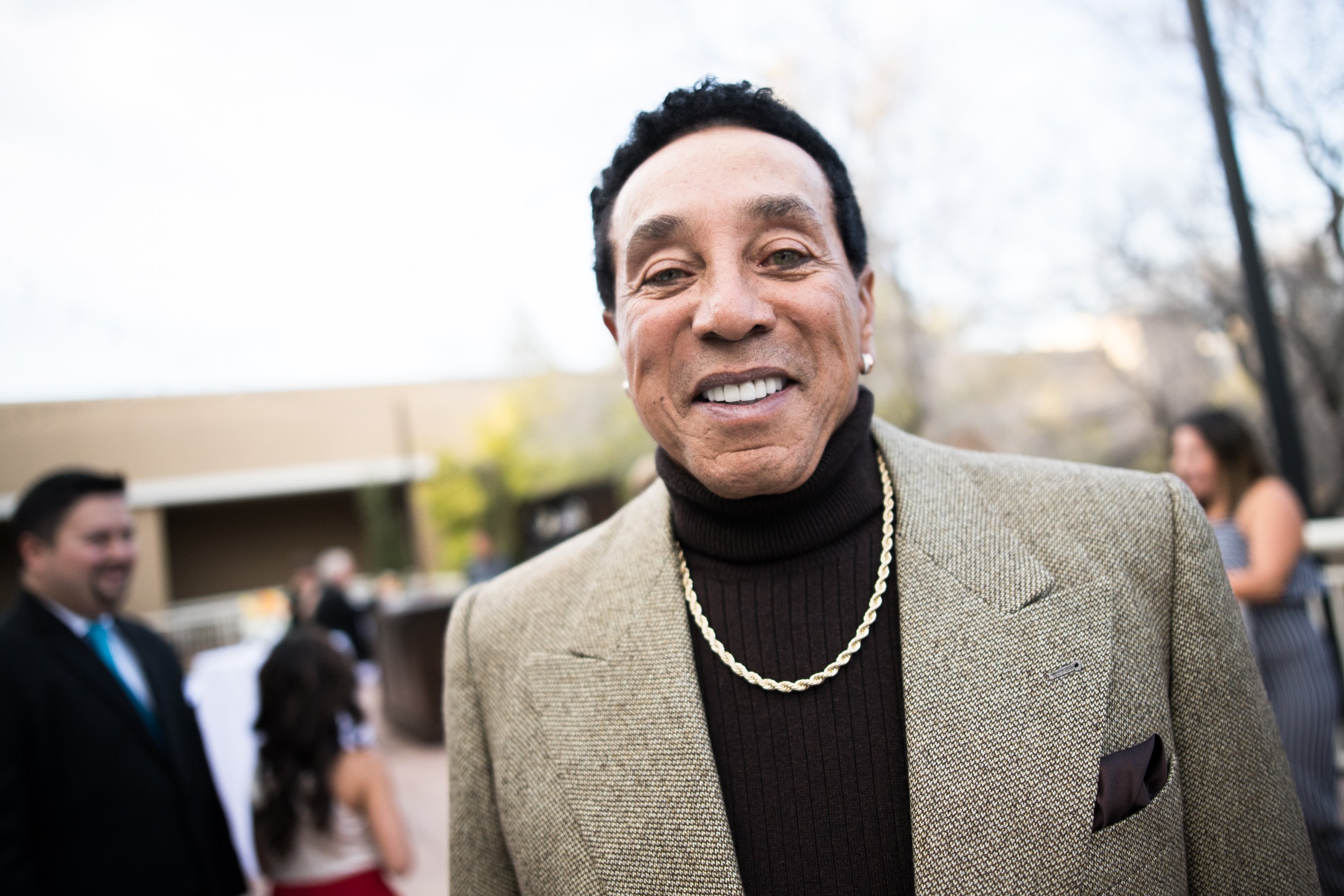 Smokey Robinson's career
William "Smokey" Robinson Jr. is an American singer, songwriter, and record producer. Robinson was the founder and frontman of the "Motown" vocal group "The Miracles," for which he was also chief songwriter and producer. 
His grave contributions to music led to his induction into the Rock and Roll Hall of Fame in 2012 and the Rhythm & Blues Hall of Fame in 2016. 
Smokey's relationship with Claudette Robinson
The legendary singer who is also known to be a family man met his ex-wife Claudette Robinson during his days of "The Miracles." Claudette like her husband was also a member of the group and together they made hits songs which are now regarded as classics. 
Smokey and Claudette were married for 27 years between 1957 and 1986 before finally calling things to quit in a messy divorce battle. The couple, however, had two kids, son, Bery Robinson, (named after the founder of Motown) and daughter, Tamla Robinson who was also named after the original name of Motown. 
Ageless Tamla Robinson
Tamla Robinson however, is a sight to behold! The 50-year-old who looks half her age is not only stunning still but is also very close to her father. 
Tamla, who regularly shares pictures on her Instagram account, loves to post images of her moments with her father, Smokey. Going through her posts, it is evident how close the duo is. 
Smokey also has another son, Trey from an extramarital affair which led to the demise of his marriage with Claudette. The legend is currently married to fashion designer Frances Glandney whom he walked down the aisle with, in 2004. 
It is obvious Tamla got her great genes from her father who also, as his daughter, looks nothing like his age.