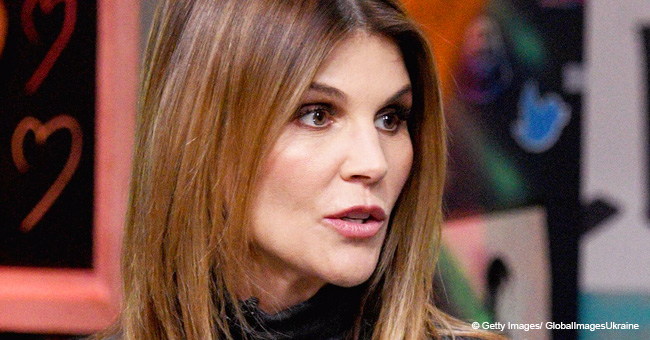 Fans Think Lori Loughlin 'Betrayed Our Trust' after Actress Is Charged with Money Laundering
Lori Loughlin's life went in shambles with the outbreak of the college admissions scam that she took part in. Her fans have turned against her saying that the actress has betrayed them.
Money is power, or so they say. But for Lori Loughlin, it was the driving force that pushed her to do an illegal act. She had everything, a great career, a happy family, and lots of fans, but she lost it all when news broke of the biggest admission scandal inwhich she was involved.
Loughlin is now paying the harsh price for being charged with fraud and money laundering on the multimillion-dollar college admissions cheating scandal, including losing fans and getting social media backlash.
When the Department of Justice told Fox News about the "Fuller House" star and her husband being charged with "second superseding indictment with conspiring to commit fraud and money laundering," Twitter started flooding with expressive comments directed at Loughlin.
"Dear Actress Lori Loughlin [and many other entitled parents] Maybe if you have to pay for your child to get in, the don't deserve (sic) to be there, not do they belong there. Sincerely, a student who actually had to work to get here," one tweet read.
"I'll get upset about Actress Lori Loughlin and the others when we go back in time and indict every wealthy parent who ever built a library, remodeled a science lab or donated to a university endowment, to get their kid into school," another wrote.
"Time to show home humility Lori. You may be wealthy but no one, not even Aunt Becky, is above the law, #fromfullhousetothebighouse #CollegeAdmissionsScandal #LoriLoughlin," added another.
Loughlin, 54, and her husband, Giannulli, 55, allegedly paid a $500,000 bribe for their two daughters to get into the University of Southern California as crew team athletes, even though they have never played the sport.
The couple is just one of more than 50 people who took part of the college scam, which has top schools involved such as Stanford, Yale, Georgetown, UCLA, University of Southern California, and the University of Texas.
Please fill in your e-mail so we can share with you our top stories!