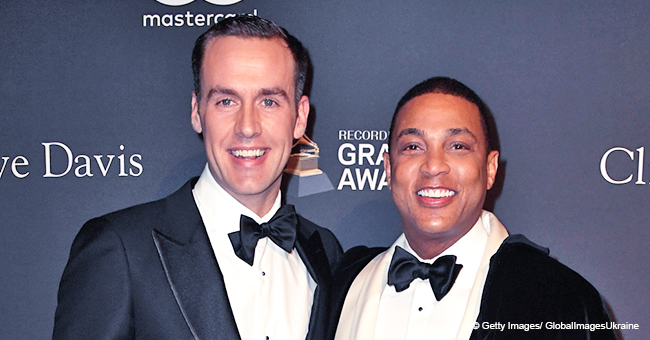 'Don't Become Obsessed': Don Lemon Explains Why He Is in No Rush to Set a Wedding Date
On Tuesday night Don Lemon got flooded with questions regarding his recent engagement to Tim Malone at the Safe Horizon's 24th Annual Champion Awards in New York. The answers nothing short of what one would expect from the CNN host.
While general expectation might require them to set a wedding date, the couple is in no hurry to finalize dates, as Don told PEOPLE at the award ceremony, "I'm just trying to enjoy this moment of bliss. And then, whenever we get married, we get married."
Also an honoree for the evening Don added he doesn't want the logistical side to take away from the experience they are having now and added:
"The advice I get from most people is: Don't become obsessed with the ceremony or wedding planning — just enjoy it."
While speaking with Us Weekly Don divulged more about the actual proposal while he admitted that it still felt "weird to say 'fiancé.'"
Tim's vulnerability caught him by surprise and at first, he didn't know if it was real, but when Tim went down on one knee, Don realized what was going on and added:
"His entire body was shaking, and he said, 'I love you, and I want to spend the rest of my life with you.' And I said, 'Oh, my gosh. Oh, my gosh, are you serious? This is real!' And I saw the box and I said, 'All right.'"
Tears are generally a given at any marriage proposal, and according to Don, he was no exception. "Of course I cried! At first, I was like, 'Are you serious?'
His hands were trembling, and his mouth was shaking, and he had a box in his hand, and he got down on one knee," he told Page Six.
The CNN anchor further joked that anyone would be wise not to hit on him while Tim is around as he tries "not to give Tim the opportunity to" confront those brave enough to try.
"But there was once or twice where he had to do it," Don elaborated. "He gets mad. He just has a temper. You might find a drink in your face or something."
Earlier this year Don joined the ladies at Red Table Talk for a discussion about black gay men in the US since singer Jussie Smollett became the forefront of many conversations of late.
During the show, Don gave them his unique perspective and experience of being a black gay man in America and explained why dating other black men never worked out for him.
Please fill in your e-mail so we can share with you our top stories!