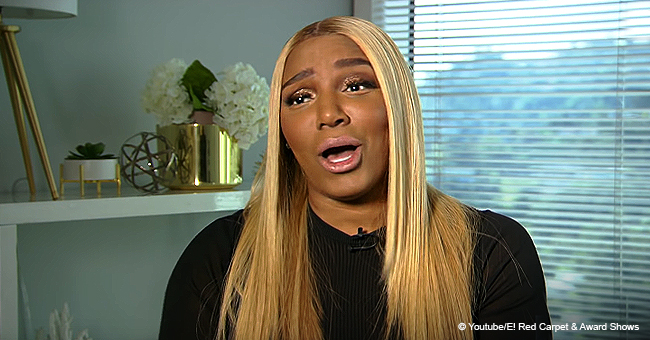 Nene Leakes Hints Cynthia Bailey's Relationship Is Staged for 'RHOA'
NeNe Leakes hints that her former friend Cynthia Bailey's relationship to fiancé Mike Hill is staged.
How much of reality TV is really real, and how much is staged?
Fans of "Real Housewives of Atlanta" were shocked when NeNe Leakes insinuated that Cynthia Bailey's relationship with Mike Hill is not all that it may seem.
NENE DROPS THE DIME ON CYNTHIA BAILEY
NeNe was a guest on "The Talk" on April 9, 2019, and she had some sharp words to say about "Real Housewives of Atlanta" co-star Cynthia's love life.
When host Eve speculated that Cynthia would be announcing her engagement soon, NeNe remarked:
"I would announce the same thing if I was trying to get another season on the show. Everybody has to have a storyline."
NENE SHADES CYNTHIA'S RELATIONSHIP WITH MIKE HILL
NeNe grew coy, and declined to share her personal opinion on Cynthia's relationship with Mike Hill, but added a caveat:
"I'm not saying it's not real. I'm just saying, people do anything for money, honey."
NENE'S FALLING OUT WITH CYNTHIA BAILEY
This is not the first time NeNe has expressed reservations or outright hostility towards Cynthia. During the recent RHOA reunion, Cynthia confronted NeNe over her statement that she (Cynthia) was insecure, and showed it in her amorous social media posts to Mike.
The two reality stars were formerly close friends but had a falling out when Cynthia invited NeNe's Nemesis Kenya Moore to an event she was hosting.
When pressed on her statement, NeNe refused to substantiate her accusations and dismissed it as "just my opinion."
NENE ACCUSED CYNTHIA OF BETRAYAL
The two reality stars were formerly close friends but had a falling out when Cynthia invited NeNe's Nemesis Kenya Moore to an event she was hosting.
Cynthia did not warn NeNe that Kenya would be present, and she accused her friend of betraying her and taking sides.
After expressing her "opinion" as to the veracity of Cynthia's engagement, NeNe went on to say:
"That's how I feel about it. It seems like it's overdone like it's overkill to me. A girl can have an opinion, honey! But I have been the most supportive of Cynthia and Michael, despite what any of these girls are out here saying."
NeNe, who has had marital problems since her husband Gregg Leakes was diagnosed with cancer, may just be feeling a little green over Cynthia's obvious happiness.
CYNTHIA BAILEY AND MIKE HILL'S SURPRISE ENGAGEMENT
At the very same event that saw tha end of her friendship with NeNe Leakes, Cynthia Bailey was stunned when boyfriend Mike Hill suddenly proposed:
"Babe, can we get married next year? No more playing. I've never been so sure in my life."
Cynthia was amazed, and initially believed Mike was joking, but he assured her that he was really for real.
He even hinted that he was looking forward to sharing a gender reveal party of their own.
If Cynthia's glowing posts are anything to go by, the romance is moving in the right direction, and "Real Housewives of Atlanta" will soon be enjoying another wedding during Season 12.
Please fill in your e-mail so we can share with you our top stories!