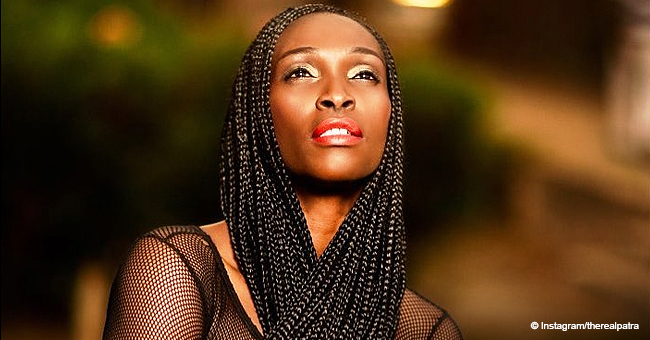 Remember '90s Dancehall Queen Lady Patra? She's Looking Confident in Her 46-Year-Old Body

Fourties sure looks good on famous Reggae singer, Queen Lady Patra! The 46-year-old should be a familiar name to reggae music fans.
Dorothy Smith (born 22 November 1972), better known by her stage name Patra is a Jamaican Reggae and Dancehall musician. She first got noticed as a featured artist on the Shabba Ranks song "Family Affair," which hit No. 84 on the Billboard Hot 100 in 1994.
In 1993, Patra released her debut album "Queen of The Pack" which peaked #1 on the Reggae albums chart. Petra had a lot of hits such as "Romantic girl, "Pull up to my bumper," and "Worker Man" to mention a few and these songs were all chart toppers.
At 46, the music star still has a great athletic body and is looking very pretty with her slim and fit shape. Not only does she have a great body, but Patra is also aware of her gorgeous body and loves to show it off in her posts on Facebook.
In one of her interviews with "Jamaicans.com," the singer talked about spending her childhood in Jamaica before relocating to Canada in the early 1980s where she attended college and studied Business Administration. According to her, she started a career as a composer before singing later took over.
Petra also talked about how she met her new husband (Pierre), how he left her breathless, went on their first date, and decided to get married. She went on to state that her motivation for recording gospel music was because of a terrible accident she had that almost took her life.
"I am doing a Gospel CD because I was involved in an automobile accident two years ago, but for the grace of God, I would have died. God chose to keep me alive! I asked him to please get me out of this safely, and he did, this is my way of saying thank you." - Queen Patra.
When she was asked where she sees herself in the next ten years, Patra replied,
"In ten years Patra the Gospel Artist (if still alive) will be older, wiser, and more enriched. Doreen, the mother, wife and individual… who knows what I will be doing next! I do know this though, whatever it is will probably be different from today's lifestyle. I just officially became Treasurer of my husband's Company. I will definitely be busy as a wife."
Please fill in your e-mail so we can share with you our top stories!