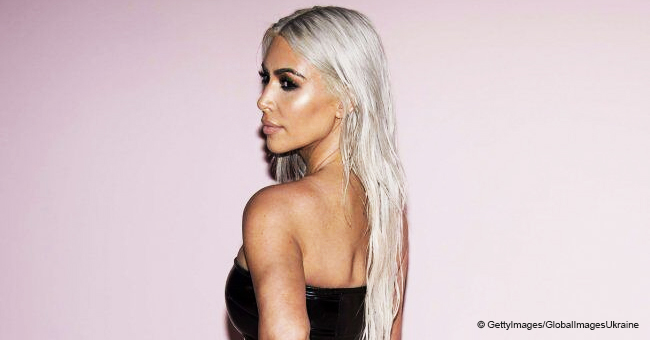 Kim Kardashian Wishes People Would Not 'Focus on My A** All the Time'
Kim Kardashian West's best asset is also one of her biggest insecurities. In an interview with Vogue, the model asked people to focus less on her bum.
If there is one physical thing people love about Kim Kardashian West, it's the fact that she's blessed with a big behind.
But apparently, the "Keeping Up with the Kardashians" star doesn't like the fact that people focus on this part of her body.
In "Vogue's 73 Questions" video interview, Kardashian West, 38, shared that she doesn't like people focusing on what we think is her "best asset."
When the interviewer asked, "What's something about you that you wish more people focused on?" she replied, "I wish they would not focus on my ass all the time!"
The reality show star doesn't think her bum is so much of a blessing as others do.
"I love my curves, but I don't love my butt and my hips being so big. I totally have insecurities," she revealed in an interview with PEOPLE after giving birth to Saint West.
She even discussed the size of her butt with her family in an episode of "Keeping Up with the Kardashians," saying:
"I cry about it on the daily."
The interview took place in Kardashian West's home in Calabasas and featured her kids, North, Saint, and Chicago, and her husband, Kanye.
The beauty mogul revealed some things about her "must haves" when it comes to make-up. When asked, "What's one product you can't live without?" Kardashian West replied:
"Can't live without my KKW Contour."
She also revealed that she likes "minimal, soft, dewy makeup" and that she regrets doing "really white" under her eyes.
More than being a beauty icon, Kardashian West has ventured into a new career path, one that took everyone by surprise - law.
The multi-talented model, actress, and entrepreneur is now studying to become a lawyer just like her late father.
"I just felt like the system could be so different, and I wanted to fight to fix it, and if I knew more, I could do more," she said.
Please fill in your e-mail so we can share with you our top stories!