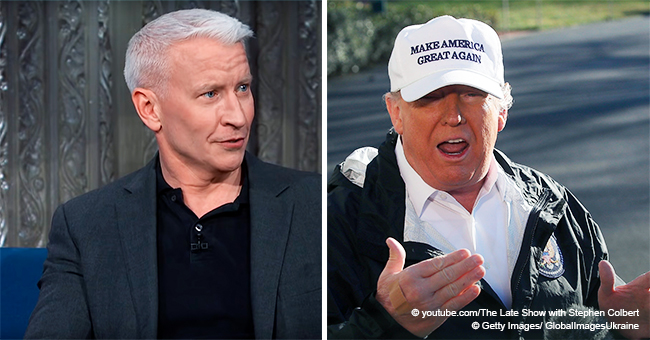 Anderson Cooper Mocks Trump's Border Wall, Asking If It Exists 'Somewhere in Deep Outer Space'

Anderson Cooper, the famous CNN anchor, is known for his exceptional skills in the sphere of reporting and coverage of stories. He showed his comic side when he threw shade at President Trump over his border wall plans.
The reporter appeared on "The Late Show" and was in the mood to poke fun at the White House leader. The host of "The Late Show," Stephen Colbert, brought up talk about the picture of a black hole, the first ever. In his response, Cooper couldn't help but throw shade at the President and the Mexico wall.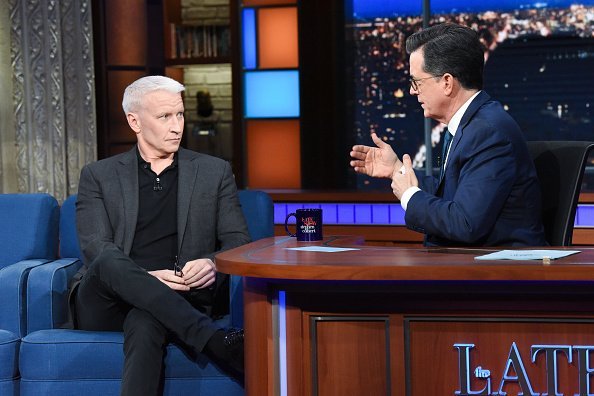 The Late Show with Stephen Colbert and guest Anderson Cooper | Photo: Getty Images
Anderson Cooper shared his thoughts about outer space, saying it had always been fascinating and he always wondered if it was endless. He then asked what it means for space to be endless, wondering if it was possible.
At this point, Colbert replied that he wasn't sure space was endless. Cooper then asked if it stops and if there was a wall. When "The Late Show" host further suggested that space may be bent in some ways, Cooper continued his jest of Trump.
He asked if the wall exists somewhere deep in outer space. Maybe it does. Who knows? The CNN anchor went on further and reacted to President Trump's tweet in which he said a new wall was being built on America's Southern Border.
The anchor of CNN's "Anderson Cooper 360" gave his insight on the "New wall," saying that if an old wall is torn down and replaced with a new wall in the same spot, then it becomes a new wall.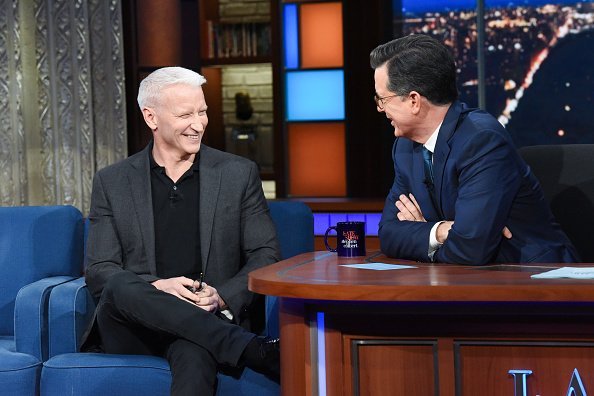 The Late Show with Stephen Colbert and guest Anderson Cooper | Photo: Getty Images
The anchor's comments have generated reactions on social media, with some respondents giving their thoughts on where the wall exists, while others gave more diverse views on the issue.
In case you somehow managed to forget, it is "Game of Thrones" season and Anderson Cooper does not want to be left out.
The correspondent of "60 Minutes" went to the set of the iconic television hit series and transformed into a White Walker.
Cooper admitted that people always told him that he resembles the White Walkers in the series; thus when it was time for him to do a makeover, the only logical choice was to turn into a Walker. Cooper was at the make-up studio in Kent, England, which is where the Whites are created.
Please fill in your e-mail so we can share with you our top stories!