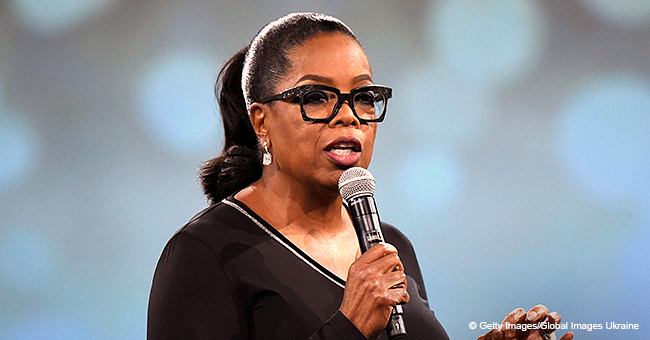 Oprah Voices Unwavering Support for Michael Jackson's Accusers despite Extreme 'Hateration'
Oprah Winfrey is standing by her decision to support Wade Robson and James Safechuck, the two men who are accusing Michael Jackson of sexually abusing them as kids. Winfrey also revealed that her resolution has a lot to do with her "girls."
"Leaving Neverland," the controversial documentary where Robson, 36, and Safechuck, 41, detailed their claims, has been courting controversy since its world premiere in January and Winfrey has endured her fair share of it.
HOW IT ALL STARTED
After the two-part documentary aired on HBO last month, the media mogul hosted "Oprah Winfrey Presents: After Neverland," a discussion session with the accusers and the film director, Dan Reed.
Even before Winfrey's TV Special aired, she became the subject of vicious online backlash that grew worse after the show. Many accused her of betraying the late King of Pop by giving his accusers a platform.
Winfrey did not seem to mind at the time, and according to her latest remarks, she hasn't changed her mind.
DEALING WITH HATRED
The 65-year-old media veteran stopped by Trevor Noah's "The Daily Show" on Wednesday to promote her new book, "The Path Made Clear" and answered questions on the controversial decision.
"I haven't had that much hateration since I did the puppy episode with Ellen [DeGeneres, the episode in which DeGeneres came out as gay]," Winfrey said.
THE BIGGER PICTURE
"When I first saw that documentary, I realized a lot of people were going to get triggered watching it, and that a lot of people will not understand what the pattern is," she added, pointing out that she had done 217 shows [The Oprah Winfrey Show] "to get people to understand that it's not about one person, it's about the pattern, it's about the seduction."
"People called it molestation, but there is a big seducing that goes on and the pattern of that seducing. And that was important enough for me to take the hateration," concluded Winfrey.
SPEAKING FROM EXPERIENCE
Noah then asked Winfrey if she ever regrets hosting the special or supporting the alleged MJ victims. Her answer was swift and had a lot to do with her girls at the Oprah Winfrey Leadership Academy For Girls in South Africa:
"I have not wavered. You know why I have not wavered? I've had girls at my school who were sexually assaulted and abused. And I have never won a case, and the reason I have never won a case is because when you put a girl on the witness stand and she can't remember if it was Thursday or Wednesday, it's automatically discredited. When you're in the midst of trauma, you may not remember the exact time."
"Everybody's like 'well, okay, I guess it never happened.' I've been through that, so, no," added Winfrey, who has admitted in the past to being a victim of child molestation.
WINFREY TAKES ON THE CHALLENGE
During the TV special that has brought her so much hatred and backlash since it aired on March 4, Winfrey insisted that her involvement goes beyond Michael Jackson's person.
"This moment transcends Michael Jackson. It is much bigger than any one person," said the Oprah Winfrey Network boss. "This is a moment in time that allows us to see this societal corruption. It's like a scourge on humanity."
Winfrey faced a fresh round of online bashing after several inconsistencies were pointed out in the accounts of Jackson's accusers, particularly Safechuck's claims that the late music icon abused him in a building that was not constructed as at the time he claimed the abusive acts took place.
Please fill in your e-mail so we can share with you our top stories!