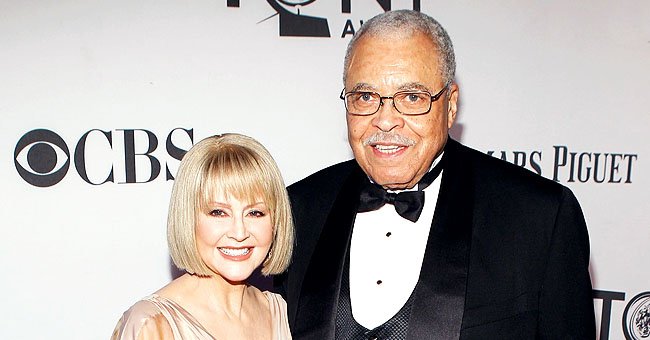 James Earl Jones & Cecilia Hart. | Source: Getty Images
James Earl Jones & Cecilia Hart Had a Strong Interracial Marriage until She Died from Cancer
James Earl Jones and his late wife Cecilia Hart defied odds to be together because of their interracial relationship. They remained married for over three decades until her tragic demise due to ovarian cancer.
James Earl Jones is particularly distinguished for his voice that several generations can recognize. Many know him as the voice of Darth Vader in the hit movie franchise "Star Wars," while others know him for starring in "The Great White Hope."
Regardless of which character he is associated with, there is no denying that Jones is an exceptional and talented entertainer. Like his career, Jones' personal life is filled with success, especially after he married his second wife, Cecilia Hart.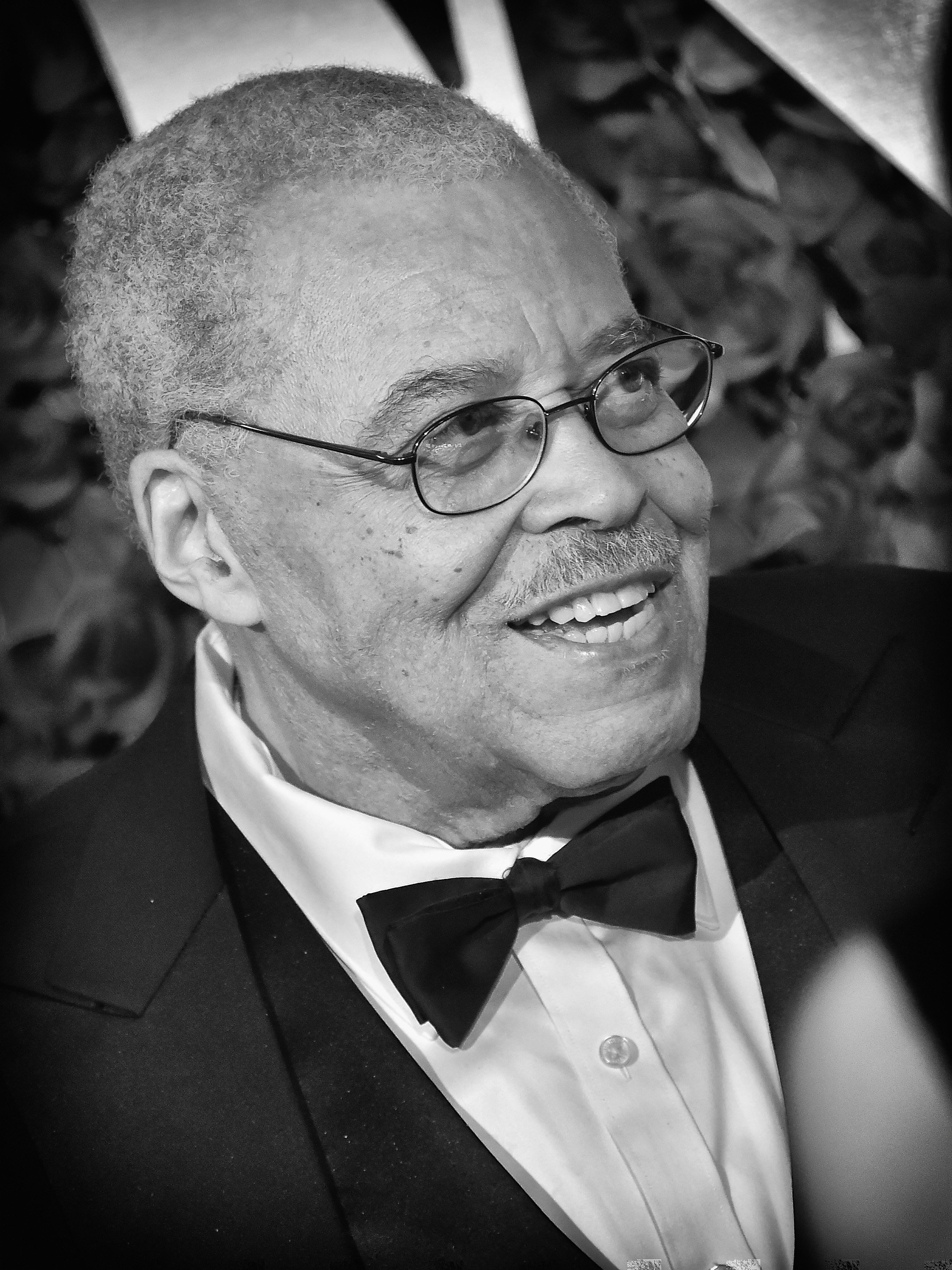 James Earl Jones at the 2016 Tony Awards in New York City on June 12, 2016. | Source: Getty Images
HUMBLE BEGINNINGS
Born in Arkabutla, Mississippi, on January 17, 1931, Jones was raised by his maternal grandparents before relocating to Michigan. As a child, he developed a speech problem and would severely stutter, damaging his self-esteem around others.
Fortunately, a teacher helped him find his way to speak without interruptions. Jones would later first try his luck in several careers -- military, medicine, and more -- before pursuing a career in the entertainment industry. He took up medicine at the University of Michigan and served in the military during the war.
When Jones moved to New York City and studied at the American Theatre, it paved the way for him to land stage roles. Similarly, acting was the path his largely absent father, Robert Earl Jones, took.
Jones recalled not having a relationship with his father. "I didn't know him, and he didn't raise me, but in high school, I would see his picture in national magazines," he once recalled.
In the late '50s, he made his Broadway debut in the play "Sunrise at Campobello" and appeared in the first productions of Shakespeare in the Park. From there, he made his way to the small screen and to the big screen.
In 1963, he was recognized with his first Emmy nomination for his performance in "East Side/West Side," followed by "Dr. Strangelove" in 1964. In the same decade, he also starred in the soaps "Guiding Light" and "As the World Turns."
A REMARKABLE CAREER
Jones has come a long way and made an unforgettable mark in Hollywood for someone who stuttered severely as a child. He's been a fixture through the years, and it's because of his versatility and talent.
Besides his role in "The Great White Hope," his portfolio of great works also include "Fences," "Heat Wave," "Gabriel's Fire," and the voice of Mufasa in the 1994 Disney animation "The Lion King." He also reprised his role in the 2019 remake of the hit film.
He has done some exceptional projects in his life, winning Tony Awards for "The Great White Hope" and "Fences." He also won an honorary Academy Award in 2011 and is a two-time Emmy Winner.
Jones remained a constant figure both on stage and on-screen. In the 2010s, he starred in the productions "The Best Man," "You Can't Take It With You," and "The Gin Game." He received his fourth Tony nomination for the revival of "The Best Man."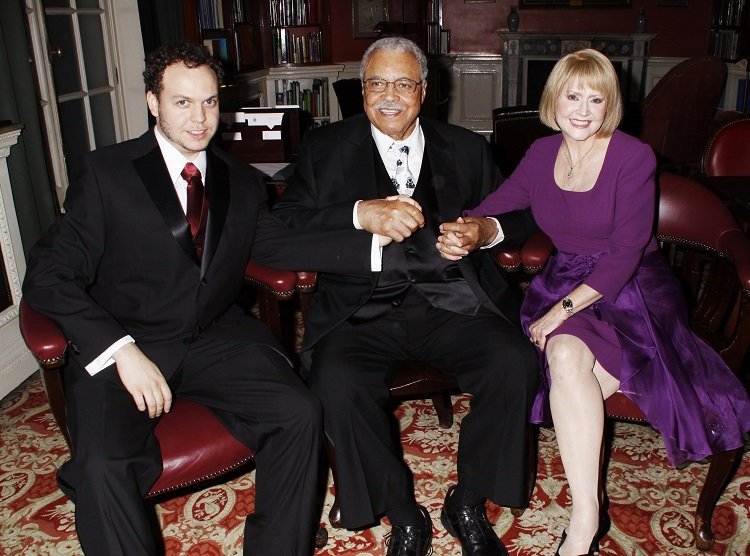 (L-R) Flynn, James, and Cecilia at the RAC Club in London, England on Oct. 5, 2011 | Source: Getty Images
Interracial relationships back then did not have the same level of acceptance they do today, making it much harder for them both.
At the age of 91, Jones is still active in the industry. Aside from "The Lion King," he also reprised his role as the voice of Darth Vader on "Star Wars: Episode IX - The Rise of Skywalker." In 2021, he is also credited for being King Jaffe Joffer on "Coming 2 America."
FINDING LOVE
As fate would have it, Jones' decision to become an actor would lead him to the love of his life. Seven years after parting ways with his first wife, actress Julienne Marie, Jones met Cecilia Hart on the set of Steven Bochco's TV series "Paris" that debuted in 1979.
Hart was also an accomplished actress who appeared in "Law & Order," "MacGyver," "Three's Company," and "Dirty Linen," for which she received a Drama Desk Award nomination.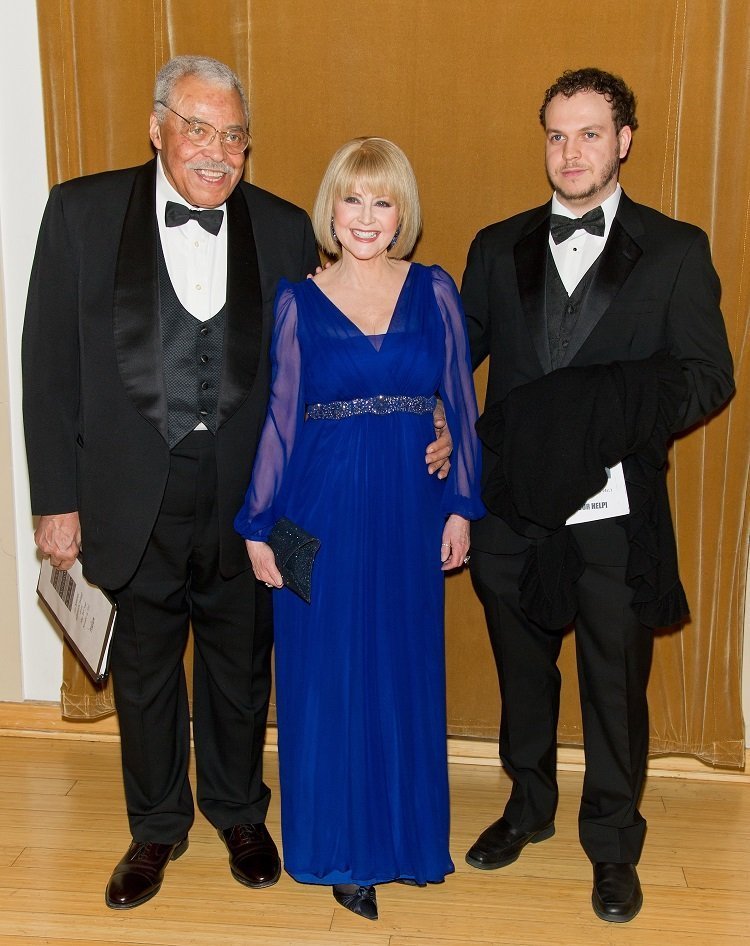 (L-R) James, Cecilia, and Flynn at Kimmel Center for the Performing Arts in Philadelphia, Pennsylvania on Nov. 19, 2012 | Source: Getty Images
In 1982, Jones and Hart tied the knot after co-starring in a Broadway production of William Shakespeare's "Othello." It was the second marriage for the actress as well, who was previously married to an actor named Bruce Weitz.
AN INTERRACIAL MARRIAGE
At the time they got together, their relationship was at best a novelty and, at worst, a taboo in society. Jones, a Black man, fell in love with Hart, a white woman. Interracial relationships back then did not have the same level of acceptance they do today, making it much harder for them both.
Although there are no confirmed reports of Jones' family being against the union, his grandmother, who he once described as "racist," may not have been too happy with her grandson's choice of a life partner.
Together, Jones and Hart share a son, Flynn Earl Jones. Flynn, their only child, grew up to take after his father, much like Jones followed his own father's footsteps. He seemed to have inherited his father's voice talent and recorded the audiobook of a steamy romance novel, "Heartthrob" by Ahren Sanders.
Besides his voice work, Flynn also reportedly serves as his father's personal assistant and maintains a close relationship with him. Still, he prefers to stay out of the spotlight. Jones and Hart remained true to their vows and only parted during her untimely death in 2016, 34 years after their union.
CECILIA'S DEATH
On October 16, 2016, Hart died at age 68 after battling ovarian cancer. Four months before her death, she and Jones were still able to pose on the red carpet at the Tony Awards for the last time.
During her demise, the family reportedly asked for donations to be made to The Actors Fund or Hudson Valley Hospice.
Jones continues to be active in the entertainment industry and is still highly praised for his work. Neither time nor age has made him irrelevant in Hollywood and amongst television and movie watchers.
Please fill in your e-mail so we can share with you our top stories!