James Earl Jones & Cecilia Hart Were Together for 34 Years till Her Death & Raised a Handsome Son
James Earl Jones and his late wife Cecilia Hart defied odds to be together, and their union blossomed for 34 years before the actress passed away. Now, their handsome son is following proudly in James' footsteps.
If you're a fan of film in the '70s, then you must be familiar with James, the actor who is renowned as much for his acting as for his voice.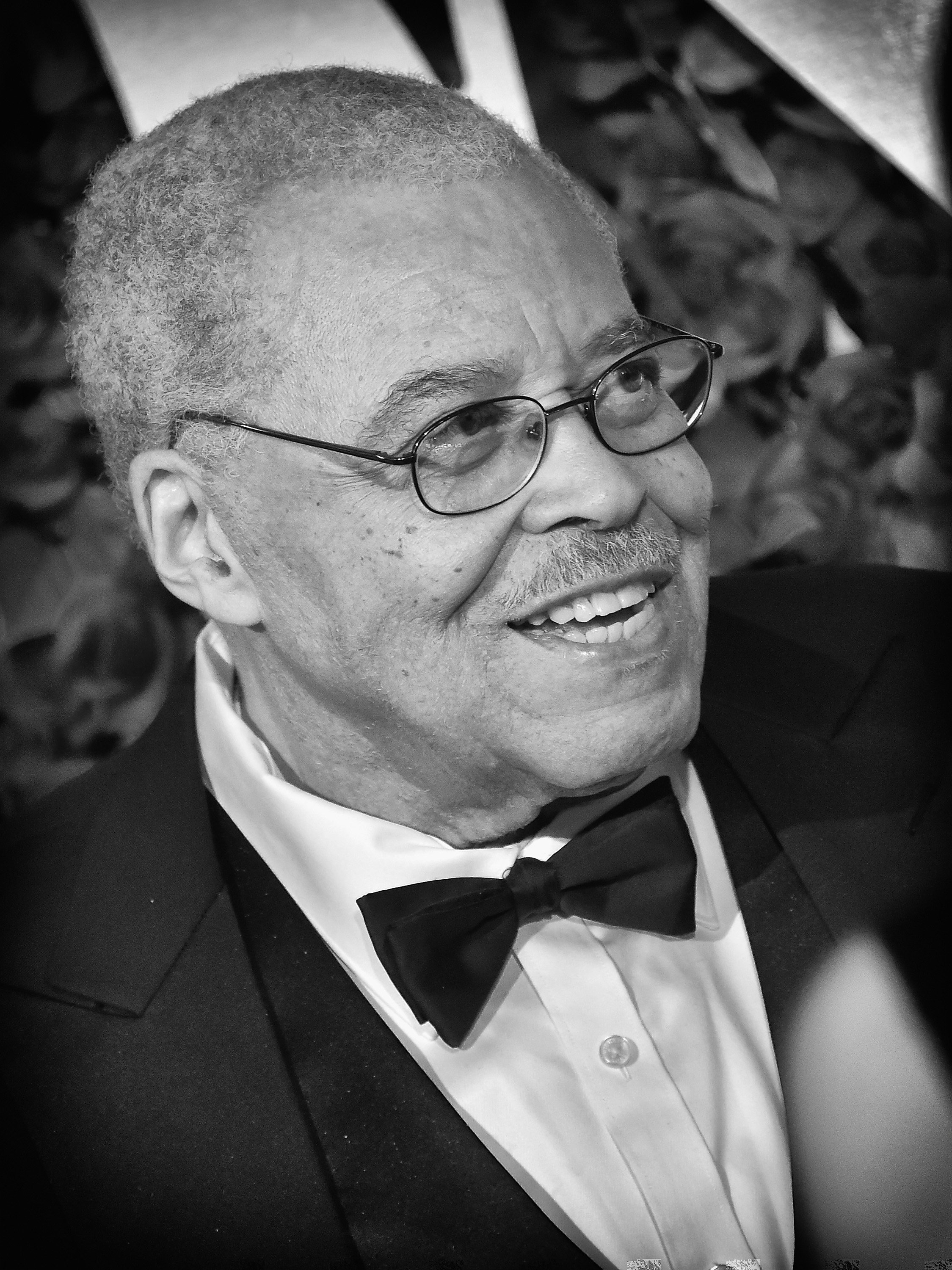 HUMBLE BEGINNINGS
You may know him as the star act in the 1967 play "The Great White Hope" or as the iconic voice of Darth Vader in the original trilogy of pop-culture phenomenon "Star Wars," but there is more to James than acting.
Born in Mississippi on January 17, 1931, James would try his hands at several endeavors – military, medicine, etc. – before deciding to pursue a screen career. Coincidentally, it was the same path his absent father, Robert Earl Jones, traveled way before him.
James remembers not having a relationship with his father. "I didn't know him and he didn't raise me, but in high school, I would see his picture in national magazines," he once recalled, according to ILOSM.
The charming @IAmCicelyTyson talks "crazy @jamesearljones " & working with the "big voiced" #Broadway legend. pic.twitter.com/eOfn0l8pVF

— The Gin Game on Bway (@gingamebroadway) October 26, 2015
FINDING LOVE
As fate would have it, James' decision to become an actor would lead him to the love of his life. Seven years after parting ways with his first wife, actress Julienne Marie, James met Cecilia on the set of Steven Bochco's TV series "Paris" that debuted in 1979.
Three years later, in 1982, James and Cecilia tied the knot after co-starring in a Broadway production of William Shakespeare's "Othello." It was the second marriage for the actress as well, who was previously married to an actor named Bruce Weitz.
At the time James and Cecilia got together, their relationship was at best, a novelty and at worst, a taboo in the society. James is black while Cecilia was white. Interracial relationships back in the day did not have the same level of acceptance they do today.
Thank you to @TheWing for your tribute last night. I'm truly touched. pic.twitter.com/dt124rx43X

— James Earl Jones (@jamesearljones) September 29, 2015
A RACIST FAMILY MEMBER
Although there are no confirmed reports of James' family being against the union, his grandmother, who James once described as "racist," may not have been too happy with her grandson's choice of a life partner.
"She was the most racist person, bigoted person I've ever known. She trained us that way. She would consider it defensive racism, but it's still racism, it's still the same poison."
Actor James Earl Jones: "I was raised by a very racist grandmother… she gave me my first need for independent thinking" http://t.co/LI45elPh

— BBC World Service (@bbcworldservice) January 4, 2012
CECILIA'S DEATH
Nevertheless, James and Cecilia made their marriage work. Their son, Flynn Jones, was conceived while both entertainers were working on "Othello" and together they formed a close-knit trio until Cecilia's sad demise.
Condolences on passing of #Broadway actor Cecilia Hart Jones. Obit from @people: https://t.co/lHk4mwmu7H pic.twitter.com/C9BVUvRS6r

— The Tony Awards (@TheTonyAwards) October 23, 2016
Cecilia died at age 68 on October 16, 2016, after battling ovarian cancer, according to People Magazine. Four months before her death, she and James reportedly posed on the red carpet at the Tony Awards.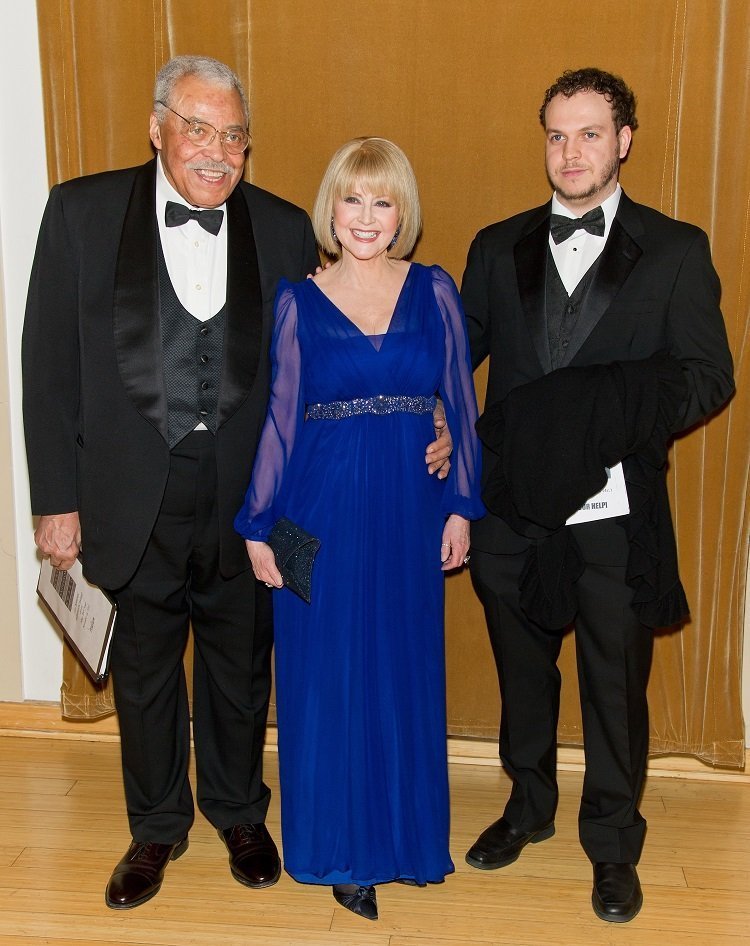 LIKE FATHER, LIKE SON
Flynn, their only child, grew up to take after his father; much like James followed his own father's footsteps. According to a Page Six article in February of 2019, Flynn seemed to have inherited his father's voice talent and had just recorded the audiobook of a steamy romance novel, "Heartthrob" by Ahren Sanders.
Besides his voice work, Flynn also reportedly serves as his father's personal assistant and maintains a close relationship with him.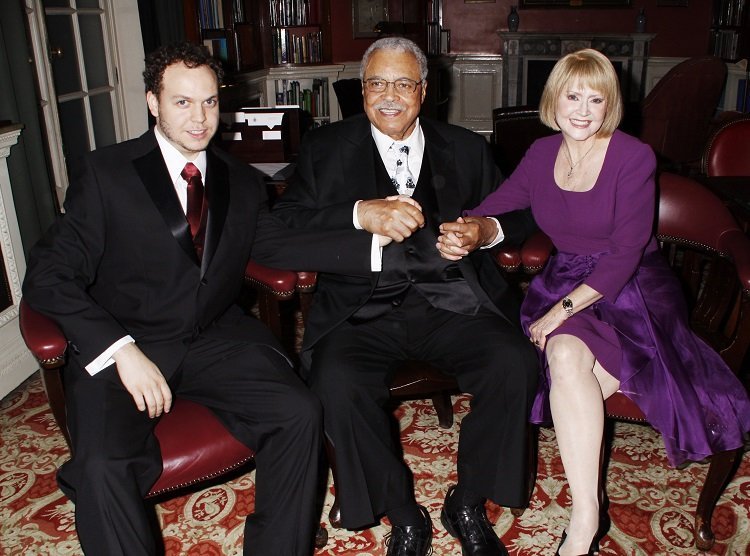 A CAREER WORTHY OF HONOR
For someone who stuttered severely as a child, James has come a long way and made an unforgettable mark in Hollywood.
Besides his role in "The Great White Hope" which earned him an Oscar nomination and a Tony and Golden Globes win, James' portfolio of great works also include "Fences," "Heat Wave," "Gabriel's Fire," and the voice of Mufasa in the 1994 Disney animation, "The Lion King." According to THR, James will be reprising his "Lion King" role in the 2019 remake of the hit film.
Everything sounds better when James Earl Jones says it. The king...has returned. 🦁👑 #thelionking pic.twitter.com/cmLFILnomI

— Freeform (@FreeformTV) April 10, 2019
Besides bagging two Tony Awards, two Primetime Emmys, one Grammy, and one Golden Globe, James is also the proud recipient of a Screen Actors Guild Lifetime Achievement Award and an honorary Academy award.