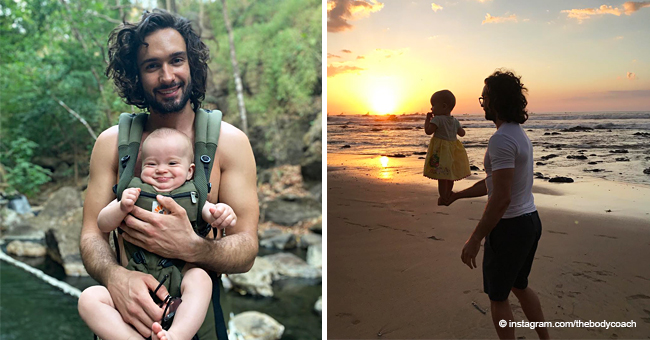 Popular Fitness Coach Sparks Debate after Posting a Pic of Toddler Daughter Balancing on His Arm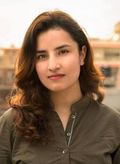 Fitness coach Joe Wicks has come under fire for being a "risky and irresponsible" parent after posting an image of himself balancing his baby daughter in his hand.
The picture portrays Joe holding his 10-months-old daughter Indie by the feet on a beach in Costa Rica. Anyone who follows the fitness coach knows how much he loves his daughter but the picture sparked concern in parents who think the stunt was too dangerous to perform for a mere picture.
While there is an ample number of criticisms, Joe's fan came to his defense saying he would never let anything happen to his precious daughter.
Reminiscing how his own dad used to balance him in his hands when he was a baby, Joe posted the picture of him balancing his own daughter on Instagram. The picture was clicked while he was on a holiday in Costa Rica with his model fiancee Rosie Jones and their daughter Indie.
Joe and Rosie welcomed their daughter in September 2018. The proud dad often shares snaps of his daughter on his social media account.
Poor Joe. We bet he had no idea that his post would get such a major backlash from parents.
In another story, a social media influencer was criticized for risking their lives for the sake of an Instagram worthy shot.
Travel bloggers Raquel and Miguel came under fire when they posted a picture of themselves hanging out of a movie train in Sri Lanka to capture a daring shot for their social media account.
In the photo, Miguel is seen kissing his girlfriend's forehead. It quickly sparked criticisms from Instagrammers, who say it gives out a dangerous message to other users and possibly prompt them into trying something similar for the perfect shot.
Like Raquel and Miguel, Spanish blogger Patricia was also criticized for posing on the tracks in front of a moving train in Maeklong Railway market in Thailand.
It is easy to get carried away when all you can think of is impressing your fans on Instagrams. However, as a social influencer, special care should be taken so as to avoid giving out the wrong message.
Please fill in your e-mail so we can share with you our top stories!