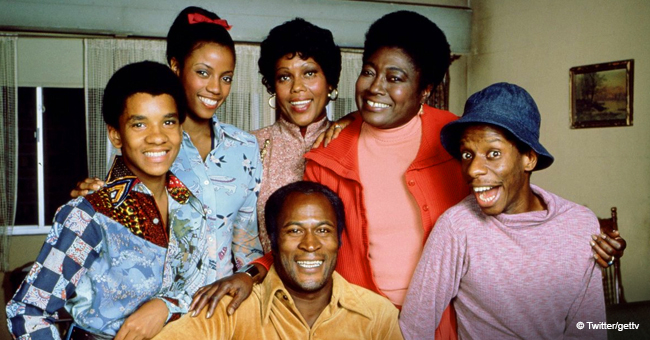 Did You Know That Florida Evans from 'Good Times' Had 2 Sisters Who Also Starred on the Show?
Esther Rolle is remembered by her role as Florida in the sitcoms "Maude" and its spin-off, "Good Times." The late actress easily became the center of attention in the series, but in real life, she had to share with 18 siblings, two of which were also in the entertainment industry.
Esther Rolle was on the lead of the first ever African American two-parent family sitcom, "Good Times," alongside actor John Amos, who gave life to Florida Evans' husband, James.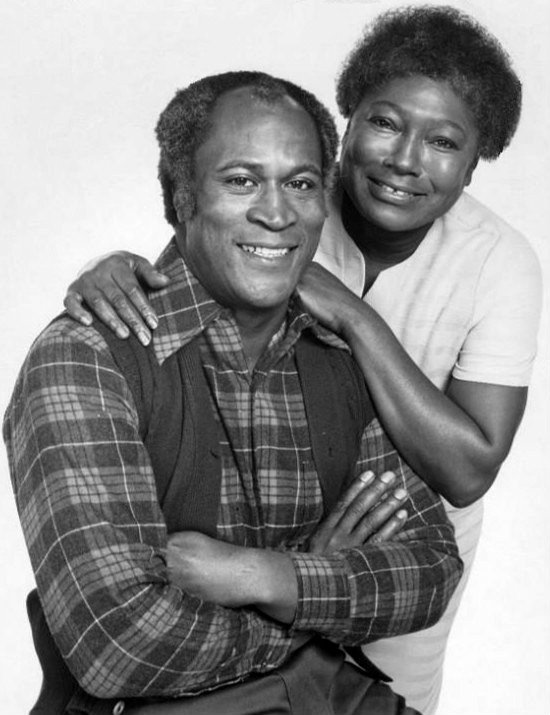 John Amos and Esther Rolle, 1974. | Source: Wikimedia Commons Images
As part of such a groundbreaking series, Rolle earned nationwide attention. She even received a Golden Globe Award nomination in the Best Actress in a TV series category for her portrayal of Evans.
But while Esther was the brightest star in her show, in her life things were a bit different.
Rolle was born in Florida in November 1920, and she was the tenth of eighteen children. So it's safe to assume the attention she got from her parents wasn't undivided.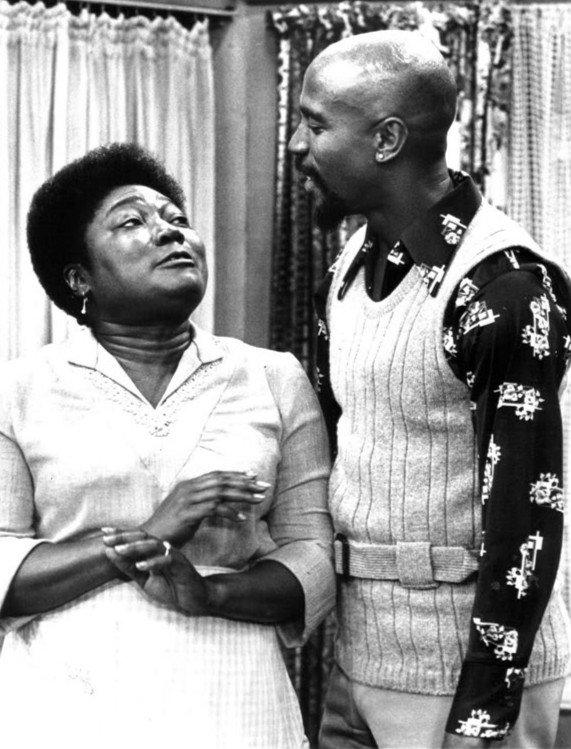 Louis Gossett, Jr. as Florida's brother, Wilbert. | Source: Wikimedia Common Images
Two of her older sisters, Estelle Evans and Rosanna Carter, were also actresses. And each one of them had their time to shine in different shows.
THREE DIFFERENT PATHS
Evans, the oldest of the siblings, worked in films like "The Quiet One," "To Kill a Mockingbird," and "The Learning Tree." She also had roles in TV series like "The Jeffersons" and "Naked City."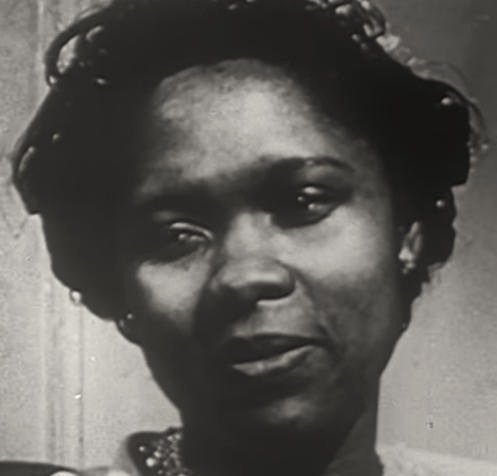 Estelle Evans in The Quiet One. | Source: Wikimedia Commons Images
Carter, on the other hand, preferred the stage. She started her acting career as part of the Negro Ensemble Company theatrical group, where she took roles in Broadway plays like "Innocent Black," "The American Clock," and "My Sister, My Sister."
She also appeared on several films and took guest star roles in series like "The Cosby Show," "Law & Order," "Tales from the Darkside," and "I'll Fly Away."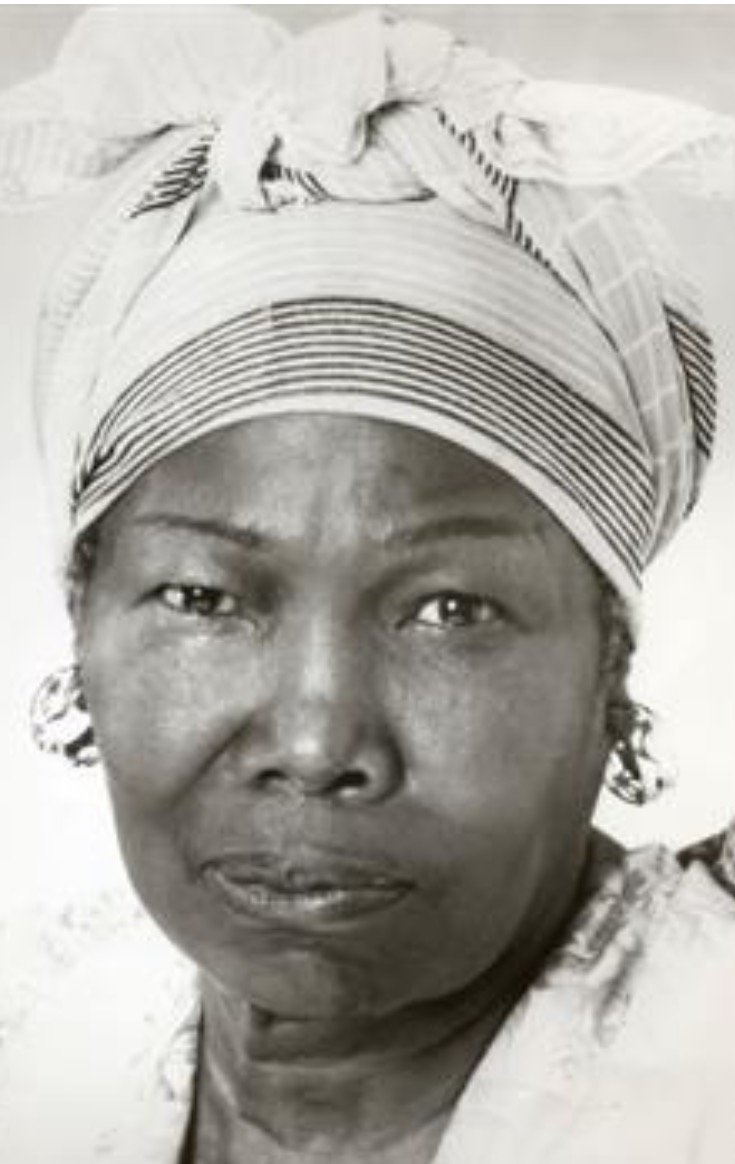 Portrait of Rosanna Carter | Source: Findagrave
Rolle's career was vast. Before "Good Times" and "Maude," she worked in "One Life to Live," and afterward, she was part of the cast of "Summer of My German Soldier," "Flamingo Road," "Singer & Sons" and "Rosewood," among many others.
Although the sisters were far in age and bookings, they managed to achieve something not every family of actors gets to do: they all were part of "Good Times."
In 1974, Carter had a stellar appearance as a character named Cora, and a year later, it was Evans' turn, who took the role of a woman named Alice.
Sadly, the sisters have passed away already. Rolle died in November 1998 from complications of diabetes at 78 years of age, Evans died in July 1985 when she was also 78, and Carter passed away in 2016 when she was 98 years old.
THE BAD IN THE GOOD TIMES
Even though "Good Times" was a top-rated show as it portrayed the first Black nuclear family on the small screen, neither Esther nor John Amos, two of the main characters, were happy with the series.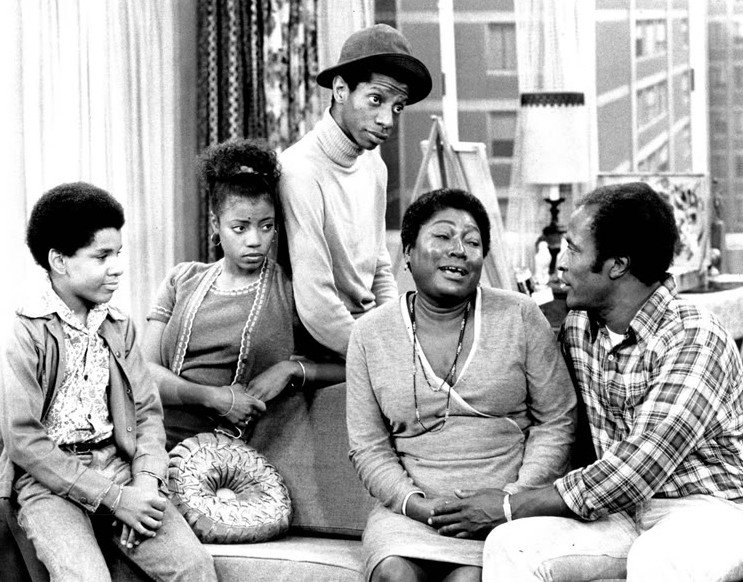 The Evans Family in "Good Times." | Source: Wikimedia Common Images
Rolle, a Yale University student, and Amos, a Colorado State University, had high expectations of the show.
They hoped to portray real situations and deal with serious topics that affected the African American family but using positive characters and a comedic route so that viewers could feel identified.
However, their expectations hit the ground when Jimmie Walker's character of J.J became the breakout character in the series for his hilarious antics and stereotypically buffoonish behavior.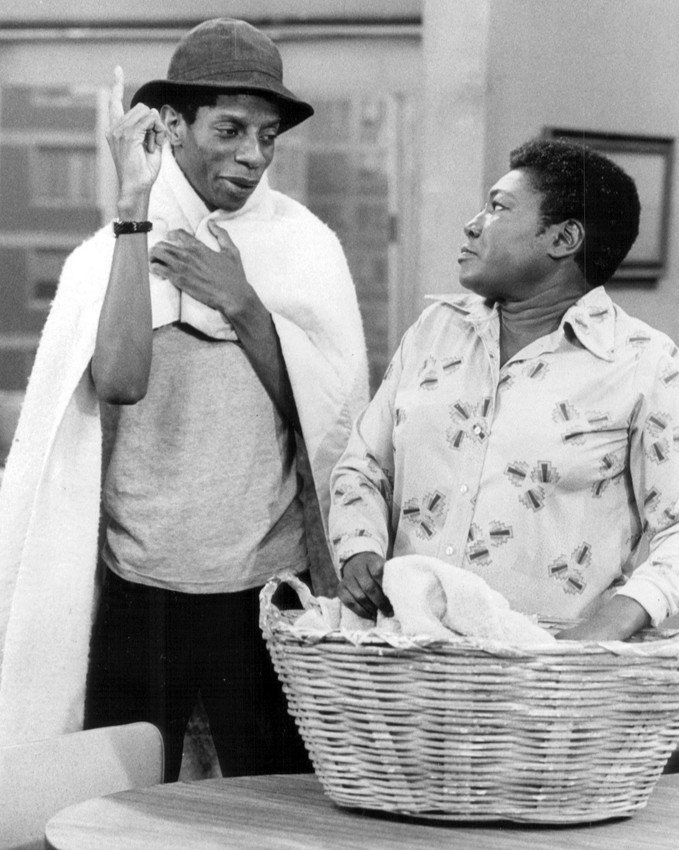 Jimmie Walker and Esther Rolle, 1974. | Source: Wikimedia Commons Images
STANDING FOR WHAT'S RIGHT
Rolle and Amos were vocals about their disgust for the direction the series had taken. In an interview with Ebony magazine in 1975, Esther said:
"He's 18, and he doesn't work. He can't read or write. He doesn't think. The show didn't start out to be that...Little by little—with the help of the artist, I suppose, because they couldn't do that to me—they have made J.J. more stupid and enlarged the role. Negative images have been slipped in on us through the character of the oldest child."
"The writers would prefer to put a chicken hat on J.J. and have him prance around saying "DY-NO-MITE," and that way they could waste a few minutes and not have to write meaningful dialogue."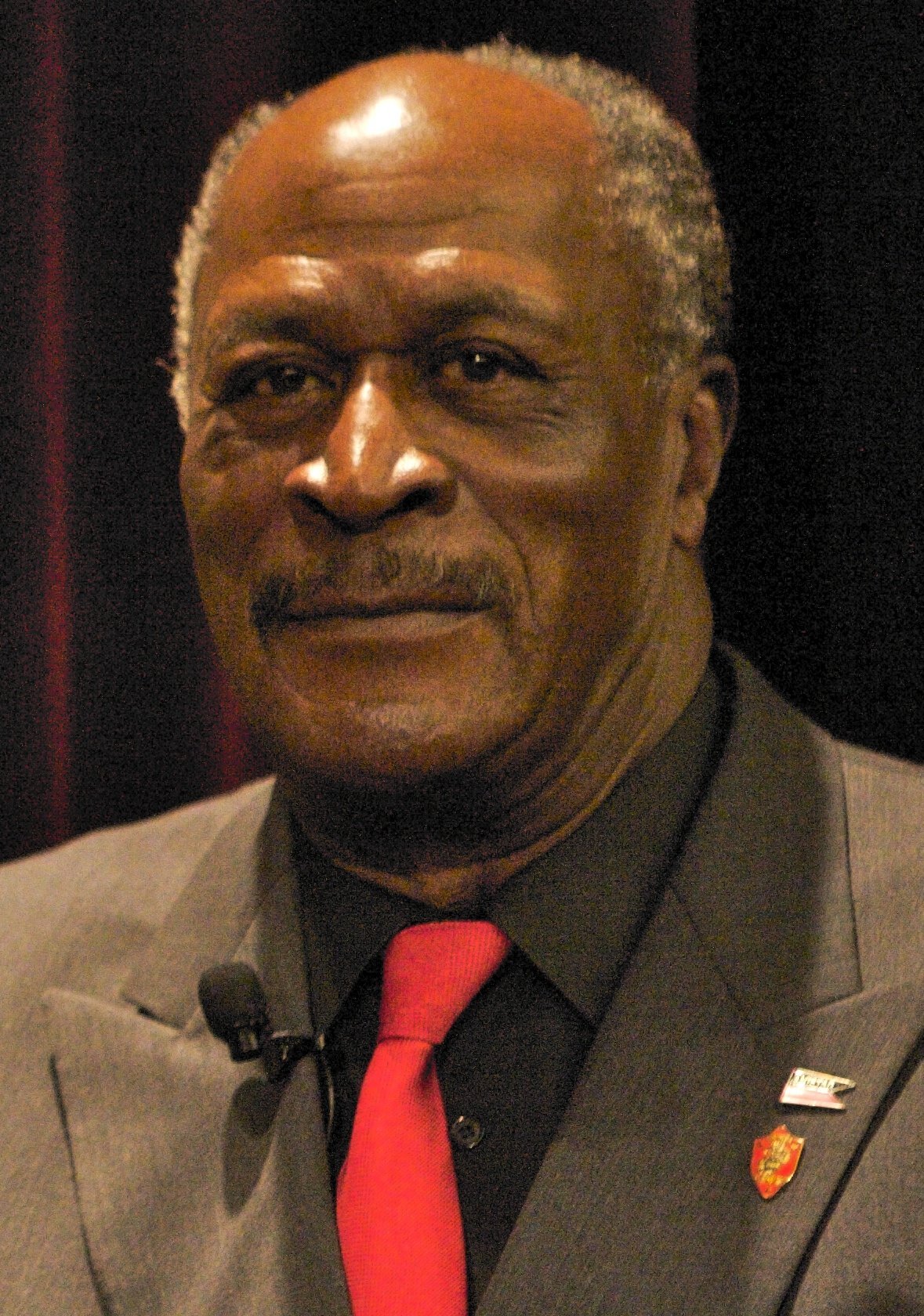 John Amos in March 2011 | Source: Wikimedia Commons
Since the artistic differences continued, Amos was fired from the show at the end of its third season.
Rolle decided to leave at the end of season four, but after the producers reached out to her and agreed to comply with her demands, she returned to the show on season six. One of her requests was to make J.J's character more responsible, as she believed the young man wasn't a good role model for black American youths.
Please fill in your e-mail so we can share with you our top stories!