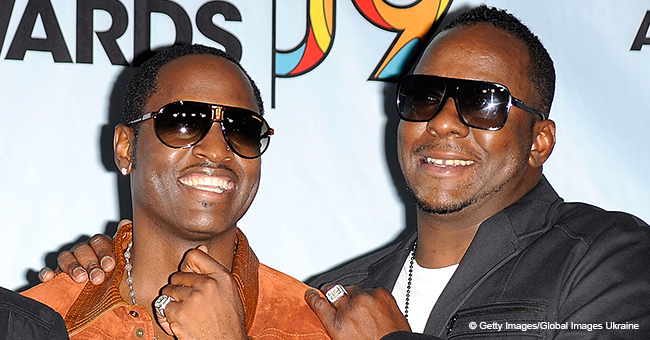 Remember 'New Edition's Johnny Gill? He Once Set the Record Straight about 'Feud' with Bobby Brown
When Johnny Gill joined the R&B group New Edition after Bobby Brown was kicked out of it, speculation ran rampant about the two men having an underlying feud. However, years later, Gill put those rumors to rest, revealing that he and Brown are "like brothers."
New Edition was, and for some still is, one of the hottest boy bands in the music industry.
The group was first formed by childhood friends Bobby Brown, Michael Bivins, and Ricky Bell. Eventually, Ralph Tresvant and Ronnie DeVoe joined the line-up. They had a successful first run with fame until 1985 when Brown was booted from the group.
Two years later, Bivins brought in a new member, Johnny Gill, to replace lead singer Ralph Tresvant, who was rumored at the time to be leaving to pursue a solo career.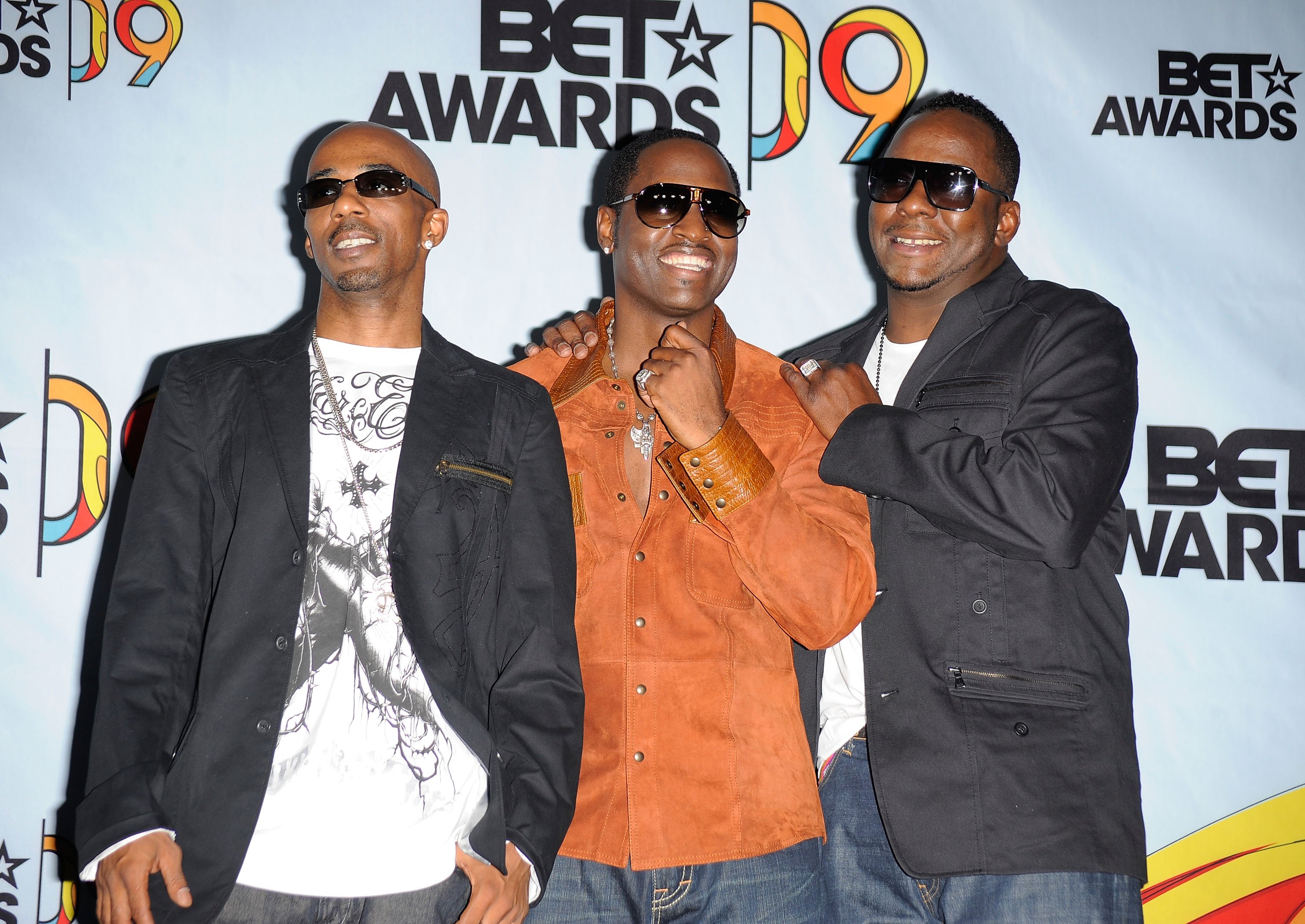 Ralph Tresvant, Johnny Gill and Bobby Brown at the 2009 BET Awards. | Source: GettyImages
However, since Tresvant decided to stay with the group and delay his solo career, fans and media got the facts twisted, and Gill was taken as a replacement for Bobby Brown.
Rumors about the two not getting along and having a feud followed the pair for years. Even after Brown reconciled with the group in the early 2000s'.
ADDRESSING THE RUMORS
In an interview with Oprah in 2016, Gill addressed the rumors saying that for years people kept trying to pin him and Brown against each other.
Gill admitted that with time, he has learned that people love to watch others being train wrecks. So, the fantasy about tension or an inner fight between him and Brown, was exciting to fans, for whatever reason.
"I get it. I understand that it sells," he said.
However, what people didn't know was that Bobby and Johnny had a very close relationship.
"That's my other little brother," Gill explained. Adding:
"Bobby would come to LA and stay with me. Bobby would actually come out on the road with me when I was touring. Bobby admitted to me when I first joined the group; he was like 'I was so jealous. But then you opened your mouth and started singing, all I could was like everybody else you gotta go damn.'"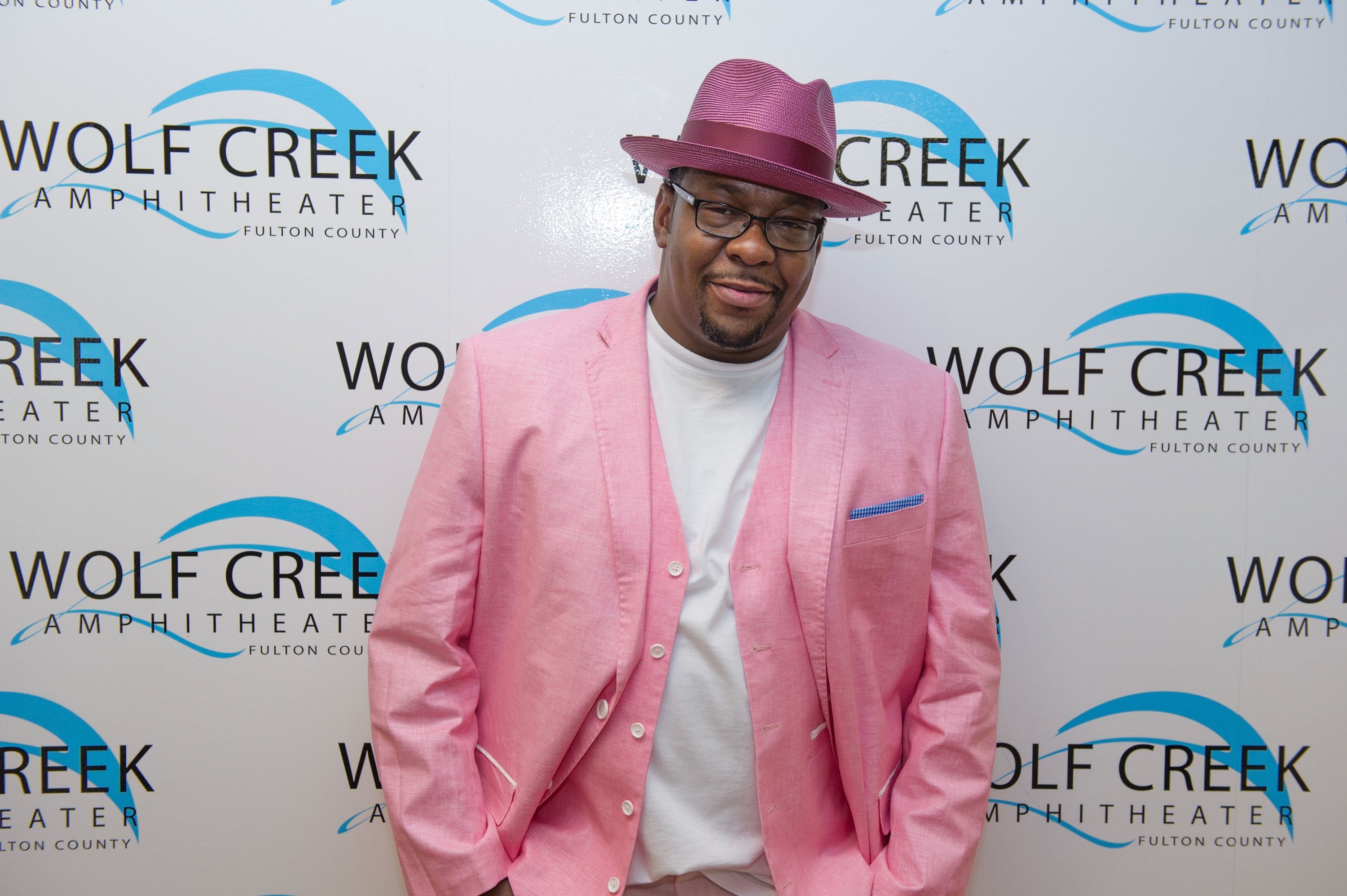 obby Brown attends the Affordable Old School Concert. 2015. | Source: GettyImages
ANOTHER ROUGH PATCH
All of the New Edition members, he said, are like real siblings, and that includes the arguments, the fussing and the disagreements.
"But when something happens, and one of us needs each other, everybody's there. You can't manufacture that. That's just because it's real," the singer added.
Although New Edition reunited in 2017 to receive a star on the Hollywood Walk of Fame and release a BET docu-series based on their lives, it seems like these days they're at odds again.
Just a few months ago, it was revealed that Bobby Brown, Ricky Bell, Michael Bivins, and Ronnie DeVoe were planning a tour under the name RBRM.
Fans that were hoping to see Johnny Gill and Ralph Tresvant as well were left disappointed.
When asked about the new name of the group, Ricky Bell explained that:
"It's not a new name for New Edition. We're still New Edition. Our names just happen to be Ronnie, Bobby, Ricky, and Mike. There would be no BBD, RBRM, no Bobby Brown without New Edition."
NOT THE FIRST OR THE LAST DISAGREEMENT
In response, Gill issued a lengthy statement revealing that the trademark drama surrounding the New Edition name, which Gill and Tresvant own, could be quickly resolved among the men with an agreement but they chose to fight each other with a lawyer.
"Ralph and I suggested that we put together an agreement amongst all of us, that no one person would ever use the name of the group individually, but that it would always be used by the group collectively, so as to avoid any ambiguity by having multiple variations of New Edition in use," Gill explained.
And added:
"For 35 years this group has always had issues, and somehow we've managed to move forward in a more than progressive manner. This is not our first irreconciliation, and it most certainly won't be our last moment tackling issues…"
Please fill in your e-mail so we can share with you our top stories!