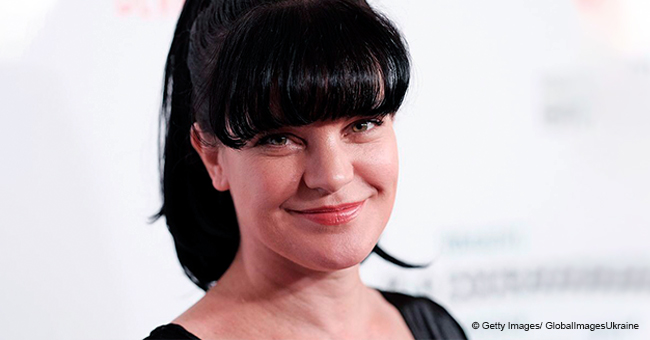 NCIS Pauley Perrette Gives an Update on Her Life, and Fans Are Excited
Since her final appearance on NCIS on May 2018, the actress famous for playing the role of Abby Sciuto in the series for 15 seasons has reduced her social media to a minimum to deal with personal issues.
But nearly a year after her shocking departure from the police procedural cast, 50-year-old Perrette has taken to Twitter to post a rare positive update on her life, and fans were quick to respond, delighted to know she is doing well.
For a while, Perrette had only sporadically posted to comment on current events, send cryptic messages to the public's concern and only seldom giving not too cheerful updates, but that changed on April 11, 2019.
On that date, the star shared that she was in a good place in her life at present time, and she accompanied the news with a couple of screen captures showing lyrics to the song "World" by Imagine Dragons.
"I've been waiting to smile/ been holding it for a while," the lyrics go, and it seems to mean that she is ready now to embrace what life gives her in good spirits.
"My life is good right now. Thanks @Imaginedragons and @Dan Reynolds for being my soundtrack. :)"
-Pauley Perrette, Twitter, April 11, 2019.
"I have been missing your funny and happy tweets and even the tender ones that make us think! So glad you dropped us a line and things are going well for you right now!" Twitter user Dione Umbach replied to the actress.
"I hope you are doing well. I miss your posts and hearing about how you are doing so this makes me happy. Take care of you," tweeted a fan.
"I'm very pleased for you. Happy & content is good!" user Marcia Austin wrote. "Glad you're doing well. Miss seeing you on my TV every week. Understand you have to do what is best for you!" added Michelle N. Smith.
Part of Perrette's recent positivity must have something to do with the fact that she will be returning to TV soon, testing new grounds by appearing in a sitcom created by CBS called "Broke."
For the yet-to-be-released pilot, Perrette teamed up with "Jane the Virgin" actor Jaime Camil. The two stars are going to be playing siblings, and Perrette's role is miles away from her iconic NCIS character.
Some of Perrette's fans were aware of the news and mentioned it to the actress to wish her good luck and celebrate that they will be seeing her on their TVs once again.
"Looking forward to seeing you on your new show 'Broke,'" Tim Cook shared. "Hope filming for your new show is going good," wished Beth Schneider. "See you soon on my TV!" Dione Umbach exclaimed.
Please fill in your e-mail so we can share with you our top stories!