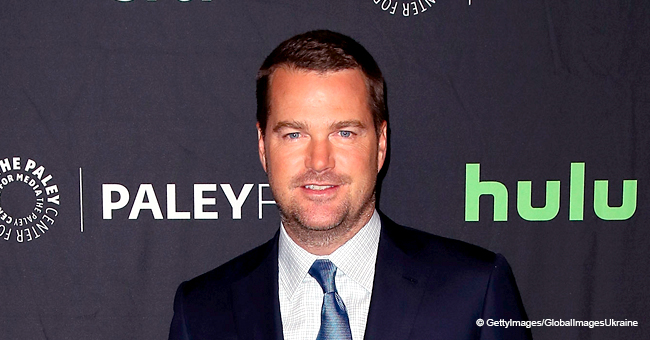 Simple Secret behind Chris O'Donnell's Happy 22-Year Marriage with Wife Caroline
Many people know actor Chris O'Donnell as Special Agent G. Allen on "NCIS: Los Angeles." However, when the star isn't acting, he's focused on his long-term relationship.
The actor has been happily married to the same woman for 22-years and he shared his secret for the successful marriage.
Chris O'Donnell and his wife Caroline Fentress are parents to five children. O'Donnell speaks lovingly about his wife and credits her for raising their children.
While attending the PaleyFest Fall TV Preview at the Paley Center for Media in 2015 he said:
"Caroline is a great mom. She has great common sense. She is thoughtful, reserved and she takes a breath before she speaks."
One of the reasons for their successful marriage was "Marry the right person," according to O'Donnell. He added, "I was very lucky. We work at it all the time and have good communication."
The actor further shared one crucial secret for a lasting marriage saying:
"Somebody told us before we got married, 'Don't go to bed angry with each other,' it's a little thing but it means a lot. If something is bothering you talk it out."
The couple's children are firstborn Lily born in 1999, Christopher (2000), Charles (2003), Finley (2006), and Maeve (2007). For his part, O'Donnell started building a career when he was just a teenager.
He modeled and appeared in commercials before landing his first feature film in 1990, "Men Don't Leave." He later starred in movies with two Oscar winners, Al Pacino in "Scent of a Woman" and Jessica Lange in "Blue Sky."
O'Donnell also featured on "The Chamber," "In Love and War," and two "Batman" movies. The actor later took a break in his career to focus on his personal life, marrying his longtime sweetheart and becoming a father.
In the 2000s he relaunched his career by focusing on the small screen appearing on "The Practice" and "Grey's Anatomy." He took a starring role on the spin-off series "NCIS: Los Angeles" in 2009.
Please fill in your e-mail so we can share with you our top stories!