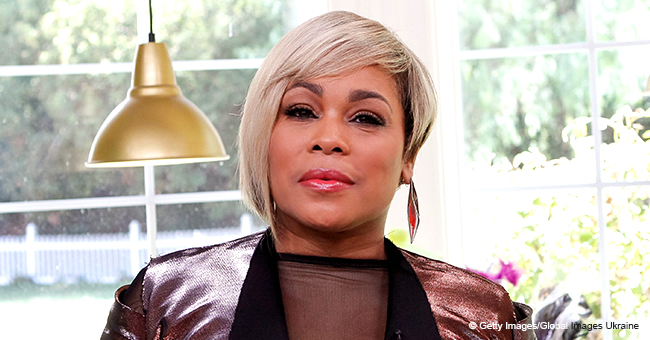 'TLC's T-Boz Once Exposed Her Dad & His Girlfriends for Ugly Things They Reportedly Did to Her
Tione T-Boz Watkins, from the successful '90s group TLC, doesn't have a good relationship with her father. The singer opened up about the situation in a book released in 2016, revealing that her father never had her back when it came to his girlfriends.
The singer released a memoir book, "A Sick Life: TLC 'n Me: Stories from on and Off the Stage," in 2016, and on it, she talked about her life before and after TLC.
She recalled her childhood, her sickle cell disease diagnoses and her estranged relationship with her father.
On a visit to the "The Breakfast Club," Atkins expanded on the situation, explaining that after all these years, she forgave her father for her peace, but they don't have a stable relationship.
The man, James Watkins, left T-Boz and her mother when she was 3-year-old. He was a compulsive liar, she said. And since James was part of a band, he traveled around the country a lot, "spreading love his love, if you know what I mean," T-Boz added.
When Tione was 5, her father called on Christmas and told her to wait by the window because he would bring some gifts. She sat by the window all night long, but he never showed up.
Later, Tione found out her father was marrying another woman that same day.
Watkins explained that her father never had her back when it came to his girlfriends. He would let the women abuse her physically and psychologically.
His first wife would knock Tione's food on the floor and would slap her hand away if Tione wanted to grab her dad's hand.
She also braided her hair too tight, which was painful. And one night, while Tione was visiting them in Florida, the woman tried to force her into a scolding hot bath, that would have burnt her skin.
When she met the second wife, Tione extended one hand in greeting, and the woman crossed her arms, "as if I was diseased."
The woman, Tione said, tried to entice two of her boyfriends, and later her husband (now ex-husband Mack 10) by showing them her panties. She also wanted to invite herself into Mack's tour bus by telling she "gave good head."
To this day, Tione's father is still married to that woman.
When asked if she was afraid the book would damage what little relationship Tione has left with her dad, she made clear she doesn't care what he thinks.
She told the factual truth in her book and, if he doesn't want to admit his mistakes, that's on him.
"As an adult, I just came to the realization of I'm just hurting myself being angry. That's not gonna change anything 'cause he's still gonna be who he is. So that's on God to fix him, or whether he repents or apologizes…whatever. The bible says 'I'm supposed to honor thy father,' so I'll love him from afar."
In contrast, Tione mentioned in her book that her mom was the best example of a parent. She took care of her when she was sick and made sure to always provide for both of them by working three jobs at the same time.
Atkins is now a mother of two, and she makes sure to raise her kids with the same aplomb her mom raised her.
Please fill in your e-mail so we can share with you our top stories!