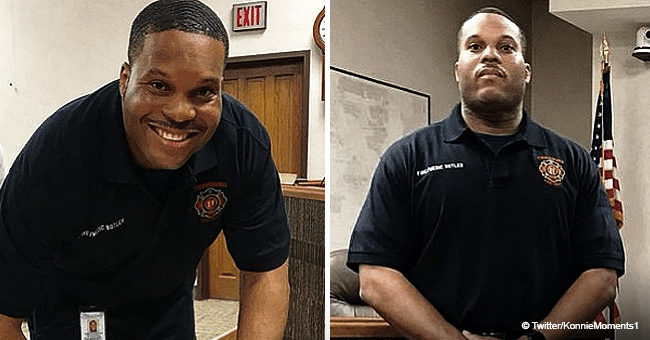 11-Year-Old Terrified Girl Calls 911 after Man Kills Her Mother before Taking His Own Life
A firefighter shot his fiancée dead and proceeded to take his own life. The 11-year-old terrified daughter of the dead fiancée called 911 when she saw what was happening, and their arrival led the assailant also to do something stupid.
Tragedy struck in Akron, Ohio when a man shot his fiancée dead before killing himself in front of authorities. The man identified as Demetrius T'Juan Butler was a firefighter and paramedic attached to the Twinsburg Fire Department. The Police got alert of the murder when the victim's 11-year-old daughter placed a call through to 911; she was terrified after hearing arguments and gunshots.
When the dispatcher picked her call, the frightened child reported that she found her mother lifeless in the basement. The police immediately swung into action and rushed to the crime scene. On getting there, they discovered that Butler was not there as he ran away from the scene in fright.
The police, however, traced him to a residential area located around Virginia Avenue. When he saw the police coming towards him, the murder suspect placed his gun on his chest and shot himself. He was immediately rushed to the Summa Akron City Hospital but later confirmed dead.
Butler's fiancée, aged 35, had two children, the 11-year-old girl, and her 7-year-old brother. In the aftermath of the incident, they were taken to Summit County Children's Services before their father arrived later and took custody of them.
No one knows for sure what transpired between Demetrius and the woman. He was not known to be violent and was always of excellent service to the fire department.
The late firefighter began working in the Twinsburg Fire Department in 2012, first as a part-time officer before becoming a full-time officer in 2018. The department identified him as a valuable officer, totally dedicated to duty and full of experience. He is also said to have made a positive impact in the communities where he served.
The Twinsburg Police Department is currently investigating the murder and suicide, but have not yet released the identity of the late woman. There will be an autopsy on the firefighter and his victim.
Respondents have said there was no sign of any issues between the 35-year-old woman and Demetrius as they seemed happy together. The Mayor of Twinsburg, Ted Yates and Chief of the Twinsburg Fire Department, released a statement expressing their grief at the sad event.
Please fill in your e-mail so we can share with you our top stories!