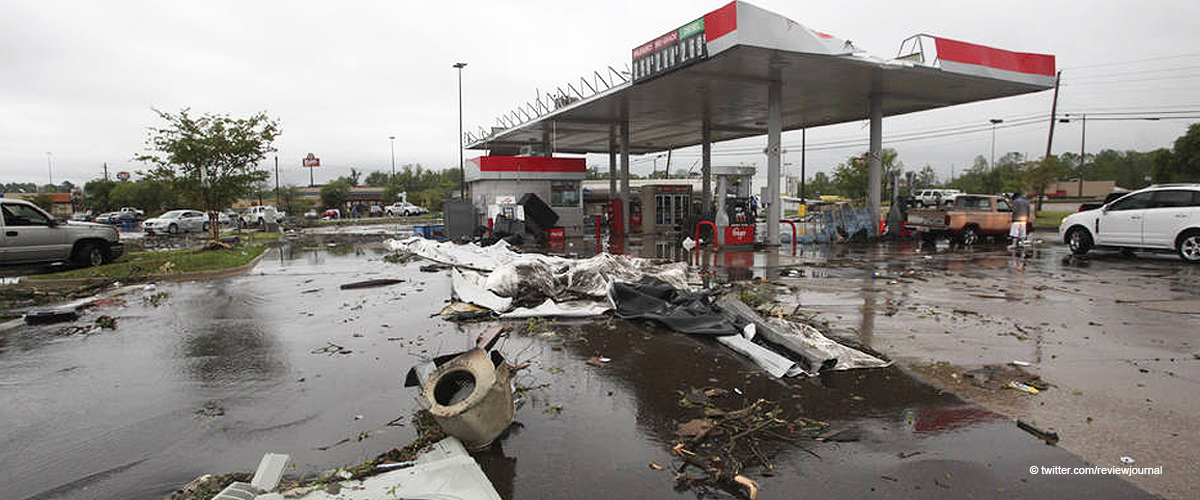 8 People Dead Including 3 Kids after Tornado Rips through the South
Severe weather ripped through the southern regions of the U.S. over the weekend causing havoc and leaving eight people - including three children- dead.
At least eight people — including three children — were reported dead by Sunday after powerful storms unleashed tornadoes and flooding across much of the southern U.S. The severe weather left dozens of others injured.
The storms which tore through Texas, Tennessee, Georgia, and Mississippi combined left a rising death toll and roughly 60,000 people without power by Sunday evening.
The tornado was rated an EF-3 with winds of about 140 mph by the National Weather Service. According to officials it destroyed 55 homes, a church, four businesses, a duplex and part of the local housing authority building.
The Robertson County Sheriff's Office reported that Franklin, Texas, roughly 125 miles south of Dallas, was almost entirely flattened by a tornado and another report stated that in Pollok, Texas, 100 miles northeast of Franklin, two children, aged 3 and 8, were killed by a falling tree that landed on the vehicle they were in.
The tree "flattened the car like a pancake," said Capt. Alton Lenderman of the Angelina County Sheriff's Office.
Mississippi suffered heavy rains and flooding while the Vicksburg area, about a 45-minute drive from Jackson, a possible tornado touched down. No injuries were reported, but officials reported damage to several businesses and vehicles.
Officials revealed that one person died during a Native American cultural event in Alto, Texas, and another was killed in Houston County's Weches. A 95-year-old man died when a tree fell on his trailer in Mississippi and a 13-year-old in Louisiana drowned in a drainage canal.
One person also died in a car submerged in floodwaters in Calhoun, Louisiana and a county employee died, near the Birmingham suburb of Hueytown, Alabama, after being struck by a vehicle while he was helping clear away trees on Sunday.
Please fill in your e-mail so we can share with you our top stories!