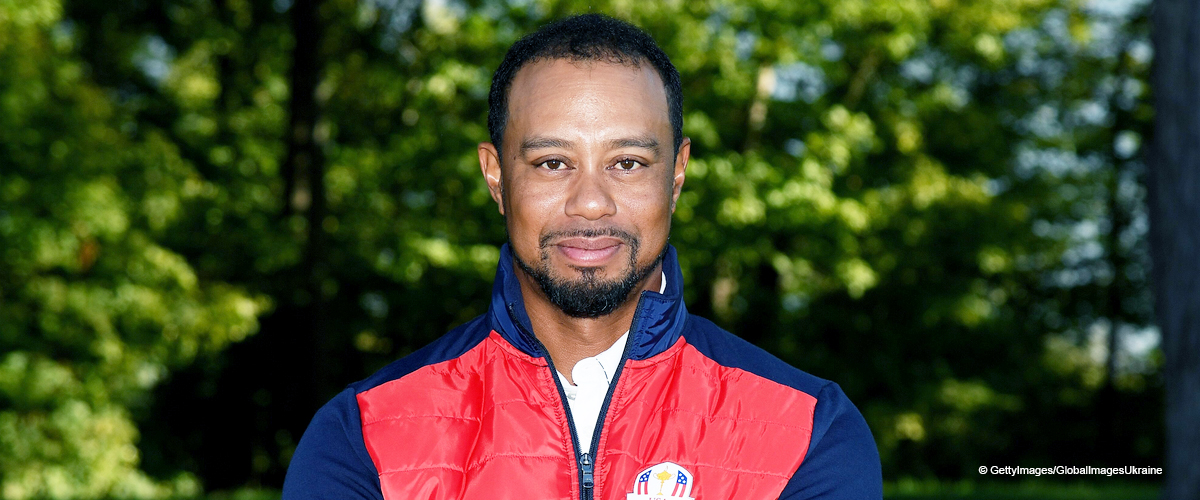 Tiger Woods and Son Recreate the Iconic Hug between Him and Dad after His First Masters' Win
On Sunday, professional golfer Tiger Woods won his fifth Masters! To celebrate the massive achievement after making his comeback, the athlete recreated a special image.
Woods was photographed hugging his son the same way he'd hugged his father many years ago after winning his first Masters.
In 1997, Tiger Woods, 43, had hugged his father, Earl Woods, in celebration after he won his very first Masters at Augusta. This weekend, he recreated the moment when he hugged his son, Charlie, nearly at the exact same spot he'd hugged his father.
After winning the golf tournament for the fifth time, Tiger shook the other players' hands and hugged his caddie. He celebrated with the crowd before he and his son ran toward each and the athlete picked Charlie up and they embraced in celebration.
"I wouldn't be here today if it weren't for my dad."
While speaking to the press the pro golfer said: "It's come full circle," adding "It's a special feeling." In 2005, Tiger won the Masters while his father was at a nearby hotel room, too sick to attend the tournament.
Earl passed away in May 2006 at 74. The athlete shared with reporters that he was dedicating his win to his father saying: "I wouldn't be here today if it weren't for my dad. I just hope this win gives him a little more hope, a little more fire to fight with."
Tiger shot a 2-under par 70 to win his first green jacket since 2005. This win also happens to be his first major since the 2008 US Open.
The pro golfer has won his 15th major title and his 81st victory on the PGA Tour. Tiger is one title away from reaching the record held by Sam Snead.
His win was also the first time that he's won one of golf's four major championships when not entering the final round with at least a share of the lead.
This win is a major achievement for Tiger who had to undergo career-saving spine fusion surgery in 2017. His comeback, last year, saw him win for the first time in five years.
The former world No.1 golfer is now just three majors behind the all-time record holder, Jack Nicklaus, who has six Masters.
Please fill in your e-mail so we can share with you our top stories!