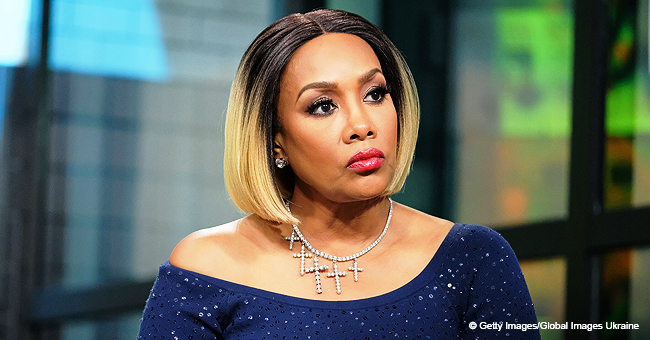 Vivica A. Fox's Talk Show 'Face The Truth' Gets Cancelled after Only One Season
Vivica A. Fox's days as a talk show host have come to an end, at least for now. Her show, "Face The Truth," was canceled after only one season on CBS, but Fox remains optimistic about her career.
According to Deadline, CBS has decided to cancel the syndicated talk show "Face The Truth" after only one season on the air.
The show, hosted by Fox, featured a panel that included life coach and actress Rosie Mercado, attorney Areva Martin, psychologist Dr. Judy Ho and Judge Mary Chrzanowski.
Created by Jay McGraw from Stage 29 Productions, the show featured real people presenting various problems to the hosts in search of solutions. The "Truth panel" then offered their opinion on issues ranging from dating and relationships to bad habits to parenting.
The audience, both in-studio and at home, could also weigh-in on the issue at hand, voting to see who was at fault.
THE MAIN GOAL OF THE SHOW
Talking to the Philadelphia Tribune about the show last year, Vivica said that the primary goal of her team was to help people live their best lives. And added:
"We want people to face the truth, and what I love is that they're from all different walks of life. We have a lot of parent-child conflicts, relationships ... I've been having fun ones where people that think they are handy-dandy and don't know what they're doing. There's a lot of women who are out there getting scammed, and then there's also — believe it or not — a lot of drug use."
Through the show, Fox and company offered people solutions like rehab, counseling, therapy, and more.
"Sometimes people just need to reconnect with each other. Sometimes is just good to have a third person there to talk about things," she added.
Dr. Phil McGraw was one of the executive producers of the show and the one to call Vivica to take on the host role. "He called me and said, 'Hey Viv, this is exactly what CBS wants. I want you to be the host of it. Let's do it!'" Fox recalled.
A NEW SIDE TO FOX
On the show, Vivica was able to show fans her real personality, ranging from funny to thoughtful to sensitive, depending on the situation.
Last month, she revealed in one of the segments that, for most of her life, she had focused her relationships on sex instead of getting to know her partners.
As a result, she's still single at 54.
"I want a man that when I see him, he gives me butterflies, that every time his number pops up on my phone that I get excited to see him. Before I used to put sex before getting to know a person and trust me, I'm single," she said.
"THERE'S A REASON FOR SOME SEASONS"
Although Fox worked hard on the talk show, she's still fully booked and with lots on projects on her to-do list, which may be why she made sure to let her fans know, in a non-so-cryptic Instagram post, that everything happens for a reason.
She wrote:
"GM Dawlings! #WedWisdom is about making GOOD CHOICES! There's a reason for some seasons and do ya best to keep growing, learn from your choices! Keep smiling and shining and let NO ONE steal ya joy!"
Fox will be making an appearance at the "Courageous Women Speak" event on April 20.
Please fill in your e-mail so we can share with you our top stories!