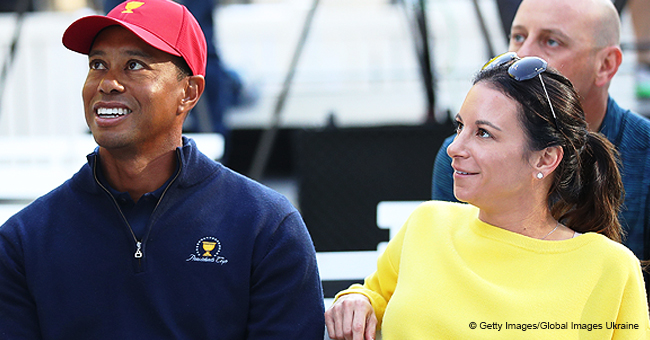 Tiger Woods' Mysterious Girlfriend Erica Grabs Attention as They Embrace after His Epic Masters Win
Internationally acclaimed golf star, Tiger Woods, just won his fifth Masters, and among the people waiting in the sidelines to hug him, was his girlfriend, Erica Herman. The woman is still a mystery to many, but fans are crediting her for bringing Woods back to the rendemption path.
Tiger Woods won his fifth Master in Augusta, Georgia last Sunday, after shooting a 2-under 70 for a one-stroke victory.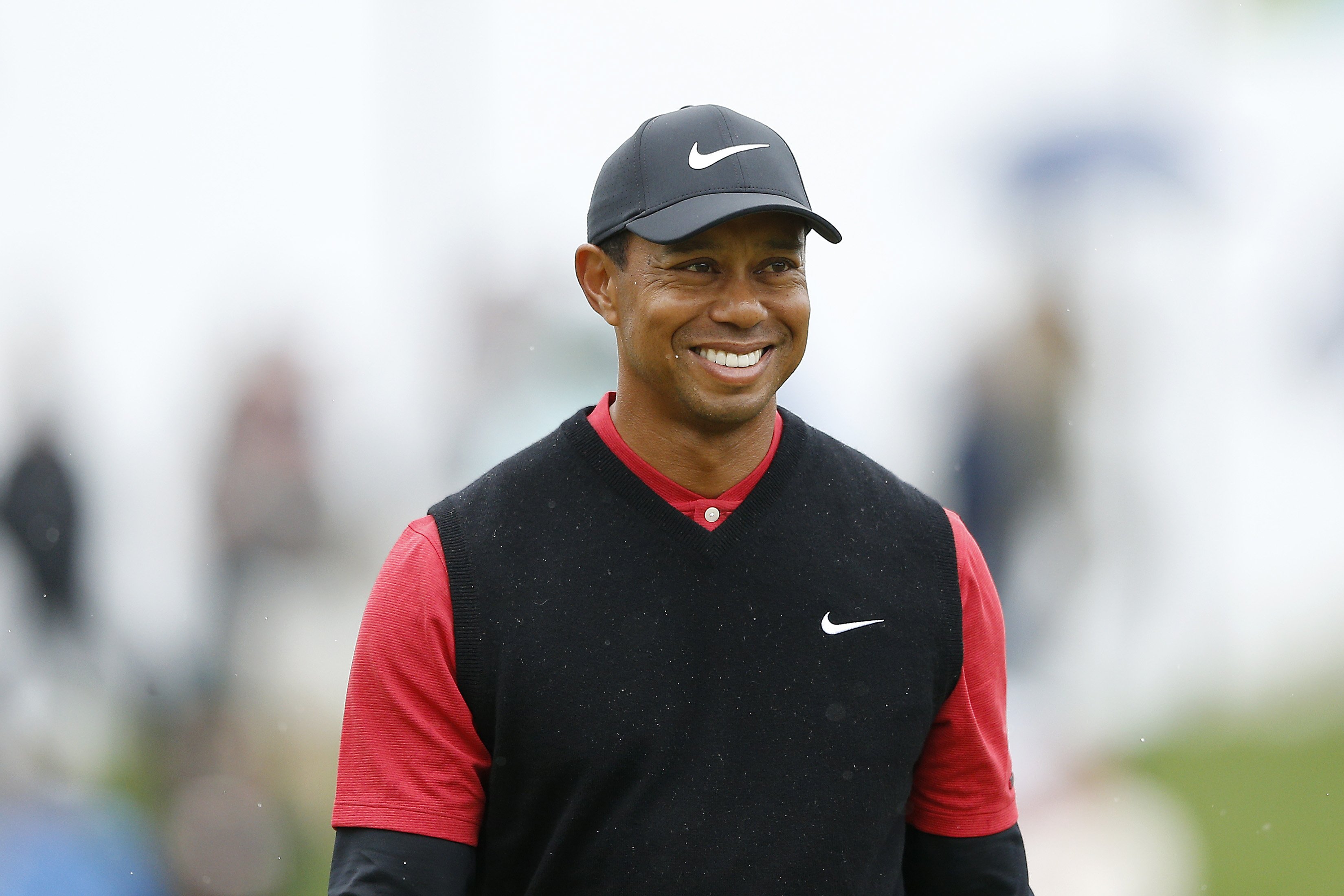 Tiger Woods at The PLAYERS Championship. March 17, 2019. | Photo: GettyImages
The victory marks Woods' 15th win in a major tournament, his first Masters' win since 2005, and what many critics are dubbing as the "greatest sporting comeback of them all."
After going through a career-saving back surgery in 2017, when doctors had to fuse two discs in Woods' spine, and a series of embarrassing situations in his personal life, including cheating scandals, and arrests, it seems like Tiger's life is back on track once again.
And while he has done a lot of work to fix his past mistakes and earn the title of the greatest golfer, the support from his loved ones has been essential.
AN EMOTIONAL SCENE
When woods took the last winning hit on Sunday, he couldn't stop grinning and punching his fist in the air as he made his way to his family.
There, fans were able to witness a lovely scene: Tiger embraced his son, Charlie, in the same spot where he embraced his father, Earl Woods, after his first ever Masters win in 1997.
Then, he hugged his daughter Sam, his mother Kutilda, and finally, his girlfriend, Erica Herman.
The woman, sporting Woods' characteristic red, buried her face on his neck while mumbling something that wasn't caught on camera.
The scene had a high resemblance to Wood's win at the 2018 Tour Championship when he found his way to the side of the 18th green and openly kissed Herman. He also whispered an "I Love You" to the woman who quickly returned his gesture.
Herman, who couldn't hide her excitement, guided Woods' kids as all of them walked through the crowd to the golf house, minutes before Tiger received the prestigious green jacket.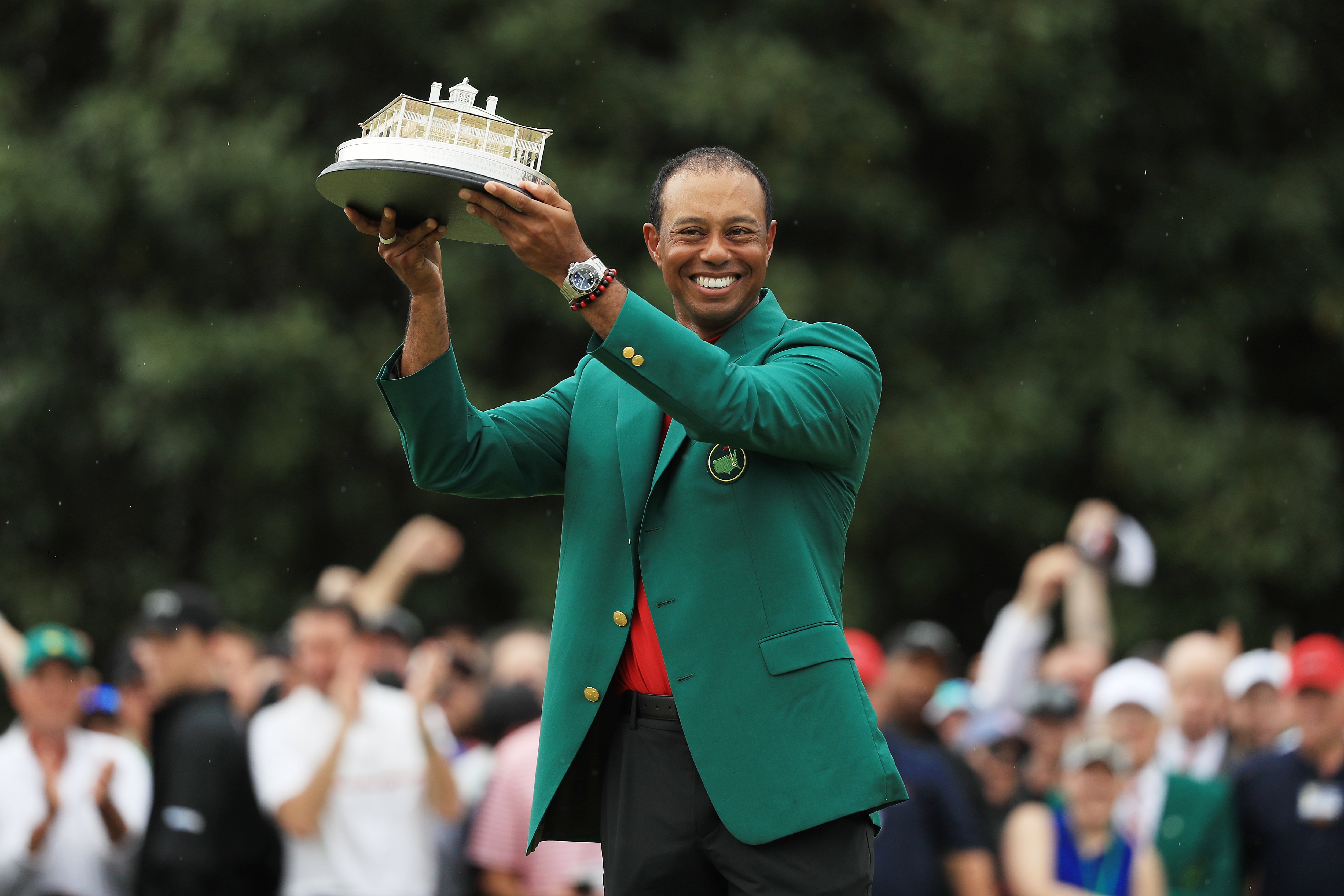 Tiger Woods after winning the Masters at Augusta National Golf Club on April 14, 2019. | Photo: GettyImages
Talking about the victory to CNN, Woods admitted:
"It's hard to comprehend right now. I mean, honestly, it's only been a few hours out of winning the tournament. I'm still trying to enjoy it and figure out that I actually won it. I know I have the green jacket on but it's just, it's still, I think it's going to take a little bit of time to sink in."
A LOVE STORY
Although there's not much information available about Herman, it is known that she's been dating Woods for two years and that she used to work as a manager at his pop-up restaurant, The Woods Jupiter, in Florida.
According to some reports, Erica's friends revealed that the woman had been ogling Woods for almost a decade until they finally met at his restaurant.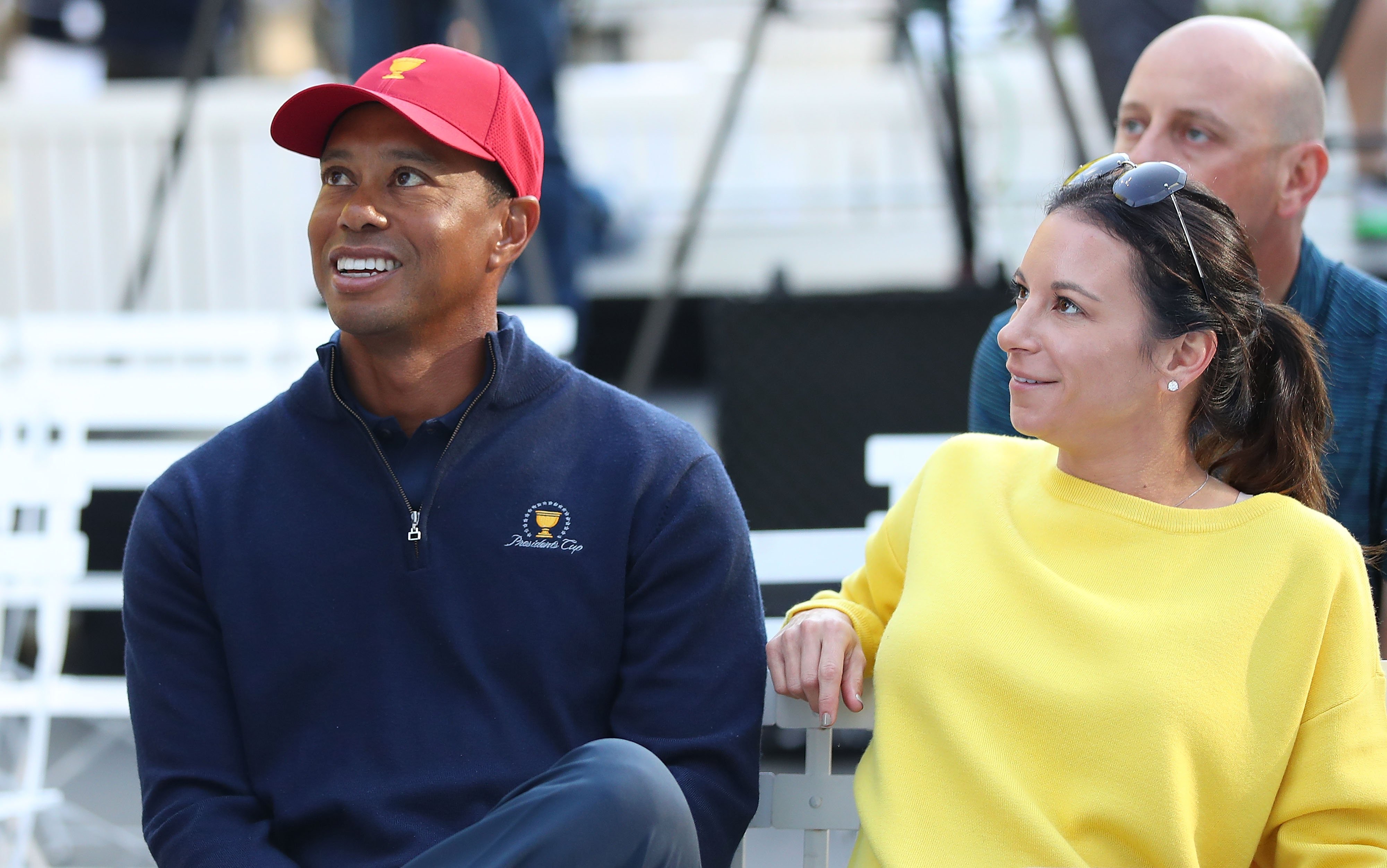 Tiger Woods and his girlfriend Erica Herman during the Presidents Cup. December 5, 2018 in Melbourne, Australia. | Photo: GettyImages
"Erica's been chasing Tiger around like a puppy for close to 10 years. I'm not sure if his wife knew, but I'm not sure how she couldn't know," a friend of Herman reportedly told the Sun last September. "I can't believe Tiger is out in public with her now."
Erica was first seen with his kids at the US Open in September 2017, but at the time, their relationship was still unknown to the public.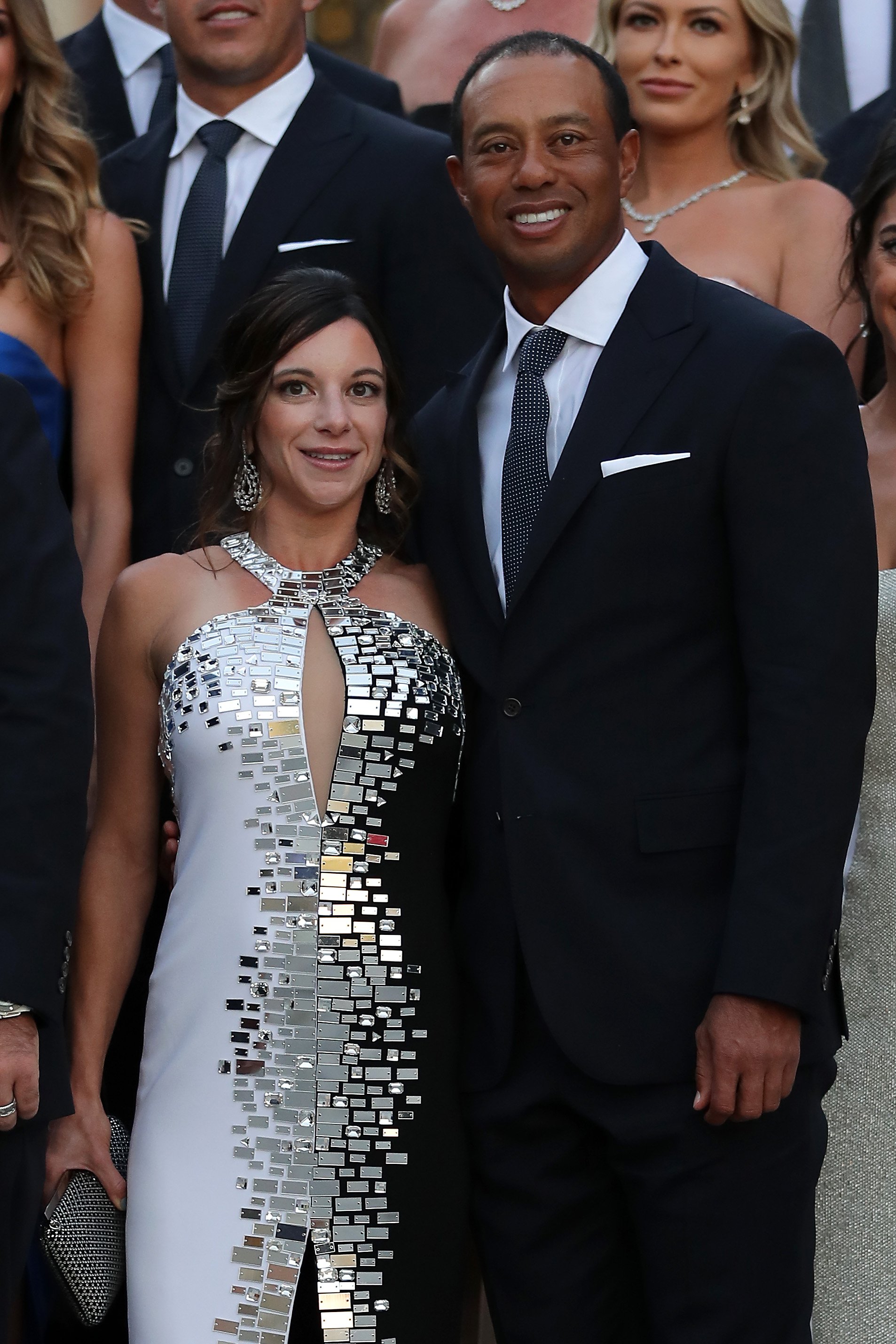 Tiger Woods and Erica Herman before the Ryder Cup gala dinner at the Palace of Versailles. September, 2018. | Photo: GettyImages
A month later, Erica cemented her status as Woods' girl at the Presidents' Cup, where she donned a badge normally reserved for the players' spouses.
She was also by Tiger's side in court in Palm Beach Gardens, Florida, where he pleaded guilty to reckless driving after being found asleep in his car in May 2017. Subsequent testing revealed he had five drugs in his system.
Although many fans have titled Herman as a "gold digger," many others have given her the credit for helping Woods sort out his life and make the triumphal return to the golf course.
Woods previously dated Olympic medalist Lindsey Vonn from 2012 to 2015. He also dated stylist Kristin Smith from 2016 to 2017 before pairing up with Herman.
Please fill in your e-mail so we can share with you our top stories!