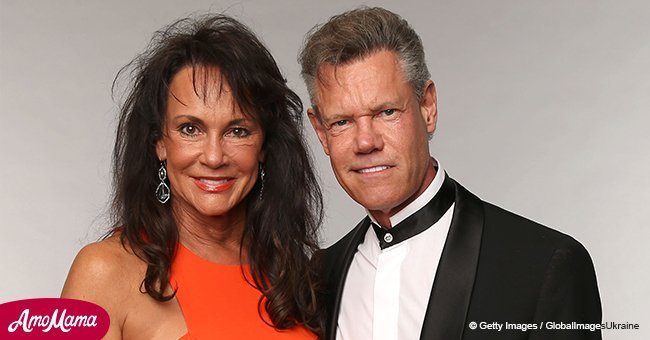 Doctors Told Randy Travis' Wife to Let Go, but She Chose to Save Her Husband's Life
Although Randy Travis' road to recovery was a long and arduous one, he managed to survive his ordeal. But everything could have been very different if his wife had made a different decision.
His wife, Mary Davis Travis saved his life by not giving up on him after the stroke that landed him in a coma. She was advised by the singer's doctors to pull the plug.
Travis' medical informed her that there was nothing else they could do for him. Instead of complying, she decided to do something drastically different.
One of the most recognizable faces in the country community, Randy Travis, almost didn't make it after the stroke that rendered him incapacitated.
Severe cardiomyopathy left the singer fighting for his life, and when it was up to his wife to make a choice, she opted for prayer instead of letting him go.
That decision brought Randy back, but not entirely. The stroke caused a lot of brain damage, and he could no longer communicate or move much.
That was the start of the slow and painful recovery process. Randy had to endure several therapy sessions in order to fully function again.
Some of his friends began visiting him at home to see how he was doing. One of them was Dave Alexander, a fellow musician who went by the house on a daily basis to see if there was anything he could do to help.
He would play his guitar for Randy, who, little by little, started reacting to the tunes, and even pointed out mistakes in his friend's efforts.
Randy would associate the lyrics with the songs and sing along when possible, finishing with the familiar "amen" from "Forever And Ever, Amen," his 2000 hit single. His voice hasn't been the same, and Mary knows that it never will.
According to Mary, Randy knew it as well, which was a frustrating adjustment for him as he had always been a perfectionist, keeping him from fully enjoying the music sessions with Alexander.
But the duo has found a purpose through their pain and suffering: raising money for the Randy Travis Foundation.
The organization helps those who suffer from cardiovascular diseases and aims to provide ways to keep music in schools. Recently, Randy even managed to sing "Amazing Grace" with the help of Alexander.
Randy was awarded the inaugural Cracker Barrel Country Legend Award during Warner Music Nashville night at Ascend Amphitheater during CMA Music Festival.
"There's a lot of things that Randy doesn't get real excited about, but when I mentioned this to him he was so happy," Mary said, speaking for him.
Please fill in your e-mail so we can share with you our top stories!