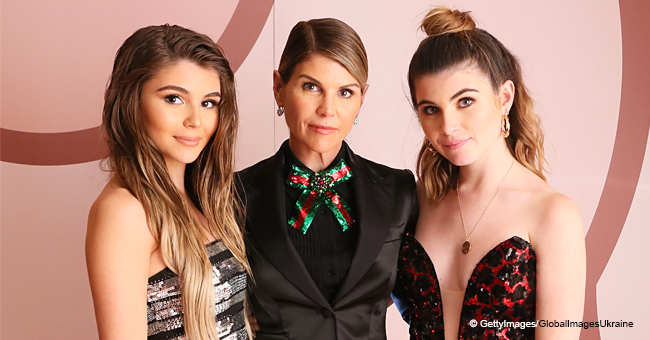 Lori Loughlin Is Reportedly 'Very Concerned' about How a Guilty Plea Would Affect Her Daughters

Sources claim that Loughlin is more worried about what her daughters think of her than the legal consequences she is facing for her involvement in the college admissions scandal that has shocked the nation.
54-year-old "Full House" star Lori Loughlin and her husband, designer Mossimo Giannulli, have pleaded nonguilty to the conspiracy charges filed against them over the college admissions scandal, to the public's disbelief.
Loughlin decision has proven to be ill-advised considering the legal repercussions that it will bring, including additional charges and probably a harder sentence, but she might have personal reasons for doing this.
As a source close to the actress recently told People, Loughlin was reluctant to plead guilty because she was worried about what their mother's admission of wrongdoing would mean to daughters Olivia and Bella.
"She is very concerned about what a guilty plea would do to her daughters, who may not have grasped everything that was going on," the insider shared.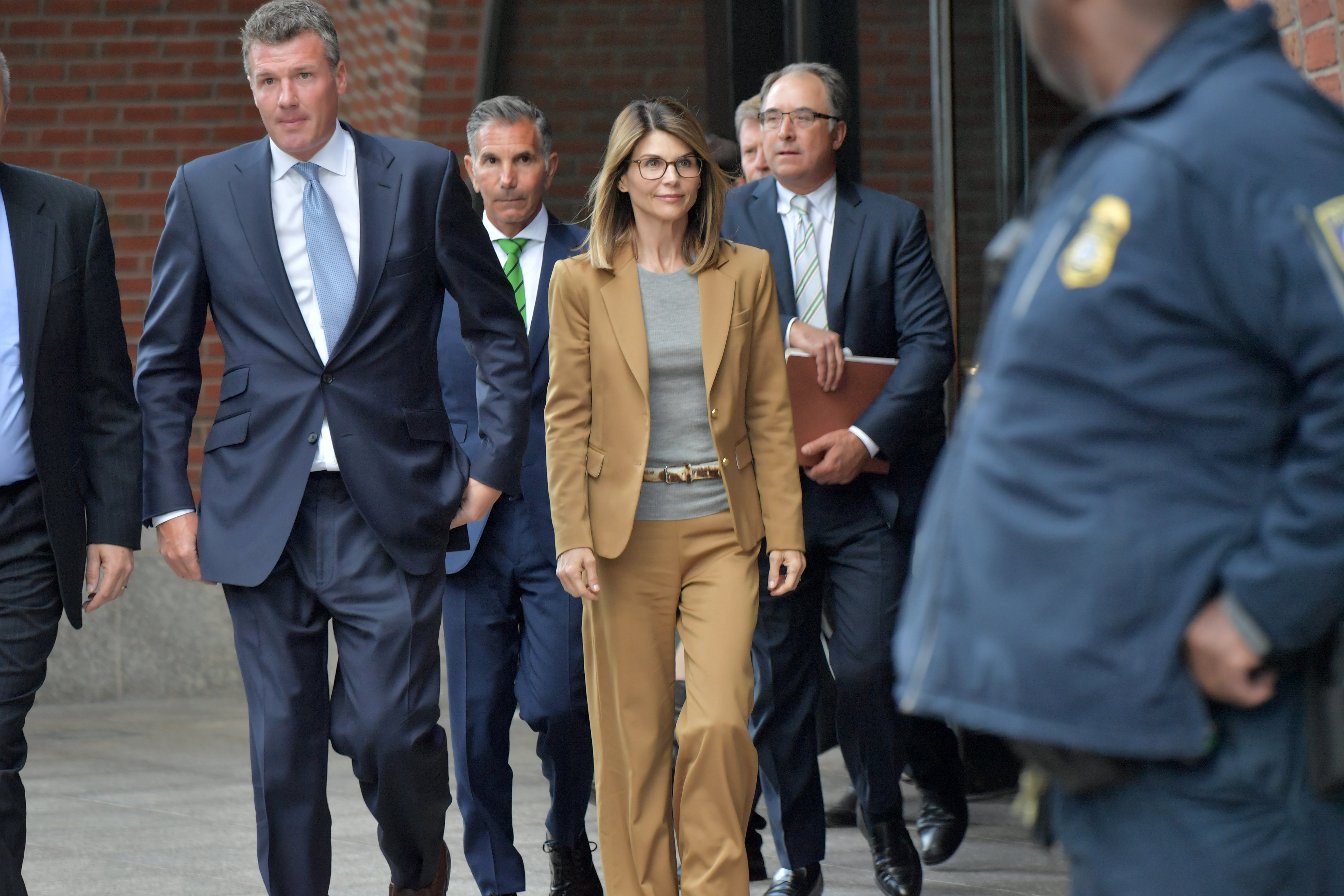 Lori Loughlin leaving the John Joseph Moakley U.S. Courthouse | Image: Getty Images
Not only Loughlin will be getting a stricter sentence in court, but she will have to face an increased public outrage for not assuming that what she did was wrong and failing to issue a public apology, all for her daughter's sake.
"Yes, she can think about the public perception of her, but that's nothing compared to what her daughters think of her."
-Unnamed source, People, April 12, 2019.
The Giannulli's stand accused of paying $500.000 to secure scholarships for their daughters through a fraudulent scheme that involved faking the girls' participation in sports teams in the University of Southern California.
The college bribery scandal broke off on March 12, when it surfaced that over 50 people had been indicted for their involvement in the case.
Loughlin and "Desperate Housewives" actress Felicity Huffman are the most visible faces of the scheme that involves wealthy parents trying to use their money to illegally get their children in elite universities.
Contrary to Loughlin, Huffman and 13 other parents pleaded guilty to the charge of conspiracy to commit fraud, which will get them the shortest possible sentence, according to the prosecutor's recommendation, and will keep them from facing further charges.
Loughlin's sentence will probably be harder, with reports claiming that she could be facing a 20-year sentence plus three years in probation and a quarter of a million dollars fine.
As big a family tragedy and a concerning issue for Americans as this case is, it is not immune to humor and mockery, and Saturday Night Live hasn't shied away from referencing it in their particular fashion.
In a recent SNL sketch, Loughlin was pictured as the jailhouse queen because of how tough and a dangerous criminal she is, parodying her as a scary woman who has "seen hell" because of having "done 68 Hallmark movies."
"I own the guards in here. I helped their kids get into a really competitive pre-K," a fictional Loughlin, played by Kate McKinnon, tells fellow prisoners in a cell, including Wikileaks founder Julian Assange, played by guest star Michael Keaton.
Please fill in your e-mail so we can share with you our top stories!