Woman Trying to Enroll Daughter in School Claims She Was Turned Away Due to Inappropriate Outfit
A woman was refused entry into the Houston high school into which she intended to enroll her daughter because administrators deemed her dress inappropriate.
Stories of children being turned away at the school gates for an inappropriate garment or non-regulation hairstyles are frequent.
But Madison High School in Houston took things too far when they turned a mother away and refused to allow her to enroll her daughter because of her dress.
"She said that my head scarf was out of dress code and my dress was too short."
HOUSTON MOM CRITICISED FOR HER "SHORT DRESS"
Joselyn Lewis was dumbfounded when an administrator at her local high school turned her away. complaining that she was not complying with the school dress code,
The woman told Lewis, who was wearing a Marylin Monroe T-shirt dress and a pink head scarf that she couldn't enroll her child in that particular outfit.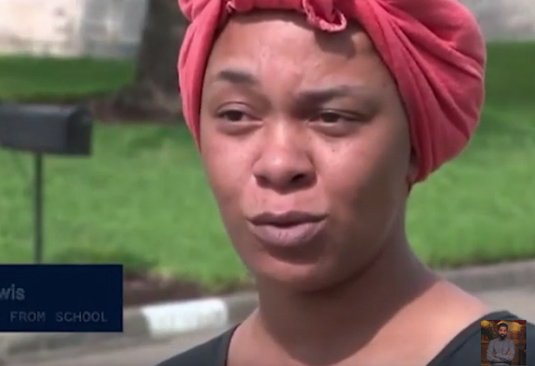 MISTAKEN FOR A STUDENT?
At first, the youthful-looking mother of a 15-year-old thought the administrator had mistaken her for a senior student, but the woman told her that her dress was too short for the school premises. and that her headscarf violated the school rules.
Instituting dress codes for parents has become a controversial topic of discussion across the US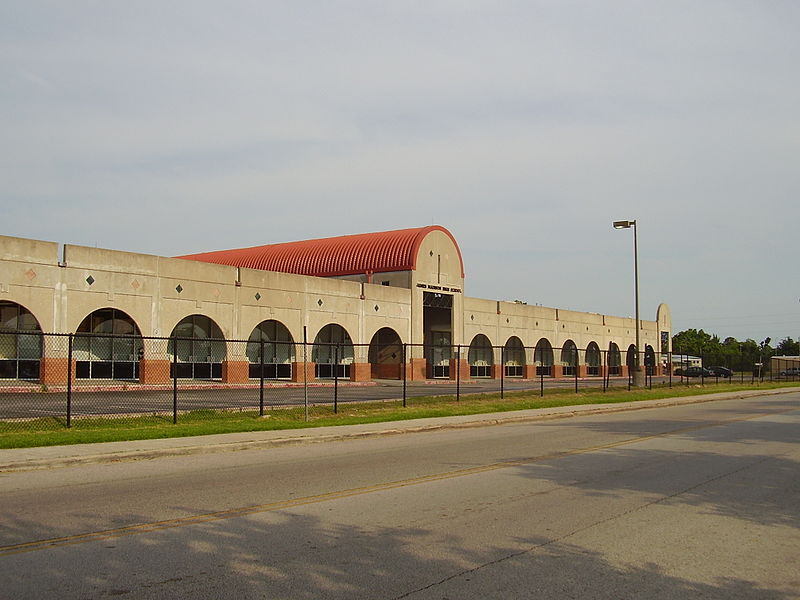 DISCRIMINATED OVER A BAD-HAIR DAY
Lewis, who was in the process of having her hair done, was angered at being told she couldn't have her hair covered.
She pointed out that though her reasons for wearing the scarf were secular, there are religions that require a head covering and refusing such people would constitute religious discrimination:
"I'm not saying that it's a part of my religion, but it could have been, but I just wanted to have it up. Who are you to say that I can't wear my hair up? In a scarf? Who are you to tell me how to dress?"
MOM DEMANDS EXPLANATION OF SCHOOL DRESS CODE FOR PARENTS
Lewis explained that her dress was longer than her extended fingertips and was not exposing her chest, but to no avail:
"I wanted to see proof of where it says parents can come dressed a certain way, but it wouldn't show me that. I wouldn't leave, so they called the police department."
Instituting dress codes for parents has become a controversial topic of discussion across the US, especially in warmer climates, like Florida,
A Tennessee state representative has even proposed a dress code for parents visiting the state's public schools after reports that some appeared in lingerie or short shorts. 
STUDENT WITH CANCER TOLD WIG IS FORBIDDEN
While requiring students to adhere to a dress code is understandable, some schools take it too far, as in the case of Kate Pepper.
Kate, 17, is battling a recurring cancer, and when her hair started falling out for the second time since 2014 due to radiation and chemotherapy treatments., she went shopping for a wig with her mother:
"Losing your hair is always the tough part about having cancer, but at the end of the day, I know I can make it through and that my hair will grow back."
Kate chose a dashing turquoise and black wig that bolstered her confidence, but the school deemed it unsuitable.
"After a few days of us looking I was able to hide my baldness and show my strength with a two-tone turquoise and black wig that symbolizes confidence, integrity, and power, to help me weather through the storm."
Kate appealed to the McKinney ISD, and the school board issued an official statement reversing their decision and granting her an exclusive exception to the dress code policy.