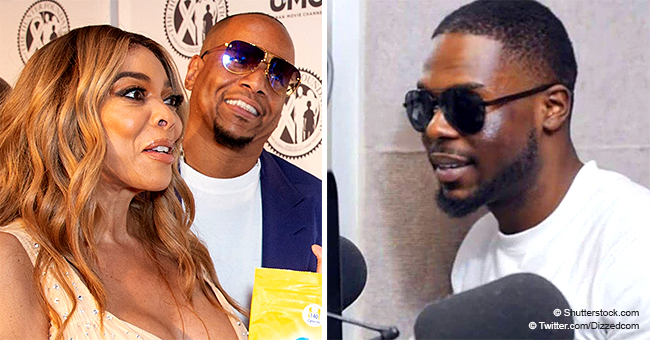 Kevin Hunter Addresses Sexual Abuse Claims by Singer Aveon Falstar

Kevin Hunter has reportedly denied the sexual abuse claims made by musician Aveon Falstar.
Falstar, whose real name is Aveon Williams, was signed to Hunter's label last year after he appeared on "The Wendy Williams Show" and performed for Hunter during the show's warmup.
The singer appeared on a podcast called "unWineWithTashaK" where he accused Hunter of using him as his "boy toy" after moving to a new location when Hunter signed him to his label.
According to Falstar, Hunter was convinced by his alleged mistress Sharina Hudson to sign the aspiring musician. Thereafter, Falstar said that Hunter moved him to a condo in Fort Lee, New Jersey.
He explained, "It wasn't a sexual relationship. It was much more of an abusement relationship. It was much more of a put me down and keep me as your boy toy relationship. We did [have sex] … He came over and practically raped me at 3 o'clock in the morning."
According to Page Six, Hunter's legal representative released a statement in response to Falstar's claims:
"The claims levied by Mr. Aveon Williams against Mr. Kevin Hunter are baseless and are completely false. Mr. Williams' actions are a part of an elaborate scheme to extort money from Mr. Hunter and is nothing more than an attempt to shake him down for financial gain."
It continued:
"This office did not offer to settle this matter for any amount nor did we counter their offer as, in accordance with our own independent investigation of these claims, we determined that Mr. Williams' claims were without merit and we will not allow our client to be extorted by Mr. Williams."
Falstar reportedly had a "pre-suit" demand letter covering sexual assault and sexual humiliation claims delivered to Hunter but said on the podcast that it was completely ignored. In the letter, he asked for an unknown amount of money.
Hunter's statement went on:
"Mr. Hunter denies Mr. Williams' claims in the entirety and it further saddens us that Mr. Williams is essentially making light of crimes involving sexual battery by levying these false claims, which a great disservice to those individuals who have actually been the victim of these types of heinous crimes."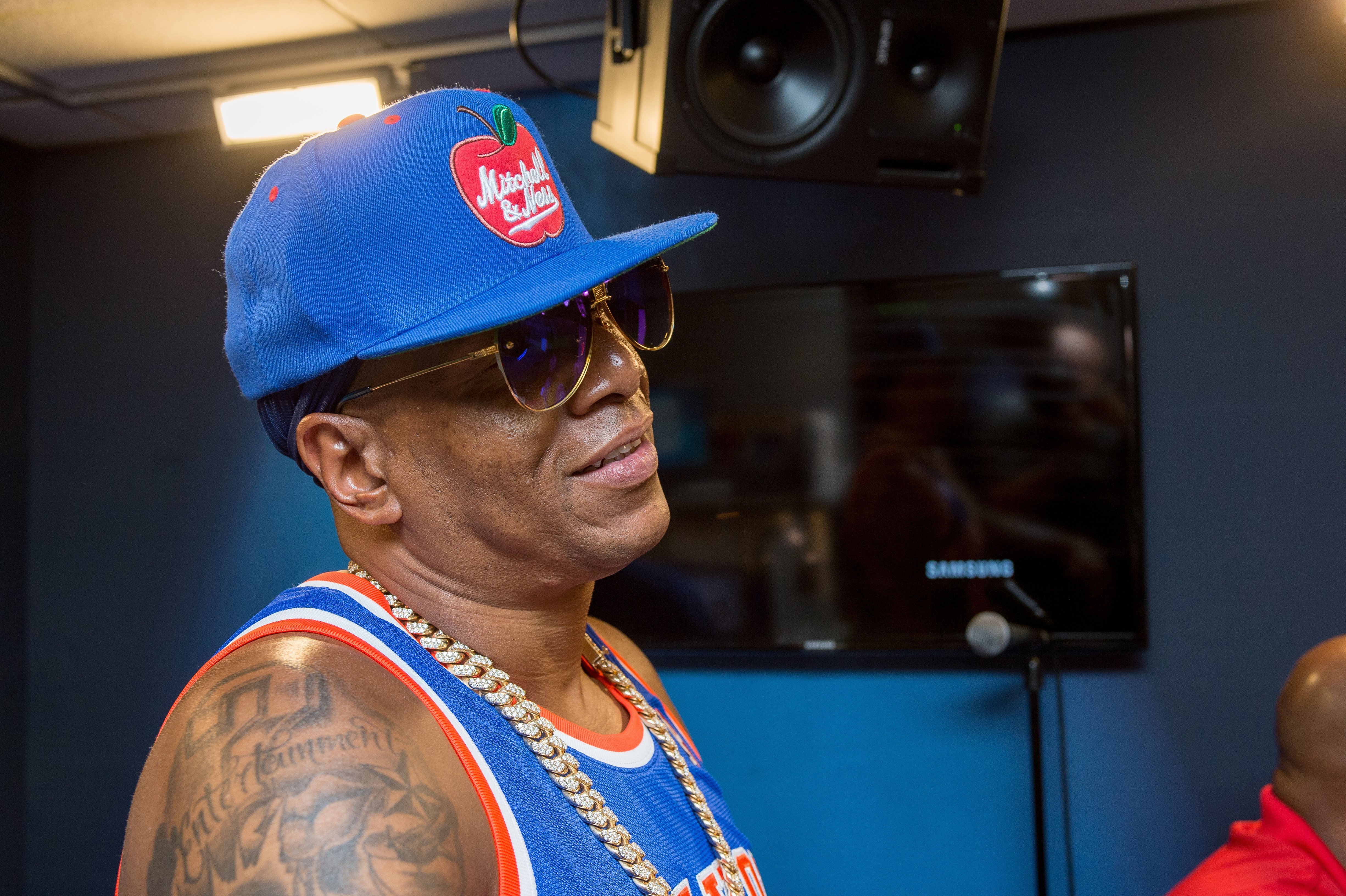 Kevin Hunter | Photo: Getty Images
Just last week, Hunter was served with divorce papers from his wife of 21 years for allegedly fathering a baby girl with Hudson. According to PEOPLE, a source close to Williams said that Hunter was seeing his mistress for over a decade rather than just a decade as previously believed.
This realization cemented Williams' intent to free herself of her husband and "move forward with her life," said the source. "It's hard after being married for so long and having a family together, to be able to move forward."
Williams and Hunter share one son, Kevin Jr, 19. The source continued: "But she realized she had to open her eyes to a bad marriage. So many stick around when they should get out."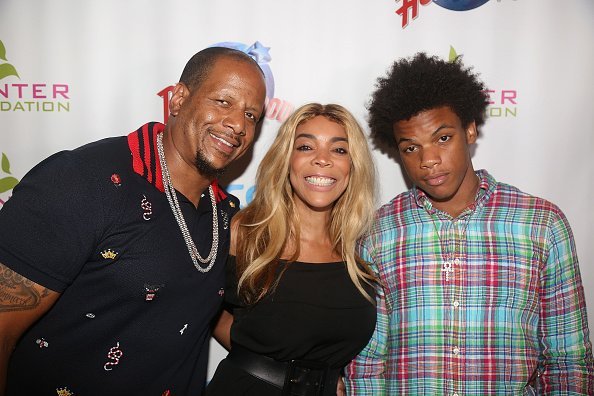 Kevin Hunter, Wendy Williams & Kevin Hunter Jr. at Planet Hollywood Times Square in New York City on July 11, 2017 | Photo: Getty Images
Hunter responded to the situation with his wife earlier this week in a statement that ignored a direct address of his alleged infidelity and possible love-child.
It read:
"I am not proud of my recent actions and take full accountability and apologize to my wife, my family, and her amazing fans. I am going through a time of self-reflection and am trying to right some wrongs."
The executive producer of "The Wendy Williams Show" went on to call the show an "empire" before saying how much he "truly loves and respects [Williams] unconditionally.
He further stated that regardless of what the future brings, he and his soon-to-be ex-wife and son "are still the Hunter Family." He promised to continue working hard and said he would support his wife through her "new life of sobriety," referring to Williams' addiction issues with drugs and alcohol.
Please fill in your e-mail so we can share with you our top stories!