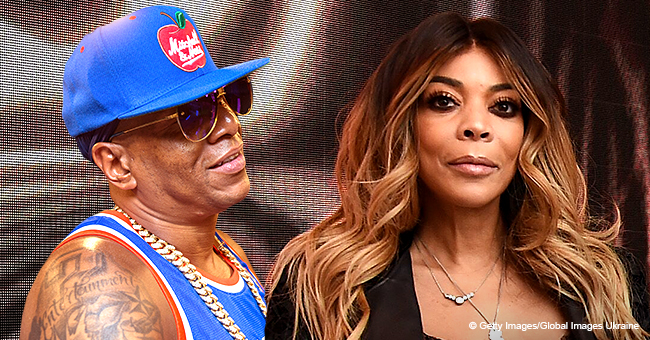 Kevin Hunter Talks about Wendy Williams Divorce

Wendy Williams' estranged husband Kevin Hunter is finally speaking out after the talk show host filed for divorce amid his cheating scandal.
Although the couple has not directly addressed the overwhelming reports of Hunter's infidelity and him welcoming a love-child, Hunter's recently released statement speaks volumes as he confesses he's not proud of his recent actions.
HUNTER ON SELF-REFLECTION
In the lengthy statement obtained by PEOPLE, Hunter attempts to come off as remorseful while proclaiming his love for the "Wendy Williams Show" host, 54.
"I am not proud of my recent actions and take full accountability and apologize to my wife, my family, and her amazing fans," he said. "I am going through a time of self-reflection and am trying to right some wrongs."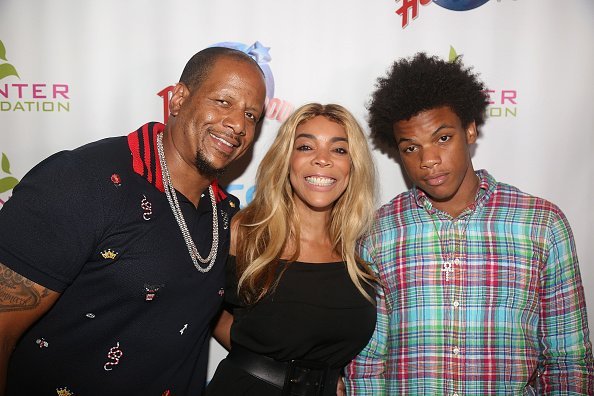 Kevin Hunter, Wendy Williams & Kevin Hunter Jr. at Planet Hollywood Times Square in New York City on July 11, 2017 | Photo: Getty Images
HE CLAIMS THEY ARE STILL 'THE HUNTER FAMILY'
Hunter, 47, further recalled meeting Williams 28 years ago, how much her brand has grown, and his work as her longtime manager and business partner.
"I have dedicated most of our lives to the business empire that is Wendy Williams Hunter, a person that I truly love and respect unconditionally. No matter what the outcome is or what the future holds, we are still The Hunter Family and I will continue to work with and fully support my wife in this business and through any and all obstacles she may face living her new life of sobriety, while I also work on mine. I ask that you please give me and my family privacy as we heal. Thank you."
WENDY WILLIAMS MAKES HER MOVE
Following months of speculation and many reports of Hunter's affair with his alleged longtime mistress, Sharina Hudson, Williams filed for divorce last Thursday, reportedly presenting Hunter the papers at the TV studio where he works as a producer on her show.
Williams and Hunter's marriage has been plagued with infidelity rumors for a long time, and the TV queen herself confirmed in her 2001 memoir Wendy's Got the Heat, that he cheated on her after she gave birth to their now 18-year-old son, Kevin Jr.
THE STRAW THAT BROKE THE CAMEL'S BACK
It appears Williams could not take it anymore after reports emerged last month that Hunter welcomed a baby with Hudson, his alleged mistress of over ten years.
More so, the devastating news came around the same time the TV diva tearfully revealed that she was living in a sober house to deal with alcohol and substance abuse addiction. When she found out about her husband's alleged indiscretion, it reportedly drove Williams into a relapse.
LOOKING FORWARD TO HER NEW LIFE
Although things are bound to get awkward between Williams and Hunter, who share a lot of business ties, TMZ claims that the latter is still a producer on the highly-rated "Wendy Williams Show" but that it won't be for long.
During Monday's episode of her eponymous show, Williams alluded to the divorce while revealing that she'll be moving out of the sober house soon.
"It'll be Wendy on her own," she said. "I've been dealing with issues with addiction, alcoholism, and I have a whole new life that I planned for myself and my son."
Please fill in your e-mail so we can share with you our top stories!