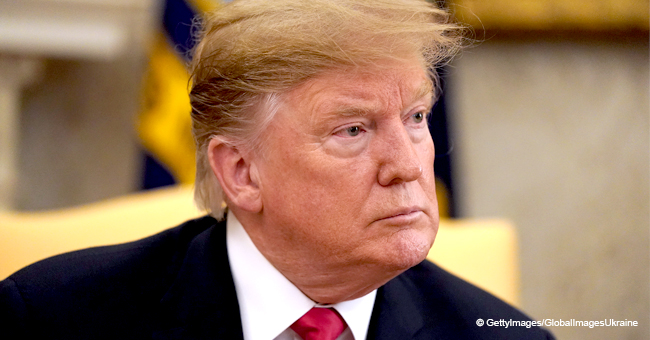 Trump Slams Nancy Pelosi for Defending 'out of Control' Muslim Congresswoman Ilhan Omar
US President Donald Trump criticized Nancy Pelosi for defending a Muslim congresswoman, whom he accused of being anti-Semitic.
He wrote on Twitter about Pelosi, Speaker of the US House of Representatives, supporting Rep. Ilhan Omar, a Minnesota Democrat.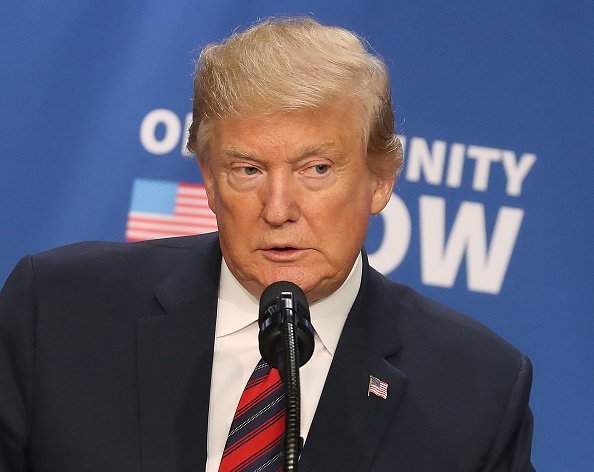 President Donald Trump at the Eisenhower Executive Office Building on April 17, 2019 in Washington, DC. | Photo: Getty Images
"We are all Americans. This is endangering lives. It has to stop."
"Before Nancy, who has lost all control of Congress and is getting nothing done, decides to defend her leader, Rep. Omar, she should look at the anti-Semitic, anti-Israel and ungrateful U.S. HATE statements Omar has made. She is out of control, except for her control of Nancy!" he tweeted.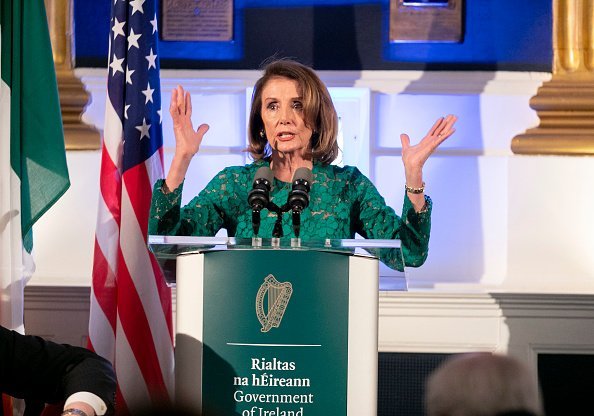 Nancy Pelosi at the State Apartments in Dublin Castle April 17, 2019 in Dublin, Ireland | Photo: Getty Images
Trump earlier slammed Omar over her statements about the 9/11 terrorist attacks.
"CAIR (Council on American Islamic Relations) was founded after 9/11 because they recognized that some people did something and that all of us were starting to lose access to our civil liberties," Omar said last month in a speech to the Council on American Islamic Relations.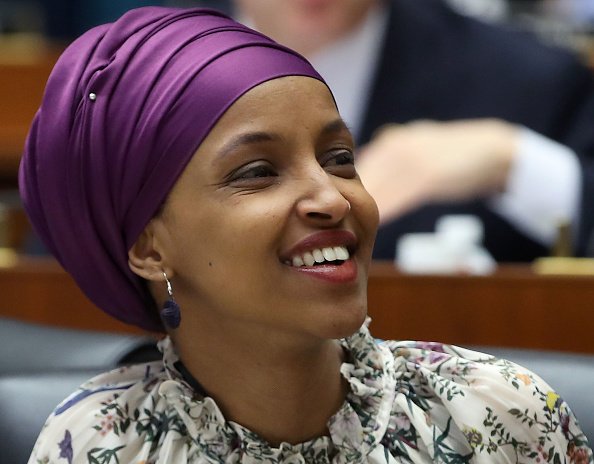 Ilhan Omar at the Rayburn House Office Building on March 6, 2019 in Washington, DC. | Photo: Getty Images
PRESIDENTIAL TWEET INCITES DEATH THREATS
For that remark, Omar was accused of downplaying the terrorist attacks. Trump tweeted a video that juxtaposed parts of her statements with footage of the 9/11 attacks.
Omar cried foul, saying that she received a barrage of death threats after Trump's tweet.
"Violent rhetoric and all forms of hate speech have no place in our society, much less from our country's Commander in Chief," Omar said in a statement.
"We are all Americans. This is endangering lives. It has to stop."
PELOSI DEFENDS OMAR
Pelosi came to Omar's defense saying that using 9/11 in a political attack is wrong and that Democrats will not take the bait.
Social media was abuzz earlier over the way Pelosi clapped her hands after Trump's State of the Union address in February this year.
Comments and memes both applauding and deploring her action flooded social media.
Pelosi's applause and the smile that accompanied it was judged by observers to be sarcastic and to mock the President, but the House Speaker has denied it.
Please fill in your e-mail so we can share with you our top stories!