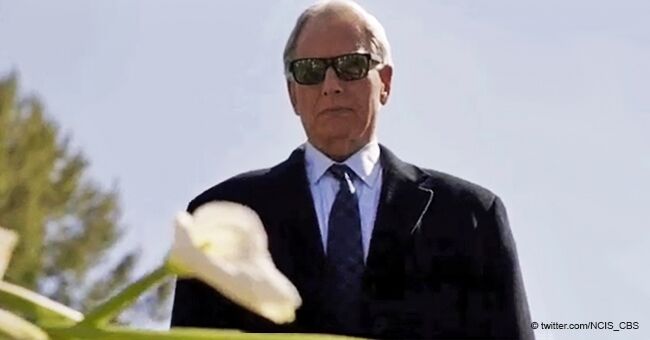 NCIS Fans: 'We All Need Gibbs in Our Lives'
"NCIS" fans were in anguish over the series' most recent ending. They took their sentiments to twitter applauding the plot twist in the episode.
NCIS' latest episode had fans emotional, seeing the death of Leroy Gibbs' previous love interest.
The investigation surrounded the murder of a Major Marine who was assumed to have died in the September 11 attack on the Pentagon. Her body was found at a construction site with blood that tested out to be their team leader's, Gibbs.
Suspicions heightened as soon as news broke that Gibbs was previously engaged to the victim, which he did not disclose to anyone. He was kicked off of the investigation by McGee for keeping secrets.
Fans shared their insights and emotions on Twitter as soon as they watched the episode. One comment read:
"This was a great episode for #MarkHarmon but a tough one for Gibbs. I thought the interrogation scene b.w @maria_bello [and] Harmon was fascinating - two gifted actors playing off each other beautifully."
"Now I know I've been soured on the show since Abby left, but tonight was a damn fine episode.Dialogue & chemistry w/everyone was tight & believable & Gibbs...that's the Gibbs I &remembered.Loved the use of old footage/green screen.Good acting, writing&production.Well done," another wrote.
One fan wished for the return of Ziva David since a previous episode disclosed that she may still be alive.
"Mind blown after that episode of #NCIS, it's going to take a while to recoup from tonight's episode especially since I am still holding out hope that Ziva is going to come back either before 16 ends or at some point during season 17 after that big reveal a few weeks ago!"
The investigation ended with another prime suspect, marine Doug Savant, is confirmed to be behind the murder as he was also found to be killing civilians in other countries for no apparent reason. Shortly after, Gibbs confessed everything.
During the military funeral of the Major Marine, Gibbs and McGee had a heartbreaking discussion, which closed the series.
"I was trying to do the right thing for her," Gibbs said.

"And she still ended up here… I regret that choice."
Because of the growing number of ratings and reviews that the show continuously gets, "NCIS" was renewed for season 1. CBS Entertainment president, Kelly Kahl, said:
"NCIS has been a global juggernaut for almost two decades. Its viewers are clearly the most loyal of any drama on television. They are passionate about the characters, the plot lines, and storytelling. We owe a huge debt of gratitude to the gifted production team, and the cast, led by the extraordinary Mark Harmon. We are delighted that the show will remain a linchpin of the CBS schedule this coming season."
The news came as excitement to the show's fans, but at the same time raised speculation for characters who might be leaving, such as Mark Harmon and Sean Murray, given that the show is full of surprises.
However, these speculations were turned down by Deadline reports as Harmon signed a new agreement with the network. Moreover, his roles have garnered him a slot on the list of highest paid TV actors.
Harmon is thankful for all the support given to him by his fans, whom he reached out to in a video.
Please fill in your e-mail so we can share with you our top stories!