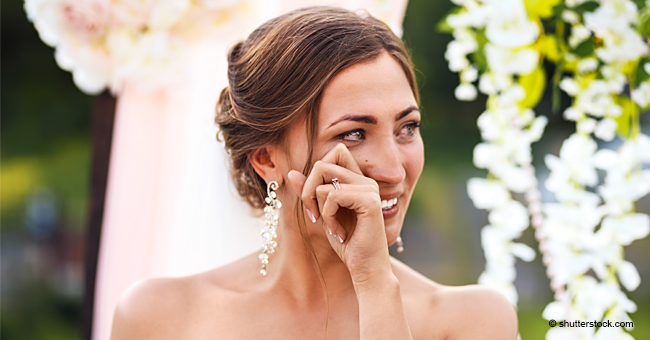 Bride-To-Be Upset after Boyfriend Suggests Proposing with His Ex's Customized Ring

A bride-to-be is seething after her boyfriend proposed with a ring he purchased and customized for his ex.
The woman took to Reddit to open up about her outrage and misery after her boyfriend inquired as to whether she was "okay" with him giving her an "old engagement ring."
Young couple near the sofa | Photo: Freepik
"He assured me that she never wore it, but I just don't want something that wasn't made for me."
According to her, the ring had quite recently been sitting in a cupboard, and "he felt like there was finally a purpose to that old ring."
"He and his ex had broken up about three years ago, and while he has dated girls between then and now, I was the first girl he saw a future with and wanted to marry," the woman wrote.
"So anyway, he and his ex were together for about four years, and he had planned to propose to her. However, the proposal did not happen because the girl had broken his heart again and again and he finally had enough."
Wedding rings | Photo: Freepik
She added: "Before that though, he had ordered a customized ring from overseas for her. I'm not sure what the actual value of the ring was, but according to him, he spent a few thousand dollars on the ring in total. This was not even including the money spent flying to and fro."
The woman's boyfriend attempted to sell the ring, but the ring itself was only worth a few hundred pounds. It was just the customizations which made it costly.
In spite of the fact that she realizes the ring would go to waste if he doesn't use it, deep down, she wanted to reject the ring because she can't get over the fact that it was initially made for another woman.
"He assured me that she never wore it, but I just don't want something that wasn't made for me," she wrote. "I don't need an expensive ring, and I don't need diamonds, but I'd like the ring to be bought with me in mind."
Sad woman sitting on bench | Photo: Freepik
Her post received many comments, and people agree she shouldn't have to wear a ring made for someone else.
Meanwhile, in China, a woman gatecrashed her ex-boyfriend's wedding wearing a bridal gown.
As the embarrassing event unfolded, the groom tried to comfort his bride, but the woman's behavior provoked the real bride to walked off in annoyance. The man of the hour at that point went after his bride, leaving his ex-partner crying.
This bride is not the only one to have her big day ruined by a wedding crasher — the same thing happened at a wedding in Africa recently.
Please fill in your e-mail so we can share with you our top stories!