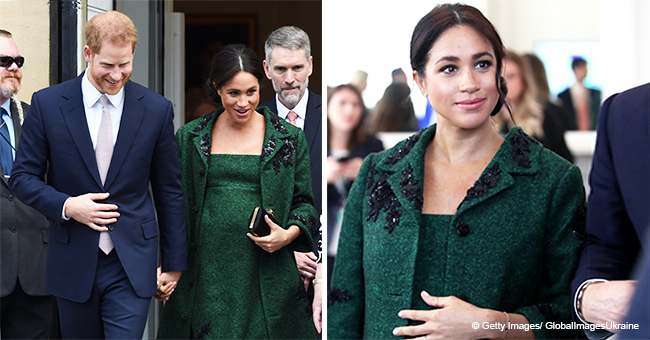 Meghan Markle Fans Suspect She Has Had Her Baby Already
While details around Meghan Markle's pregnancy and birth remain a mystery, the recent chain of events has fans speculating that the Duchess may already have given birth.
Buckingham Palace released a statement on April 11 which read that Prince Harry and Meghan had chosen to keep baby Sussex's birth private. It also noted that sharing their newborn with the rest of the world would have to wait until they had time to celebrate as a new family.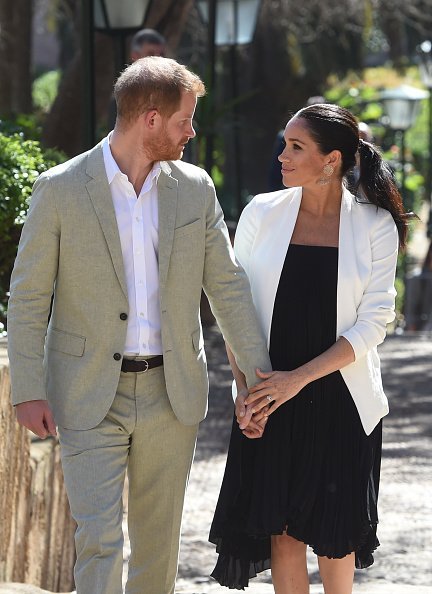 Prince Harry and Meghan walk through the walled public Andalusian Gardens on February 25, 2019, in Rabat, Morocco. | Source: Getty Images.
The statement made by the palace led to the first rumors that the Royals had already welcomed their bundle of joy, but that was not the only cause for the speculation.
MEGHAN AND PRINCE HARRY'S INSTAGRAM POSTS
The couple opened their official Instagram account on April 2, and posted an update a week ago wherein Meghan and Prince Harry shared that they felt "immensely grateful for the outpouring of love and support."
In the post, they asked that anyone who wanted to send a gift, support a few hand-chosen charities instead.
However, three days ago, the couple posted an update and shared the difference that people's support in the hand-picked charities made. But that is not what caught everyone's attention.
"And on behalf of The Duke and Duchess (and Baby Sussex), we thank you so much," they wrote to all those who contributed.
While the mention of baby Sussex could be for a variety of reasons, fans took it as a sign that the little one had already arrived.
PRINCE HARRY'S SCHEDULE
While royal fans are aware that Prince Harry took paternity leave to be with Meghan and the baby once born, his official calendar, or rather lack thereof added to the rumors.
Last seen at an official event on April 4 when Prince Harry attended the Lord Mayor's Big Curry Lunch, he has rarely been spotted since then. On Tuesday the court circular, which details the royals' events said, "The Duke of Sussex this afternoon received a briefing from members of Chatham House, the Royal Institute of International Affairs."
But apart from that, Prince Harry has no future engagements for the next four months.
MEGHAN'S MATERNITY LEAVE
Fans laws saw Meghan on March 19, when she joined Prince Harry at New Zealand House where they paid their respects to those who died in the Christchurch terror attack.
Her maternity leave formally started the following day, which is a month ago while Kate went on leave a month before she gave birth.
THE ARRIVAL OF MEGHAN'S MAKEUP ARTIST
The Duchess's close friend, Daniel Martin did her makeup for the baby shower in New York and her wedding. The beauty professional arrived last week, where an Instagram story placed him in Windsor, close to the couple's newly renovated home at Frogmore Cottage.
A DETAIL FANS MAY HAVE MISSED
After Buckingham Palace's statement, journalist and royal contributor, Victoria Murphy, posted additional information.
"It is understood there will be an announcement when The Duchess goes into labor and one at some point following the birth. It is also understood that the couple will pose for a photograph at some stage following the birth, but it will not be a mass media photocall," Victoria wrote on Twitter.
Going by her statement, Meghan is still awaiting the arrival of her baby much like the rest of the world.
With the Duchess being a firm supporter of natural remedies and aids, additional reports started doing the rounds last week that Meghan ditched modern birthing techniques altogether and decided on a more natural approach.
Please fill in your e-mail so we can share with you our top stories!