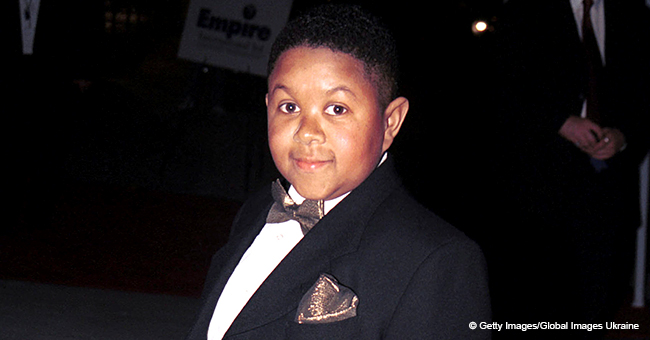 Webster's Emmanuel Lewis Is 48 & Still Looks the Same
Three decades after "Webster" made its exit from TV screens, the sitcom's star Emmanuel Lewis still looks very much like a kid.
For six years, Lewis nailed his portrayal of Webster, a witty, lovable African American orphan who was adopted by a white couple.
When the ABC show premiered in 1983, Lewis was 12 while playing a six-year-old character but he delivered it perfectly and even now, at 48 years, he is not much different.
Besides his baby face, Lewis is considered as one of the shortest actors alive today thanks to a four-feet frame. He has reportedly grown only a few inches since his appearance in "Webster," but the most shocking thing about the fact is that it is not due to any medical condition.
Medical experts reportedly claimed Lewis's body has the inherent potential for growth, but somehow he just stopped growing.
Lewis's height and his role as Webster the orphan often earned him comparisons with the late Gary Coleman who was playing a similar role simultaneously in NBC's "Diff'rent Strokes."
It's not been easy getting acting jobs as a grown man with the height of a child
Lewis and Coleman differed on several levels, however. For one, Coleman's diminutive height was the result of a chronic kidney condition, and sadly, he died broke in 2010 at the age of 42 after a life riddled with legal troubles, marriage woes, and substance abuse.
Lewis, meanwhile, is one of the few child stars whose lives did not go down the path of destruction. He reportedly had the support of a tight-knit family that steered him the right way.
According to TVOM, Lewis's family made sure he was given no special treatment even though he was the star of a highly successful sitcom at the time. His mother would always drive him to and from shooting scenes for the show and kept a close eye on him.
As such, Lewis was able to make the transition from child star to a functional adult. He enrolled in Clark Atlanta University the same year "Webster" left the small screen and earned a degree in theater arts.
Now, even though it's not been easy getting acting jobs as a grown man with the height of a child, Lewis keeps busy with other endeavors. He reportedly has a label called Flex Floss Entertainment and is also the founder of "The Anatole Company."
He may not be a popular TV face today, but Emmanuel Lewis has done well for himself. ,
Please fill in your e-mail so we can share with you our top stories!