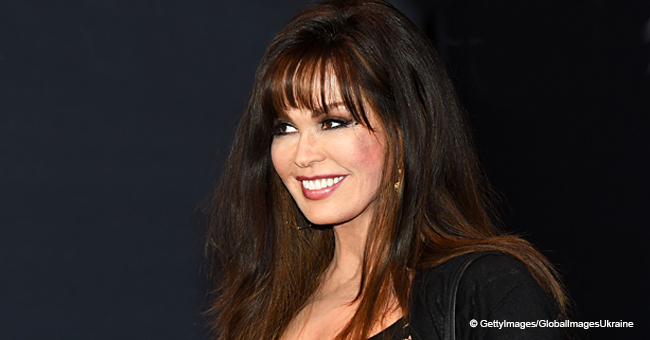 Marie Osmond Shares Emotional Message to Brother Jimmy Amid His Health Setbacks

Marie Osmond, 59, shared a heartfelt Instagram post, greeting her youngest brother, Jimmy, who is facing severe health conditions. The post includes a throwback photo of the two side by side, smiling.
Jimmy Osmond just celebrated his 56th birthday and received well wishes from his sister, Marie Osmond, last Tuesday. The "Paper Roses" singer posted a photo of Jimmy in herself from their younger years and greeted him in the caption.
She mentioned a higher being, their "Father-in-Heaven," watching over and working miracles on Jimmy who is currently faced with health problems, suffering from a stroke earlier this year. The post read:
"I know our Father-in-Heaven is working His miracles on you!!! #HappyBirthday my little brother. I love you."
The Osmonds: Jimmy, Jay and Merrill seen at Global House on Sep 23, 2015 in London. | Source: Shutterstock
Other Instagram users were quick to comment on the post, sending Jimmy well wishes on his birthday and hoping for the best outcome amid his health setbacks. His brother, Donny Osmond, also took to Instagram his greeting to Jimmy and an update on his health.
Donny revealed that his brother faced the stroke with positivity, hope, and resilience, which led him to progress from the setbacks this year. He called Jimmy's journey "humbling and inspiring" for him witness.
Jimmy, 55, suffered a stroke before performing as Captain Hook at the Birmingham Hippodrome in England. Despite the attack, he continued and completed the performance.
On an episode of "Watch What Happens Live!" Marie revealed that the past year has been crazy for her family in terms of health-related issues. She shared the different things that happened to her brothers including a quadruple bypass surgery for Tom, shoulder surgery for Donny, and a stroke for both Virl and Jimmy.
The Osmond family continuously shows support for each other as they each face their health scares. Their optimism and outlook have proven to be of great help in the betterment of their state.
Please fill in your e-mail so we can share with you our top stories!